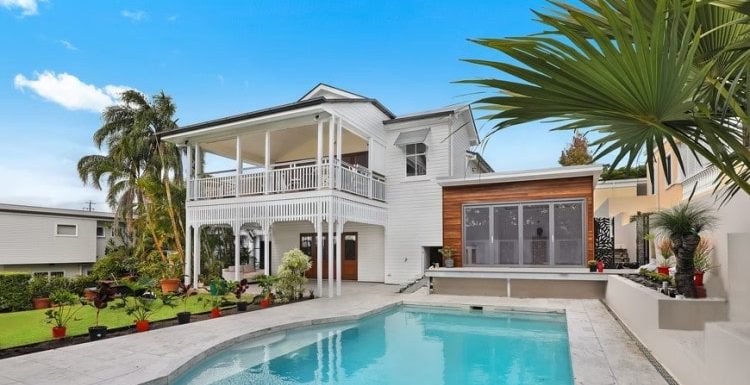 Owning a 'dream home' is something that is on the top of everyone's bucket list. The definition of a perfect home differs from person to person, depending on their preferences. While some might prioritize high ceilings and spacious bedrooms, others might prefer to have an infinity pool in their home.
There are countless details that need to be considered, checked, and verified when purchasing any type of property, but this increases tenfold when it is about purchasing the perfect home for yourself. The following are some tips that can help you find and buy your dream home.
Understand Your Financial Position
It is important to review your finances before starting the search for the perfect home. Purchasing a house is a feat that is neither small nor easy. There are many costs that need to be considered, such as ongoing expenses, even after you have moved into your new home. It is also important to have an emergency fund that is set aside to cover at least six months' worth of living expenses.
Employed individuals should have a healthy stream of income as this can make any additional or forthcoming expenses more bearable. You can also look for financing options such as the Chapal uptown payment plan that offers ease and convenience and help you in buying your dream house in no time.
Hire a Professional Real Estate Agent
Taking on the mammoth task of purchasing a house can be overwhelming, especially for those who do not have experience with the process of purchasing property. The services of a professional real estate agent can be extremely beneficial in such situations as a real estate agent can provide crucial insight and can help you find the home you want within the provided budget and specifications.
Administrative tasks such as filing the necessary paperwork with banks and government agencies are better known by real estate agents. Working with a professional agent also provides the peace of mind that the investment will be sound and safe as they have the necessary knowledge and experience.
Think about the Location
The location is one of the most important factors to take into consideration when planning to buy a house. Since the property is being bought and not rented, the buyer will want to stay at the location for the foreseeable future. This makes things like accessibility, traffic, and the general community important elements that should be researched properly in addition to other aspects such as if the house is situated near commercial areas, schools, and hospitals.
It is essential to think about these things and perform proper surveys to ensure that your dream house is situated in an appropriate location. The location also influences the price of property significantly, with houses outside the city being marginally cheaper as compared to houses within the metropolis.
Make Sure There Is Enough Space
When looking for your dream home, it is important to figure out and understand how much space is truly required. The amount of space required depends on how many people are going to be living in the residence and if there are any chances of the family expanding down the line.
Purchasing a home that is too small for your family can be problematic and can have you constantly trying to configure the space in order to make it work. On the other hand, buying a property that is too large does offer more space but is also more expensive in terms of cost and maintenance in the long term.
Pay attention to the Layout
Not all square footage is created equal. Two houses that are both 2,000 square feet could be very different in terms of design and construction. Some might dedicate most of the space to the living area, while others could focus on large, spacious bedrooms.
While it is possible to redesign your floor plan after moving into the home, it is usually not recommended unless bought with that specific intention, as it is a long and tedious process that usually involves hiring a team of contractors. Focus on finding a layout that is close to your expectations. Think about how you will use the space and how you'd like to change or adapt it over the years to enjoy your dream place.
Be Ready to Compromise
It is important to be aware of the features you want to see in your dream home, but it is also essential to have a clear idea of certain aspects related to home ownership that can be problematic. This can help you to narrow down your search for the perfect home while steering away from unwanted and problematic qualities.
Every person has different ideas and preferences, and it is important to recognize them and address which features are essential and which can be sacrificed if needed. There are compromises with every property, but they should be minimal as far as your dream home is concerned.
The Age of the Property
When it comes to buying a house, age does make a difference. Buying older homes or brand-new ones each has pros and cons, and it is important to be aware of them when making an offer. Think of the aesthetic you want for your home. Is it modern, minimal, and futuristic, or is it rustic, classic, and timeless?
Vintage homes require a bit more maintenance, while modern homes are more reliant on technology. Unless you're constructing your home from the ground up, be ready for tradeoffs depending on what you choose.
Scout the Market
Research is essential when buying a home. Although hiring a professional is helpful and recommended, it is also important to conduct surveys and research on your own to have a basic understanding of things like the current situation of the housing market and mortgage rates.
There is a lot of information available on the internet, and you can also ask for advice from friends and family members who have experience buying property. Having the right information can save you from being fooled or scammed. Remember the right data and statistics allows you to make informed decisions.
Final Words
Everyone deserves to find their dream home, and this is obviously possible with some hard work and dedication. These tips can help you in the search, so make use of them and get hold of a house that you will cherish for ages.