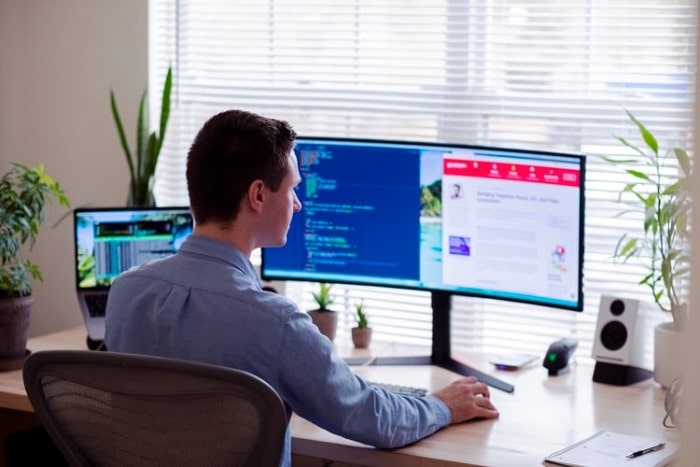 There are different types of apps available in the market and each one of them has its advantages.
If you have an online business, then your priority would be to choose an app that offers greater accessibility to the users.
In this criterion, the desktop-based application offers a huge advantage as they do not require an Internet connection after you install it on your computer.
In this article, we have shared with you some points which will show the benefits of a desktop app over a web-based app.
Why is a desktop app beneficial for your business?
While native apps or a Progressive Web app have their advantages, the desktop app offers some unique benefits that make it ideal for both small and big businesses to better engage with their clients.
Some of these benefits are explained below for your ready reference.
The desktop app can be operated off-line
If you have a desktop app like the VLC player, libreoffice, or Microsoft office installed on your computer, then you can access them whenever you wish without needing an active Internet connection.
You can use all the features and functionalities of the desktop app without needing a link to a cloud server.
However, if you are using a web app, then to run it optimally, you will need an Internet connection.
It is more secure
The desktop application provides enhanced security as you can work off-line, which makes it less likely to get hacked compared to web apps that need a continuous Internet connection.
If you are working on some classified data, then you can disconnect your Wi-Fi or LAN and you will be secure from any online threat.
On the other hand, a web app has more exposure because the data you put in the app is stored in the cloud, which can be potentially hacked.
The performance of the desktop app is based on the computer speed
If you have a very slow Internet connection but a fast computer, then a desktop application will always perform better as it uses the memory and processing power of the computer to run.
On the other hand, the performance of a web app is directly related to the speed of the Internet.
Therefore, the standalone nature of the desktop app ensures that your customers get the best performance even when their Internet connection is a bit patchy.
The desktop app is cheaper in the long-term
Indeed, the amount of money you have to pay when you buy a desktop application is much more than what you have to spend on a web app.
However, this is just a one-time expenditure, whereas when you buy a web app or use it on a subscription basis, then you have to shell out money as long as you use it.
You can run a desktop apps on an older version of the OS
If you have the latest version of Microsoft Office, then you can easily run it on the older operating system like Windows 7 or 8.
Although you may not receive online tech support, you can access all the features of the app and it will run as smoothly as it does on the latest OS of Windows.
While the web application can also run from an older computer, you will find that it may not work optimally which in turn will reduce productivity levels.
The desktop application does not require backups of third-party support
If you are using a desktop application, then you can save a file on your computer or any other storage device.
As long as your computer or the storage device is functioning normally, then you can access the file whenever you want.
However, if you are working with a web app and the server is not available due to any technical glitches, then you will not be able to access the file stored there.
Therefore, you are forced into a position where you have to trust the action of a third party to secure the integrity of your data when you choose a web app.
You own the data
When you create a file with the help of a desktop application and save it on your computer, then the file you have created is your property and you have complete ownership over it.
However, this is not always the case if you save information through a web app.
In many cases (like Google Drive for personal needs), the ownership of the file is not restricted to you alone, but the third party can also use it.
You are never forced to upgrade your stop application
The web app automatically updates without your consent because it is part of its process.
And in case the application does not perform optimally after the upgrade, then it will seriously impact your productivity.
Such a situation does not happen with a desktop application.
Although, you have an option to upgrade the program from within the app, but in the end it is you who will decide whether or not to go in for the upgrade.
Conclusion
Here we highlighted some of the essential benefits of desktop applications over web applications.
You can develop a desktop application If you don't have any budget issues and want to provide your users the best experience. On the other side,  if you have some budget constraints and want to reach a wider audience, go with a web application.
By knowing the difference between the desktop and the web app in detail, you can choose a suitable option for your business.