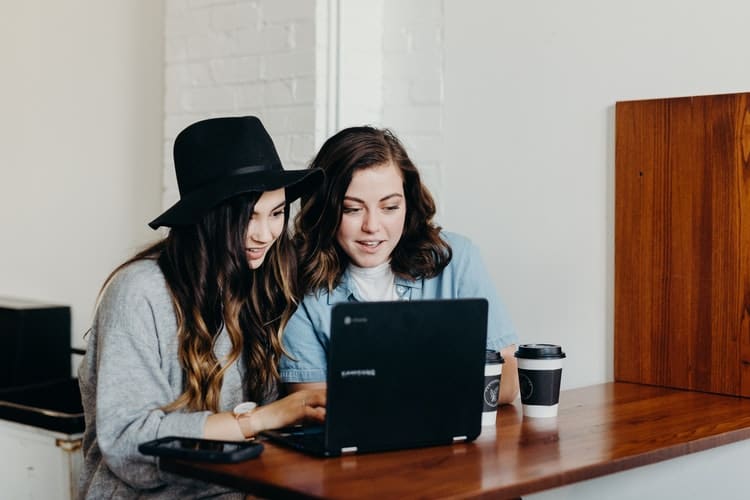 Do you know what's more difficult than blogging? It's the decision to choose one particular blog platform out of many available platforms on the internet. A blogging platform's important for different functionality like text and image formatting of the content, getting the content onto the website.
Such a platform makes it easier for a search engine to group different blogs into categories. In addition, the blogging platform gives an added advantage for marketing and advertisements of the blogs.
Before talking about the different blogging platforms, it is important to know what you, as a blogger, need for your blog.
Firstly, if you are a novice, you'd want the entire scheme to not require any technical hand. And, on the first hand, you need to think about how you want your blog to pan out to be like.
A parameter that would make your blog outshine others is the flexibility. It's understood that as your blog grows, there may be things that you'd like to add or modify, or even remove. All of these actions will be taken upon the reactions of the audience. Your first step in choosing a blogging platform is extremely crucial.
And, of course first, know whether you would like to do money-blogging or otherwise.
Let us talk about a few of the best blogging platforms:
WordPress
If you were to ask which is the best blogging platform out of the numerous that you'd find on searching the internet, it's the hands-down best for websites. For any blogger, WordPress is the first choice. It's both easy to use and powerful. Though the free tier of the same will not help you to monetize.
You can go for the self hosted version of wordpress. For that you'd need to invest on domain name, a good hosting like digitalocean, and theme/plugins.
Since it isn't free, that may be the only disadvantage for WordPress. But, if you were to do blogging for money, WordPress should be your only choice, undoubtedly.
Blogger
Blogger is home to many of the old bloggers. Google's contribution to the blogging arena still retains many advantages. One is that you have a blogger account if you have an email, which almost everyone does. It's free, which is a relief to anyone who's broke, and still wants to start a blog. Nevertheless, blogger has lost its sense of touch with the kind of blogs existing today, and the amount of data flowing in. At some point in time, your blog might even outgrow Blogger! And, it's next to impossible to switch from Blogger to any of the new blogging platforms.
Medium (medium.com)
It's a blog publishing platform, with its major focus on the reading experience. In fact, much to anyone's surprise, Medium was co-founded by Evan Williams, who coincidentally also co-founded Blogger, before it was taken up by Google. It's very easy to use a blog editor and focuses on your content effectively. Similar to Blogger, it can give you the insights of blogging easily without many efforts.
It's free for publishing, but for the best-customized content, there's a paid plan. Though Medium can help you monetize your blog, it's not the most effective platform for that purpose. It has limited options, and in addition, it changes quite often. Though it's the best at what it does, it still has a very limited number of features.
Wix
Wix is also a growing platform to build websites. This platform's all in for the drag and drop feature.  It has an additional feature called the Wix Blog app, through which you can add a blog to your website. Since 2006, launched as a platform where no coding skills were needed to create a wonderful website. Again, the price may be a hindrance to those looking for free blogging platforms. Its free templates and third-party apps are limited.
SquareSpace
SquareSpace is a competent contender in the world of blogging, because of its naivety. It's not bundled with numerous options to overwhelm you into a state of confusion. It's simple and easy to use, which makes it an added advantage for people who don't need big sets of functionality and customization. This platform is best for the people who are more interested in getting their website launched than going over through the technical aspects.  But, there are no third-party themes allowed, which is a bane for this platform. Unless you upgrade, there's a limit to the number of pages you can have.
Jekyll
If you are someone with a technical background, or with knowledge of Ruby, this blogging platform is made for you. This blog-generator, based on Ruby, has numerous advanced features. It's known to be the simple, blog-aware, static site generator. After building your site through the Liquid language templates, Jekyll appends the content with the template, and a website is generated, which needs to be uploaded to the server.
This step needs integration with Jekyll to host it on Github, for free. Do not that this platform is not for newbies. Though it is free, it will definitely require a lot of technical knowledge.
Weebly
A fully hosted platform which gives you access to build your website using some drag and drop tools, similar to Wix. It comes along with many ready-to-use themes that you can change according to your preferences using their web-based interface. For the non-technical people, this is an easy-to -use platform. There's nothing confusing in setting up, and Weebly hosts the site for you as well. But, the built-in features are limited, and you can't add new ones.  The integration with third-party apps is also limited. Exporting to another platform may also cause difficulty.
In conclusion, I would reiterate the fact that it is important to choose the right platform for your blog, even if it's money-blogging or not.