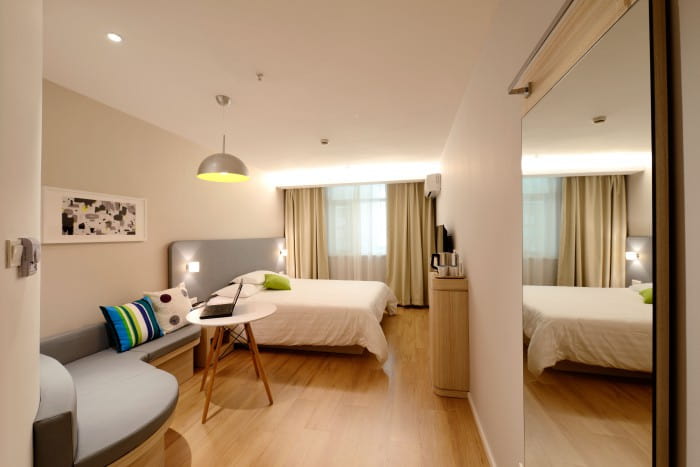 Eco-friendly principles are very trendy these days. They help the planet and inspire us to invest in the future by being environmentally responsible. And aesthetic appeal and practicality of adopting green living compellingly contribute to this reasoning as well. This is where eco-friendly flooring fits in as one of the important factors in interior design and comfortable housing solutions.
While flooring for certain rooms like the kitchen and bathroom is fairly simple to decide upon, a living room is more demanding. After all, this is where you receive guests and spend most of your time so you want it perfectly styled. However, deciding which type of floors to install is not an easy task since each has its unique characteristics. But these best eco-friendly flooring options for your living room may give a helping hand in that department.
Reclaimed Hardwood for Classic Elegance
Reclaimed hardwood is perfect for homeowners who like traditional flooring with a flare of classic elegance. Traditional hardwood is not so eco-friendly since it uses deforestations for manufacture and this is why reclaimed wood is the perfect solution. Reclaimed hardwood flooring reuses lumber which was previously used and so prevents cutting down new trees.
This type of flooring allows homeowners to surround themselves with a piece of history since some of the lumber can be over 100 years old. This specific charm it brings to the place is one of the reasons it is so popular even though pricey. Reclaimed oak is one of the most wanted types of this flooring, although maple and walnut are close behind.
A Chic and Unique Look of Bamboo Flooring
Bamboo flooring is similar to hardwood but more sustainable and cheaper to have. The flooring material is made from natural vegetation that is from three to five years old. This means that it takes less time to harvest bamboo compared to trees that reach maturity in twenty years.
Even though it's light, bamboo is quite durable, easy to care for and doesn't require complicated installation techniques. A wide range of colors allows it to fit any interior preferences, although it is also favored for outdoors. It's no wonder bamboo is considered the king of eco-friendly building and the ultimate green design material.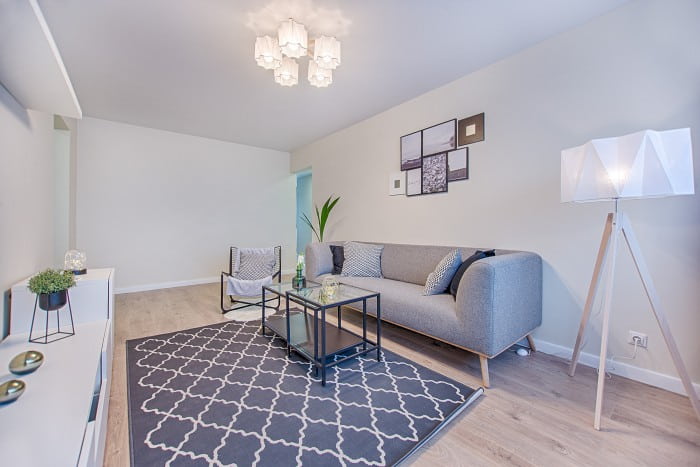 Cork Flooring for Comfort
Considering how the wine cork feels and looks like, people easily neglect the advantages of cork flooring. This floor is made from the bark of the cork oak tree which mostly grows in the Mediterranean region. The bark grows back every three years and trees don't have to be cut down to make this flooring material. For this characteristic, cork is also considered a renewable source.
Cork floors have many perks, like being anti-microbial, fire retardant and insect repellent. It comes in various shades and stains which makes it perfect for living rooms. Although, since it's prone to water damage, installing it in bathrooms and kitchens may not be wise.
Endless Possibilities of Tiles
Although many believe that tiles belong in the kitchens and bathrooms, they can be an interesting addition to the living room. Nowadays, the market is full of ceramic and porcelain tiles made from recycled materials. Glass tiles are another popular eco-friendly flooring especially since they are made from recycled bottles. All these types of tiles come in various sizes, shapes, and colors making them perfect to create an interesting flooring design.
On the other hand, the stone is a natural material which manufactured into various materials used in building, like tiles. The most popular stone tiles are marble, granite, and sandstone which give home a sophisticated and luxurious feel. It may have limited color options, but stone tiles are great as a statement and for more dramatic appeal.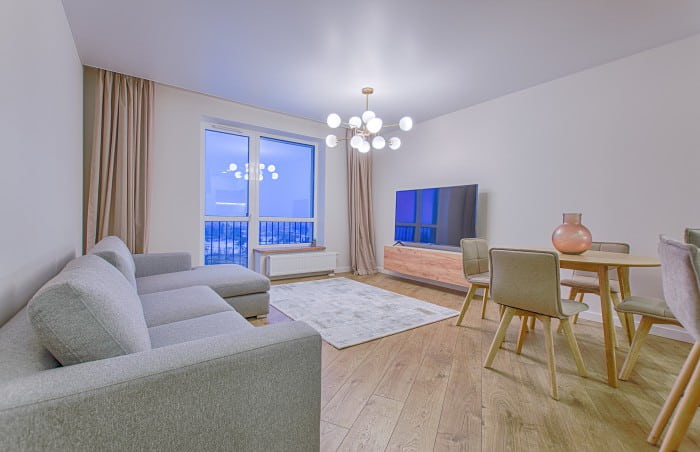 The Practicality of Eco-friendly Carpeting
Carpet is at the same time the easiest and classiest way to improve your floors. Now, you can find various stylish eco-friendly solutions to do so like recycled and wool carpets. Every online rug store or designer collection offers this environmentally responsible solution today, so you will easily find stunning carpeting.
However, there are slight differences between the materials you should know about before buying one. Wool carpets are made of natural material which has air-purifying quality by absorbing pollutants and not emitting them back. Recycled carpets cost less and are made of recycled materials like plastic bottles that plague landfills and oceans these days. It comes in a wide range of styles, patterns, and colors, as well as with great characteristics like being spill-resistant.
Durable linoleum styles
The kitchen may be where you will usually fin linoleum flooring, but now it's fairly common in the living room as well. This type of flooring material is made from linseed oil, tree resins, cork dust, pigments, ground limestone, and wood flour. However, linoleum has been present for a long time only to be out shined by synthetically-produced vinyl.
But eco-friendly practices in architecture and design brought it back to life. Although it can come in any color you want, linoleum is special for its durability and resistance to wear and tear. Thanks to modern manufacture, this flooring is also water-resistant and fire retardant. These characteristics make it ideal for rooms with a lot of traffic like living rooms and hallways.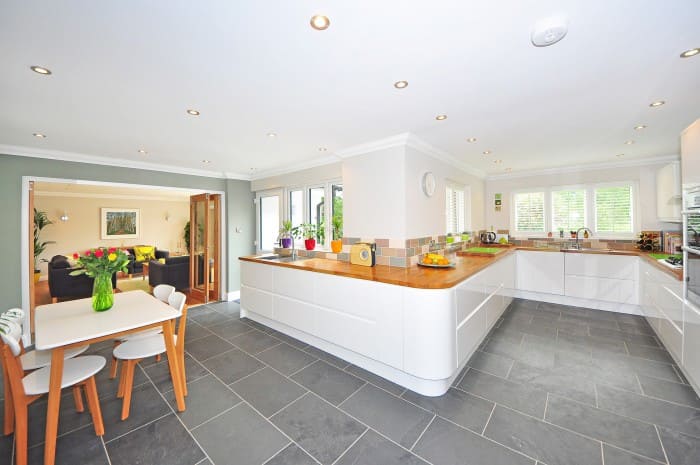 Lastly
These best eco-friendly flooring options for your living room offer numerous possibilities and styles. Not only will you satisfy aesthetic desires, but also be more responsible towards the environment. Thus, you will not only improve the planet, but also the health and well-being of you and your family.