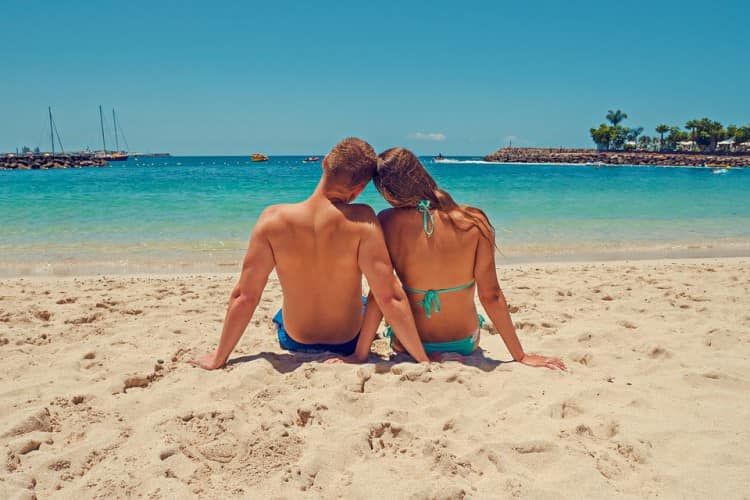 Longing for a memorable and pleasurable escape in Asia? Guess what? You'll find a world of mind-blowing experiences and epic encounters in Asia! From secluded islands to pulsating and chic metropolises, Asia's finest destinations offer a sweet dose of culture, ancient history, and adventure. With a fine blend of diversions and attractions, Asia will truly give a vacation that you'll remember for years to come.
Planning on exploring this continent, but don't know where to go in Asia? Luckily for you, we've got a list of the top and most sought-after places to visit in Asia.
Tokyo, Japan
They don't call Tokyo as one of the finest places to visit in Asia for nothing. With plenty of exciting things to do in Tokyo, you'll surely have a blast in Japan's fast-paced and dynamic capital. At first, you might find it hard to keep up with the city's insanely crowded streets and flashing lights. But, once you get adjusted to it, you'll love the unrivaled shopping scene and exhilarating energy of Tokyo. To make things even better, the city will appease your palate with an endless array of mouthwatering treats, like its world-famous sushi.
Hong Kong
Need a good reason to visit Hong Kong? Trust me, Hong Kong will sweep you into bliss in a lot of different ways. Craving for something tasty? Hong Kong has a smorgasbord of delectable culinary treats to offer, such as beef brisket, roast goose and other dim sum goodies. Want to see something impressive? You'll find dozens of fabulous attractions in Hong Kong, including the Peak, Ocean Park, Hong Kong Disneyland and Symphony of Lights. And, while the city is known for its cityscape and towering skyscrapers, Hong Kong has a handful of relaxing nature spots for the weary traveler, from scenic hikes to lovely beaches.
Bangkok, Thailand
There's no city in Asia quite like Bangkok. Although the city is infamous for its naughty nightlife, heat, and traffic, there are plenty of amazing things to do in Bangkok. After all, the city is filled to the brim with tasty Thai food, nonstop nightlife, and dazzling Hindu sites. Start your Bangkok trip with a bang by hitting sacred sites, like WatSaket, Wat Pho, the Grand Palace, and WatArun. Afterward, head to one of the largest street markets in the world – Chatuchak Weekend Market – and score some great bargains. Additionally, you may take a day trip to other Thai destinations like Ayutthaya.
Taipei, Taiwan
Visiting Taiwan? Famous for its historic attractions and vibrant night markets, the capital of Taiwan is simply a can't-miss destination in Asia. A must-try here is the ride to the top of the wondrous and ultramodern Taipei 101 tower. Plus, don't forget to check out the National Palace, wherein you'll find the delectable Shilin Night Market as well as Forbidden City's artifacts.
Kyoto, Japan
History buffs will utterly enjoy Kyoto's historic sites. As Japan's capital during the imperial era, the city is dotted with gorgeous ancient religious sites, such as the Fushimi Inari Shrine, which was built in the 8th century. Besides its intricate temples and shrines, make sure to spend time strolling the well-known Philosopher's Walk. And, as with the rest of Japan, the food here is just outstanding.
Bali, Indonesia
Of course, no list of the best places to visit in Asia is complete without the inclusion of Bali. Nicknamed aptly as the "island of Gods", Bali dazzles with its magnificent and awe-inspiring natural beauty. Here, you'll find tons of scenic beaches, sweeping valleys, picture-perfect mountain ranges, and verdant rain forest. Additionally, the island has a host of serene temples with eye-catching and elaborate carvings. For an unforgettable visit, take a day trip to Ubud – the cultural capital of Bali and home to the island's beloved rice paddies.
The Maldives
Dreaming of something beautiful in Asia? Then, make sure to include The Maldives to your bucket list of places to visit in Asia. The Maldives, with its profound beauty, is an absolute slice of heaven on earth. Spectacular and majestic, this destination beckons travelers with its pristine white sand beaches and lovely villas suspended over stunning blue waters. What's more, it flaunts sunsets to die for, dipping into the horizon. You may have seen thousands of pictures of this destination before, but it's totally different when you see its unrivaled beauty in person.