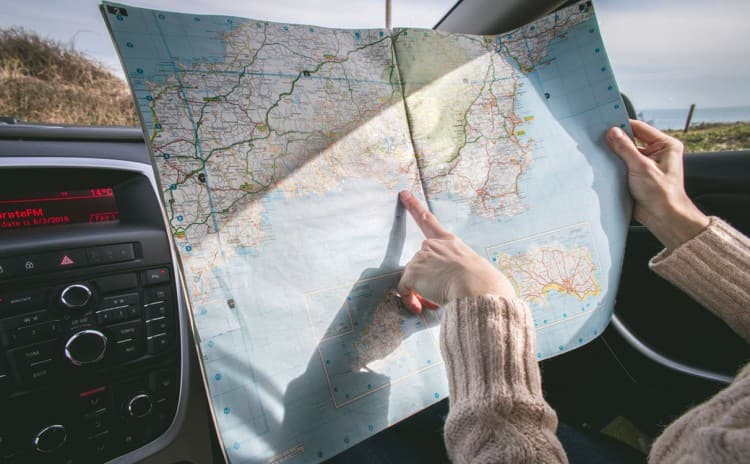 There is nothing more exciting than taking a road trip to the countryside or to the beach with family or friends. You can open the car window and let the breeze in while singing along to your favorite song. But there is a catch. Not all road trips, no matter how painstakingly organized, can proceed without a mishap or two.
Anything can happen, whether it is running out of gas in the middle of nowhere or failing to find a diner in a far-flung town when you are starving to death. Making a mistake on road trips is more common than you think, but some of them can be avoided if sufficient preparation is done ahead of time and challenges are anticipated.
Gathered here are some of the usual travel mistakes anyone can make and how to avoid them on your next road trip. 
Planning an Ambitious Itinerary
Preparing an itinerary in advance is a good idea, but many people tend to overdo it. There's so much to see in a new city that you would want to fit in everything on a fixed schedule. Road trips, however, can be affected by a lot of factors, from weather to traffic and so much more. If you have a set plan in mind, make sure to leave room for plan B. There are a lot of chances that something might go wrong, so preparing for the unexpected and allowing some flexible time for your itinerary is the best way to go.
Packing More than Needed
Bringing your own car can give you the confidence of taking as many things as you want. There won't be excess baggage fees waiting for you. However, there's a limit to the things you should bring on a road trip, especially if you're traveling in a group. Overpacking can lead to overloading your vehicle, which will cause it to work harder and use up more gas in the process, so make sure you pack light by taking with you only what you need.
Relying on GPS Navigation Too Much
It is unavoidable to get lost in a road trip sometimes, especially when exploring a new place. But relying on GPS navigation too much is not always foolproof. Sometimes it might not always work and can mislead you. To have a handy backup, bring along printed maps and guide books for references. Alternative routes can be useful when there are unforeseen roadblocks or even accidents. If you are planning a long road trip with many places that you want to visit, you can always use software like Maptive and design a custom Google map which you can print and rely on!
Forgetting to Fill the Gas Tank
One of the most important considerations on a road trip is to make sure that your car has enough gas to get you through long distances. You will never know how far the nearest gas station will be when you first start out; this is why it is advisable to keep gas at least half full. When you see a gas station after many miles down the road, stop and fill up. Don't let the gas tank drop below half-full.
Neglecting to Service Your Vehicle
Many travelers who go on a road trip forget to drop by the mechanic to get their cars checked. They often encounter problems along the way, which is inconvenient and frustrating. If you are using a vehicle you own, then taking it to the dealership or trusted mechanic ahead of time can help you avoid unnecessary troubles in the form of deflated tires, problematic breaks, and dripping car fluids. Having it inspected will take care of your safety. It will greatly reduce chances of breakdowns while you are on your way.
You can also ensure your car is ready for the long ride by organizing your things and making sure everything is in order. This includes keeping a bag of tools needed to fix the car if it does breakdown. It is also important to make sure your vehicle will stay clean throughout the journey by installing custom-fit foot liners to keep the grime off carpets, which is hard to clean. Foot liners have easy-to-clean rubber surface and raised edges that keeps spills off the carpet.
Taking road trips may not always be as smooth-sailing as you expect, but knowing the most common mistakes and how to avoid them is a big help. Make sure to keep these things in mind when you are planning for a fun out-of-town or cross-country journey.