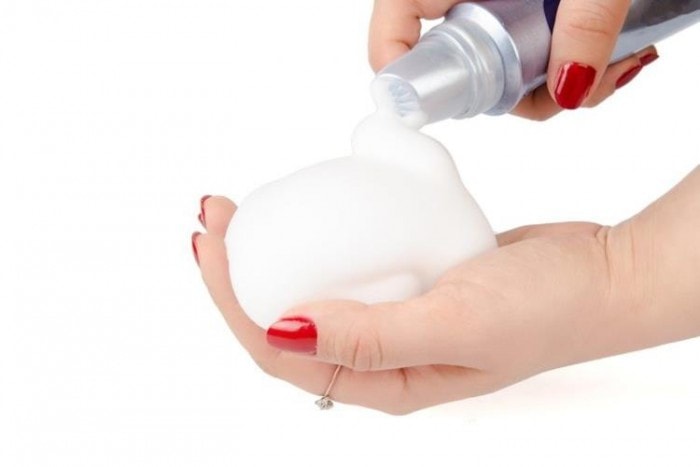 When you have fine hair with really thin hair strands, people envy you for a lot of reasons. For one, it feels lighter and easier to coat with hair products when you're showering. When styling, it's easier for the tools to get the strands and straighten or curl them at the same time. Moreover, fine locks have that natural shine and softness that other hair types normally don't.
But having fine hair, just like having any other kind of locks, has its fair share of disadvantages.
One, it lacks volume.
Most often, the fine and thin strands just fall flat, looking lifeless most of the time. And as much as we want it to appear more alive, it just does not work.
Thankfully, there is a hair product for this dilemma: hair mousse.
Hair Mousse: Definition, Ingredients, and Uses
Hair mousse or styling foam is here to add volume to the hair, it stiffens it, and makes hair easier to style. Water, alcohol, polymer, and sometimes silicones and dyes are what make up a volumizing mousse. Other uses include adding texture to the hair, making it more defined, and holding your hairstyle for long.
Applying hair mousse is quite simple too: you clean your hair, leave it to dry, and then apply the mousse. A few quick steps and you now have a more alive hair.
Guide to Choosing the Best Hair Mousse for Fine Hair
Choosing the best volume mousse for fine hair can be a challenge on its own. There are a lot of things to consider when selecting one. There are a lot of questions to ask.
Will it not make my hair crunchy? Will it not turn it into a stiff bunch of mess? Will it not cause breakage and split ends?
But here's the good news: the hair product industry does not fall short when it comes to hair mousse for fine locks. If anything, there are a lot of hair products on the market that are especially made for this hair type.
Here are six of the best hair mousse for fine hair you should consider buying.
6 of the Best Volumizing Mousses for Fine Hair
1. Kenra Extra Volume Mousse
Stiff and sticky hair is what most volume mousse users try to avoid. But with this hair product, this is no longer an issue. Kenra Professional prides themselves on being able to offer a mouse that holds your hairstyle without the expected stiffness and stickiness. Its lightweight mousse, which has cocamidopropyl betaine and hydrolyzed wheat protein, will not cause dryness and flakiness. It's made in that it spreads through each strand thoroughly and gives your fine hair the boost and volume it needs.
2. Joico JoiWhip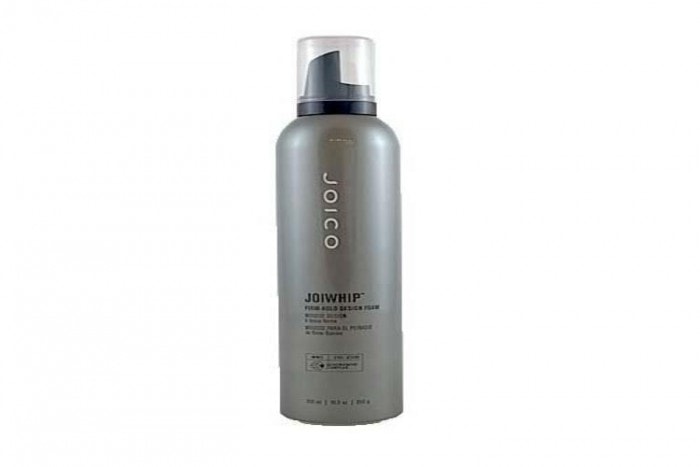 If holding your hairstyle is your purpose for using mousse, Joico's JoiWhip Firm-Hold Design Foam is the product to get. Often dubbed the overall best hair mousse for fine hair, this product offers volume and hold that lasts all day long. It's alcohol-free and has hydrolyzed keratin. The latter contains elements that help keep your hair's natural shine and moisture. It also has aleurites moluccana seed oil, an oil expressed from kukui nut free and is considered a natural skin-conditioning agent. It also helps prevent loss of water in your scalp and hair strands.
3. Osensia O So Stylish Volumizing Mousse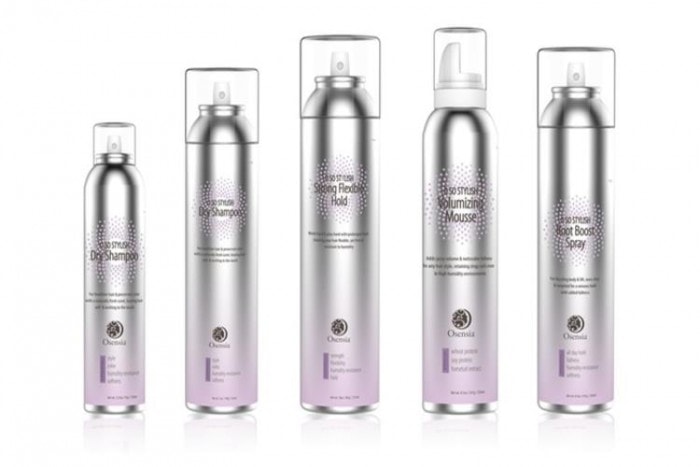 Osensia, known for providing all-natural hair products, offers a volumizing mousse that is packed with benefits. It adds not only volume to your hair but also noticeable fullness and bounce. It holds your hairstyle and hair color even in highly humid environments. Osensia's O So Stylish Volumizing Mousse is infused with hydrolyzed protein and soy protein. It has horsetail extract as well, which helps promote hair growth and makes it stronger and healthier.
4. Paul Mitchell Extra Body Sculpting Foam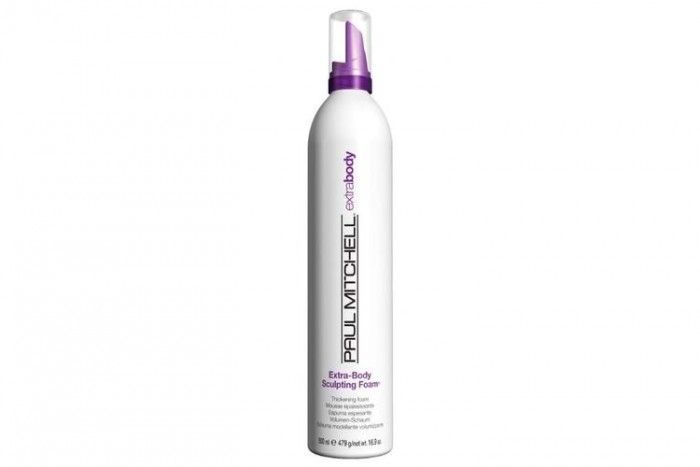 An easy-to-control mane is what this hair mousse from Paul Mitchell is here to offer. When you use it before blow-drying and styling, you get the volume, control, and texture you've been wanting to achieve. Not only that, it keeps your hair moisturized as well, what with its rich emollient content. Especially made for fine hair, this mousse volumizes your locks without the heaviness most volumizing foams have. It is gluten- and paraben-free, and it is color safe.
5. AG Hair Volume Foam Weightless Volumizer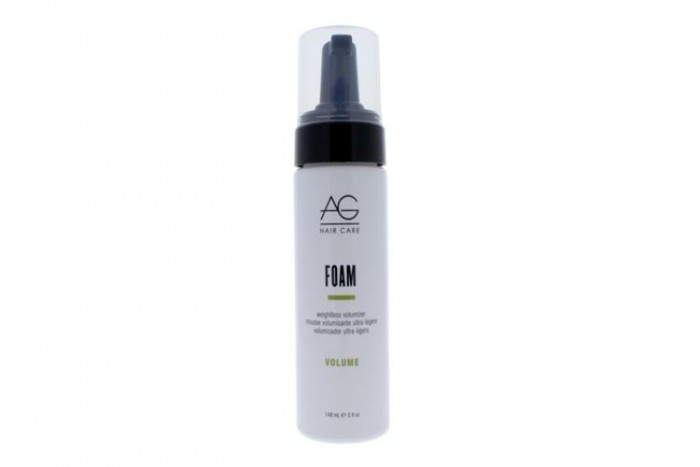 If lightweight mousse is what you are looking for, this item on the list is the best for you. As light as a feather, AG Hair's Volume Foam Volumizer is alcohol-free and works just as well in humid environments. It contains a lot of hair growth-promoting elements too. That includes ginseng, ginger, and pea sprout extract. Ginger extract improves blood circulation in the scalp. Another ingredient of this hair mousse that aids scalp health is rosemary leaf. This substance disinfects and soothes the scalp. The ginseng root extract, on one hand, promotes hair growth. And lastly, the extract helps make the hair look fuller and bouncier.
6. Tresemme Beauty-Full Volume Touchable Bounce Mousse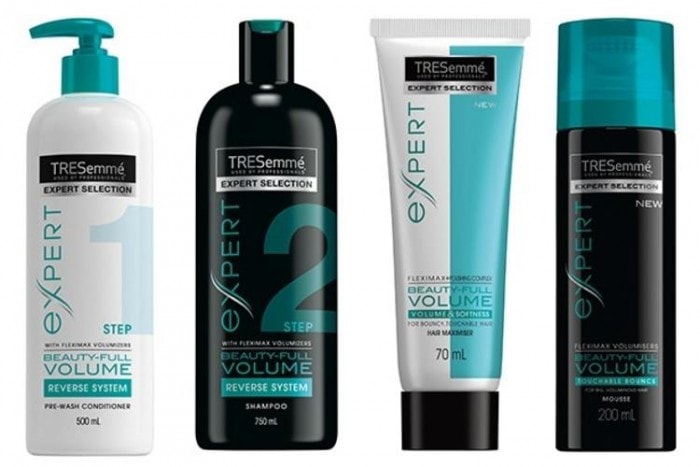 Not only is this very affordable, it works just as well as the most expensive ones on the market too. This hair mousse "lets you have it all"—a hair you can style all you want—without it going sticky. This product has ingredients that help it stay soft and natural after all the styling. It has Fleximax Volumizers to make that much wanted all-day lift possible for your locks.
Final Word
We all want only the best for our hair. It is our crowning glory, after all. But sometimes, in our searching, we overlook a lot of things. We forget to pay attention to what actually matters. When it comes to hair products, it's not just the scent that matters. And what feels good in the hands isn't always the best. It is what the product is made of.
We hope our list has helped you in your hair mousse searching.