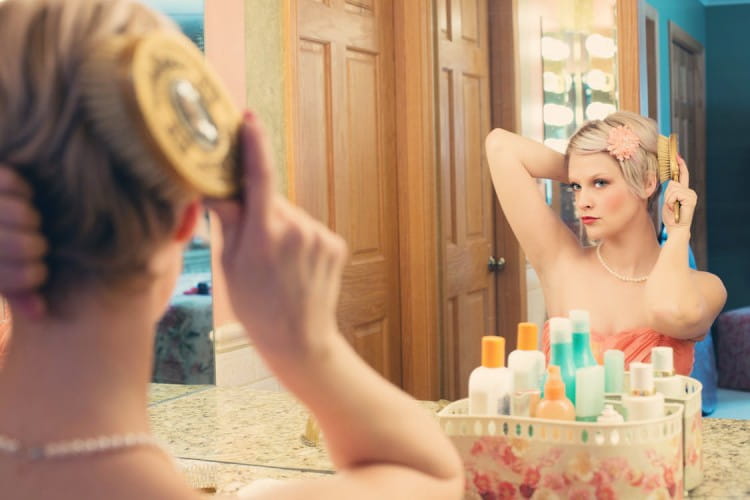 If you are looking for products that will make your way to fashion gate through the year 2023 Luckily are at the right Place. Here we have planned to organize a list of hair care and hair styling products as well as makeup essentials that you must buy to shave your year in style. So let's jump into the journey without wasting anytime.
Hair Conditioners:
Conditioners are the best type of hair product that one can use after shampoo. Shampooing your hairs strips of all the essential moist from your hairs and in the busy life of 2023 no one has time to apply oil every other day to hair conditioner are your life savior. Conditioner helps in making your hairs smooth, shiny and feel soft. Even if you are having an oily skull skin the conditioners helps in maintain the look of your hairs. All of this also adds the fact that the conditioner protects from towel damages.
Nourishing Oils:
No matter what you use for your hairs nourishing oils are yet another hair care product one needs. The nourishing oil can be used after once you are done shower. All you need to do is to have a massage of it through your hairs and that's it. The nourishing oil helps in prevention of the breakages of the hairs. Furthermore, it also improves and strengthens the hairs improving its quality and giving you a glowing hair look. It also gives a shiny effect on the hairs that is so demanding for the girls. Furthermore, the nourishing oil also helps in rebuilding of the hairs such that it helps in eliminating dryness and maintain moisture over the skull skin.

Microfiber towels:
Microfiber towels are yet another way of improving the health of the hairs. Like any other individual you are mostly likely to grasps a cotton towel and yet to don't know how much harm it causes to the hairs. What you can do is to own a microfiber towel. The towel will help you to get your hairs dry off without making heavy friction that is most likely in the case of using a cotton towel. Less friction will automatically result into fewer breakages and less knots between the hairs causing problem when combing hairs. It can also be studies that once you will start using the microfiber towels it will reduce the time that is usually taken by a cotton towel to dry of your hairs.

Hair Extensions:
If you love to have instant lengths and volume then best for you is to get hairs extensions. Regardless of using medicated creams and shampoos that claims to make hairs thick and longer what you can do is to get hairs extensions. The good part is that hair extensions doesn't harm the natural hairs and moreover doesn't cause any damage to the skin of the skull. They are easy to pluck in and pluck out. You can also use these extensions for party makeups such that these extensions are available in twenty different colors by various brands and also that they come in different styles and sizes the one that suites you the best. Using the extensions in different color means that the natural color of the hairs is also on the save edge.
White Eyeliner:
With the passage of time the society has moved from the regular black eyeliner to the white eyeliner and such that it is recommended that you should also own one. The white eyeliner regardless of the black eyeliner is easy and adjustable. Mistakes done by the black eyeliners where not easy to remove however in the case of the white eyeliners you can remove it and adjust it accordingly to what you prefer gives the best look. The usage of the white eyeliner also improves in making your eyes to appear bigger and healthier. If you are a teenager than carrying white eyeliner can sometimes also helps you as a foundation and will help in increasing your skin tone within no time.

Waterproof Mascaras:
Waterproof mascaras are yet another hit of 2023 that you should have with you. It is best for the girls that have watery eyes and which is natural. The mascara holds strong formula that helps staying longer on the eyes. Also with that that water proof mascara helps to maintain the curves of your eyelashes that aren't kept as the same by normal mascara. But regardless of these advantages and pros. The water proof mascaras are to be used with care such that it is to be removed by a recommended makeup remover and that is not for excessive use. The best way of making an advantage of the water proof mascara is to use it for parties and concerts.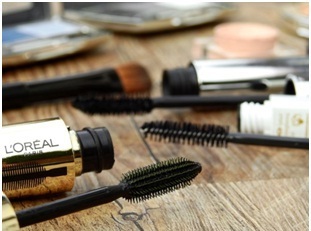 Foundation:
Foundation is the most basic form of the makeup and such that will always remain on the hit list of the makeup products that you should own. Having a foundation means increasing your skin complexion, improving its tone, covering up the dark spots, hiding of the acnes and so on. Today foundation does more than just being a makeup item. It protects the skin from pollution, sun, dryness and even getting oily. Foundation can also act for you as an anti-ageing product for elderly women. In addition to this for dry skin try to go for foundations packed with essential moist to achieve dewy look.

Makeup Remover:
Whether it's a lot of a makeup or just a line but at the end of the day it needs to be removed from your face. For such purpose you need to have a makeup remover which is yet another form of a makeup item. The makeup you wear daily has a lot of makeup in it and can cause skin issues if not removed properly. Therefore, investing in a good makeup remover is important.
Author Bio:
Jane is a girl who is in love with beauty and makeup products. She has been blogging for many years and makes great recommendations for those who are looking for the latest beauty and makeup tips. You can read her latest posts at StyleDownTheAisle.net