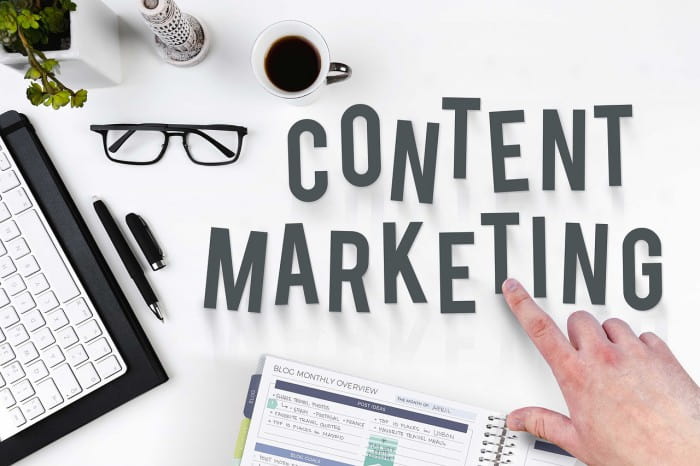 Your content says what you want to express. Content is the first and most significant building block of every business growth and success. If you get the art of how to express your perspectives in a strong manner, you will get the desired outcomes of your choice. Let's discuss the metrics that will show how business growth is affected when you don't have the right content marketing strategy. As per the report of content marketing institute, most B2B business owners have spent about 40 percent of their budget on content as of 2018. It is clearly shown the percentage of B2B marketers for their content marketing strategy.
That's likely 66% of people believe that content management acts as a great asset for their business success.
What is Content Marketing Strategy?
To understand the different aspects of content, firstly you need to know what is content strategy and how it works. Content strategy refers to the management of any tangible media that you create and keep with you as your own. It reflects the marketing tactic that continuously reveals who you are and shows what can you bring for the industry.
Indeed, content creation is important for your business growth but you also require a well-planned proposal to demonstrate your content to your audience. This will help you to understand the audience's reaction over your approach. Some key points you need to consider while developing your content strategy.
You are writing for whom
Before showing your content to the world, you must know to whom you are targeting. You require to work on your type of audience, what they want as the reader and what should be your content strategy to cater more than one type of reader. For example, if you are online assignment help service provider, then you must know that your audiences are students and you have to provide content accordingly. Create some twists and turns in your content to engage every type of audience and boost your reach.
Your content provides solutions to audience problem
Your product or services offer some kinds of solutions to users to resolve their issues. Your strong content educates the public to identify the issues and address them accordingly. Using your content, you can describe your services and acknowledge people what is your business about.
You are different from others
It is not like you are new in the market; your competitors may have similar products that mean you need to describe what makes you different and better from others. Here, your content plays a very important role. You have to focus on your business services and explain what you have for your audiences.
You should know where you are going to publish your content
Using different formats to your content, you can provide proper depth to your visions. In this case, use various channels such as websites, blogs, articles and any social media platforms (Facebook, Instagram, and Twitter,etc.).
Tips for creation of content marketing strategy
Decide your objectives
The very first step to make a strong content strategy is setting your mission and goals. A brief statement makes your work easy and keeps you focused on what's important for your content creation.Your marketing mission should reflect your target audience, the format of your content, and its advantages. The objectives of your content marketing strategy may include:
Outcomes of your content marketing strategy in terms of revenue.
Sale growth and quality lead generation to fulfill your revenue goals.
More data traffic to your website for boosting your business reach.
SEO based techniques for more traffic.
Present effective content to reduce marketing costs.
Give space Social media engagement to gain both traffic and authority.
Focus on key performance indicators (KPIs)
To make goals measurable, set your key performance indicators (KPIs) and make your content strategy effective. If you pay more focus on understanding the KPIs, you will lead towards your goals for getting more revenue, sales, SEO, data traffic, and different aspects of digital marketing. KPIs work on some specific numbers and you need to analyze the outcomes attached to the numbers including:
A specific goal for revenue target within the month or a year.
Get more signups to your website or portal for more lead generation.
Increase email subscribers to boost your reach.
Enhance your search ranking of some keywords to boost data traffic.
Count the number shares and comments in your content posting.
Understand your audience
Your all business techniques center to one thing that is your audience. If you have a service-based business, then your users and their satisfaction is the only thing for your progress. Thus, exploring your knowledge about your audience is the crucial thing you need to manage. For that, you can follow 3 steps:
a. Gather Demographic Data
Gather demographics of your visitors, social media fans, and email subscribers using insights of web analytics, social media, and email subscriber analytics. Data could be based on users' age, education, incomes, gender, and preferences. See the below image for better understanding.
b. Work on Customer's Feedback
Collect consumer's feedbacks and their reactions to your services to understand your target audience's behavior. If you work on customer's feedback, you will interpret many things such as:
Understand your content value and worth.
Consumers' urgent requirements.
Techniques to address consumer's feedback.
Realize priorities your readers' and subscribers.
c. Develop users' persona
Once you have collected the demographic data and consumer feedback, you can develop consumer personas. This will allow you to understand your ideal readers and customers and helps you to create a more approachable content strategy. You will understand what kind of content your users will like and how will your present to get their attention.
Conduct SEO analysis
When you get a better picture of your target audience, time to work on the topics that they care about the most. Make your concept clear on search algorithms to get a better grip on content marketing as everyone has to care about them but few people know how they worked. For a better marketing strategy, you need to how to rank your keywords related to your business. Today's many brands expect a majority of their traffic to come from search results.
People may not eager to approach your company but they will land on your website page if you provide exact information which they are looking for.
Content distribution and marketing channels
Another important step of your content strategy is distribution and marketing. Because if you could not handle your content correctly, you won't get the desired results. Perform the following points for your content distribution and marketing:
Mark your calendar for sharing your content on various social media channels and be active.
Choose email marketing to inform your subscribers about your content and any updates.
You can also create a Facebook business page to elaborate your business mission and can boost your reach.
Choose better channels to promote your content so that more people can understand your business and can connect with your services.