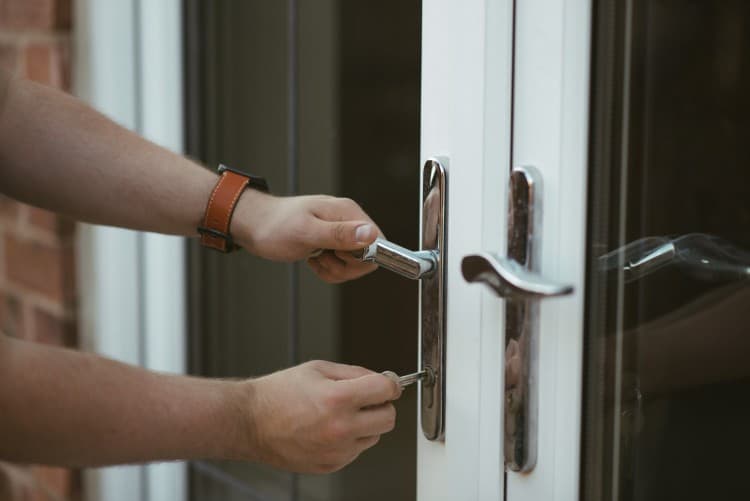 DIY home security systems are becoming more and more common nowadays, and why not? Every home deserves and needs to be protected. As small or as grand a house is, homes are where people are supposed to feel their safest and most secure. If you don't' feel that way inside your own home, it may be time to get a DIY security system yourself. Although this might seem complicated and a little intimidating at first, installing such systems are easy, affordable, and ensures that you and your house will stay protected. It's all about setting it up correctly and letting it do its thing.
Since this is DIY, you still have to be careful and calculated with how you set it up. You can't just go willy nilly, the safety of you and your family are at stake. To do this properly, these are ways in which you can install your DIY home security the right way.
Research Online
Firstly, you have to research online about what kind of system you should set up for your home. Nowadays, there are multiple DIY home security systems that cater to all kinds of problems. If your home is in a rather sketch and secluded area, a good system will be installing cameras by the exterior. If the town you're in is prone to robberies and thefts, alarms are the way to go in this situation. You have to be thorough in your research to know what type your home needs exactly, as well as how easy they are to set up in your home.
Choose the Best Areas
Now that you've figured out what systems to purchase and to install, the next step is to choose which areas to put them in. If your preferred products are limited in terms of cameras, alarms, features, and what not, it's best to examine closely which areas you're going to install them. Focus on the ones that are the most vulnerable, namely the back entrance and side windows. If there's a particular room that stores many of your most valuable belonging, it's best to install a camera or two near there as well. Finally, your kids' windows and doors are also great places to place your DIY home security systems.
Follow the Manual
Since these are DIY home security systems, there will likely be manuals to tell you how to set them up. As much as you can, follow each and every instruction, down to the last punctuation mark. You never really know how complex a DIY home security system really is until it's operating and you won't reach that point if you don't follow the manual word for word. Don't get ahead of yourself or try to remember what your neighbor or friend advised you to do. Just stick the manual and you're guaranteed to have an effective system.
Contact Customer Service
If the manual is simply too complicated to follow, contact customer service. They should know how to answer any concerns that you might have. But before contacting them, make sure that you list down all the things that you find confusing or problematic. This way, your call will be swift and all your concerns will be answered with just one phone call. Don't, however, call again and again every time you see a new problem arise. This will only wast your and their time and it can most likely lead to nowhere. And lastly, always remember to be polite when contacting customer service.
Create Camouflage
While this isn't' a requirement it may help in the long run. Criminals nowadays are more attuned to the technological advancements of home security systems. Most likely, by the time they approach your home, they're well prepared to avoid any detection from your DIY home security systems. To counter this, you can create camouflages with your cameras, alarms, and more, so that these people will be caught off-guard. As much as you can, don't make your security cameras too obvious as it will be easier for criminals to avoid or even destroy them. In the same vein, set your alarms by possible ports of entry that aren't too obvious, such as the chimney, doggy doors, and the like.
Test it out when You're Home
When exactly is the best part to test your DIY home security systems out? When you're home. This way, you can how properly the systems work, adjust anything that needs adjusting, and so on. Whatever problems the system faces during its first test run, you'll be able to answer immediately. You can get your friends and family to act out as criminals and see how the system will respond to their (pretend) intrusion. Furthermore, if the systems aren't to your liking, you can return or exchange them as quickly as possible to be able to get a great deal out of it.
Connect them to Your Gadgets
The best kinds of kinds of DIY home security systems are those that can be connected to your gadget. Why? Because here, you check on your home, and anyone or anything in it, even when you're out. If you stay connected this way with your home, you can instantly find out whenever there's something suspicious going on. Beyond that, it's also a great way to avoid accidents, such as a possible start to a fire, the breaking of furniture, and more. Fortunately, there are numerous systems out there that you can easily connect to through wi-fi and such.
Storage is Important
Last but not least, it's important that you store all recordings in a safe space. Through a USB connection or a cloud system, get all the images, footages, sound bites, and more that your DIY home security system records each and every day. All these, even when the day was uneventful, are extremely important. Some of the more quieter days can actually tell you if there already are people, hiding or what not, that are planning to intrude your home. You can better prepare for such by watching all the footages and looking at all the photos captured by your security system.
DIY home security can easily be set up in just 30 minutes or so. Just don't forget these important tips and tricks to ensure that your system will be as effective as you want it to be.