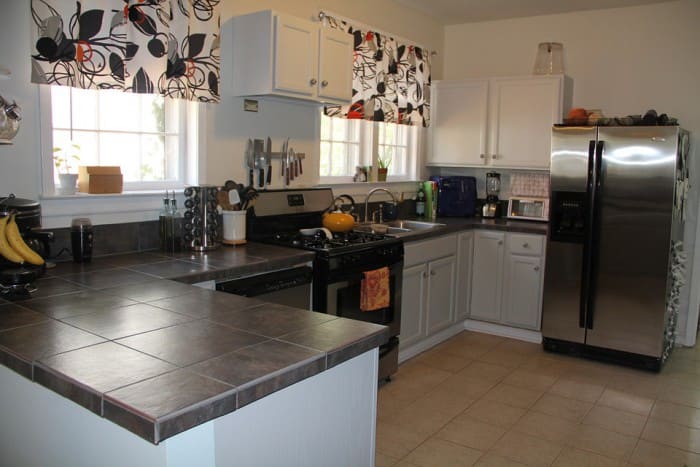 Your dream kitchen is just one makeover away. To choose kitchen remodeling is to affirm that you know the vitality of a kitchen in the house. But who today knows how expensive remodeling can be? We live in a time where creativity has no bounds. It is a time when the world is expanding and design and creativity have fittingly intertwined with the societal structure. This write- up is uniquely suited to portray the aesthetics of kitchen designing. I will present an array of structural designs that will help you build a kitchen you always dreamed of.
To design or not to design is apparently your choice. But why lock your dreams in a chest. In fact, your kitchen could be in dire need of attention. You spend most of your time in the kitchen cooking, cleaning and making memories. So, why leave such a beautiful space of your house unattended. As far as the budget goes, here are some beautiful hacks that will allow you the freedom to spend wisely.
Colors speak louder than words
A good kitchen design followed by an excellent color is the key to an outstanding makeover. Because colors  radiate the personality of your kitchen and fill any space with positive energy. So, the colors can range from warm neutrals to bright red. It all depends on the interior of your kitchen and personal choice. Colors that are both warm and light have their own aesthetic value. For example, white and grey are the most preferred kitchen colors because they are a symbol of modernity and elegance.
If you are looking forward to giving your kitchen a vintage look then colors like green, teal, avocado, turquoise, and pastel pink will work wonders for you. Instead, coloring is not restricted to the backdrop or the walls. You can paint the inside of the glass cabinets and the kitchen island too. Thus, it wouldn't be wrong to say that the right colors will keep your kitchen bright and engaging.
Fill up the empty space with a kitchen island 
There is nothing more tempting than a kitchen island. In fact, it is one of the most thoughtful and contrasting design features that make the kitchen look wondrous. So, if you are planning to reconstruct the model of your kitchen, don't forget to work on the centerpiece of the kitchen. It will not only add beauty to your kitchen but also make for a good dining space. Subsequently, you can work on the design and outlay of the island by playing around with the material.
If we talk about the material a white marble slab on the top with wooden cabinets on all four sides is a design feature you can't ignore. You can also play around with the shape and size of the island and place chairs on every corner. If you are planning to give your old kitchen a modern touch, mix metal and marble or make an impact with mirrored surfaces. This way you will have a kitchen that you once dreamt of.
Lighting will make a huge difference
Lighting is one fixture that is easy to install and will not burn a hole in your pocket. Instead, it will add beauty to the kitchen and brighten up the space. Of course, for that, you have to first choose the right kind of light and fix it in the right position. Say you want a mix of modern and vintage, for that you can pick a mix of gold and white lights. Hang them in the center, right above the kitchen island and make sure the bulbs burn bright.
Additionally, overhead fixtures will also make your kitchen look new. So, it is not necessary to hang lights in the center. You can place one light above the sink, another above the shelves, and even on the ceiling corners. The choice is yours. But make sure you are considerate about the shape and size of the lights. Hanging pendants, orbs, chandelier, and patterned lights are some of the good options you can choose from.
Refurbish the old cabinets
Cabinets cover 50% of the kitchen. If you redesign or refurbish the cabinets, more than half of your work stands completed. But it all depends upon your budget. So are you willing to spend a hefty amount? If yes, then take factors like height and color into consideration. Because cabinets touching the ceiling will create an illusion of height and colors will add life. Whereas people with a tight budget can update the look by replacing the handles, coloring the inside of window cabinets, and by adding material to the already existing texture. All these techniques will help you build brand new and personalized cabinets.
Create your own backsplash
A good backsplash will work wonders for you. You can either choose to change it completely or redo the old one. Yet again it all comes down to your budget. But if you are looking for a hack that is inexpensive and creative at the same time. The best option is to go for stick-on tiles. Tiles can be of different shapes, colors, and sizes. But in case you are looking for extravagant kitchen backsplash designs, then a perfect mix and match of tiles will work best for you. For example, grey tiles against a white background patterned tiles against a light pink hue and simple black tiles against a white backdrop. All these mixtures will help you design the kitchen of your dreams.
To sum up I can say that kitchen designing or refurbishing is not an easy task. Even if you keep your kitchen tidy throughout the day or say your housemaid does the job for you. There are chances that over-time you will face the process of kitchen remodeling. In this case, tipping house cleaners will not work for you. Instead, you have to think about the furniture that is withering and places in the kitchen in need of immediate makeover. Because some of the delicious items get baked or cooked in the kitchen and a tiny makeover will only add to the existing beauty.