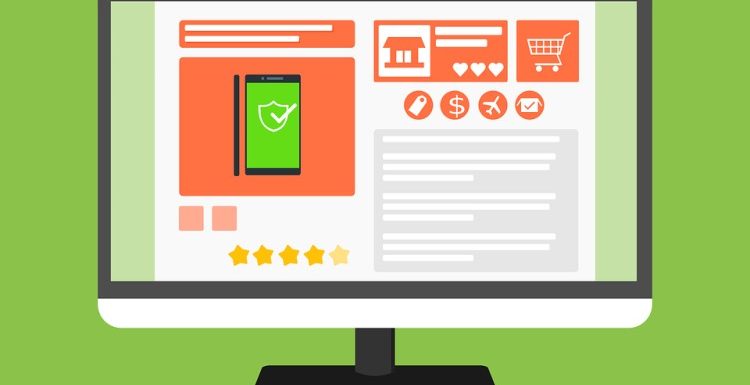 Social commerce is the future of online shopping. The reason being people love social media and shopping, respectively.
Social commerce seamlessly provides both.
But as a brand jumping onto the trend of social commerce without knowing its main features can leave a sour taste in the mouth.
To ensure you adopt social commerce for your brand or business in the best possible manner, we have a list of the top 6 features.
Let's have a detailed look at them. But first, let's understand social commerce and its statistics.
Social Commerce – An Overview
Social shopping is another term for social commerce. Simply put, this is an unavoidable intersection of eCommerce and social media. You tag your products into social media content and allow users to buy them directly through this Shoppable content.
Social Commerce Statistics
The global social commerce market is expected to expand further in the coming years. It is expected to surpass $1 trillion in 2023, reaching around $1.3 trillion. 
This is expected to rise to $1.6 trillion in 2024 and $2.1 trillion the year after. As a result, global social commerce sales are expected to reach $2.9 trillion by 2025.
Important Features Of Social Commerce
Introducing Visual Shopfronts
Users are working hard to convert their inspiration into purchases. According to Instagram statistics, 70% of shopping enthusiasts use the platform to discover products.
Instagram's visual storefront lets people shop from pictures and videos, irrespective of where they are in the app. The platform also allows for customization, allowing brands to group products into themes.
Furthermore, by tagging the products with their descriptions, discoverability is simplified. 
Brands can highlight products from their catalog not only in the feed but also in stories. It allows users to learn more about the product.
Instagram is changing the way people shop by inspiring them with compelling visuals of the product, how other users are using it, and reviews.
Providing A Seamless Experience
Providing a unified user experience has become critical. The faster and easier you make it to checkout, the more likely you will earn revenue by providing your users with a better experience.
By integrating shoppable UGC on ecommerce through product page galleries, you can allow your customers to log out in a single step by removing the "add to cart" option and allowing them to make the purchase directly. 
This also reduces the likelihood of cart abandonment, which is a significant concern for online brands.
Furthermore, users' attention spans have decreased dramatically, making it even more critical for brands to create a frictionless experience for users to gain more confidence and sales.
Micro-Influencers Collaboration
According to a recent survey, Instagram influencers influenced the decision-making process of 87% of customers on Instagram.
Collaboration with influencers is an excellent tactic for increasing your brand's reach, regardless of your industry. Choose an influencer who caters to your niche and has a large following.
Micro-influencers, in particular, have a higher percentage of audience engagement, and people listen to what they have to say. 
Brands can form genuine, creative, cost-effective partnerships with influencers and use their influence at every stage of the customer journey, from launching a new product to sharing reviews to driving sales.
Customized Facebook Shops
Using Facebook for business has become a must. Your chances of already using the platform to upsell are relatively high, so switching to Facebook shops is the next step to conduct sales.
One of the most critical aspects of using Facebook shops is that they are entirely customizable, allowing you to create a consistent user experience with your brand.
Change the colors, fonts, and images to the way you want. You can also directly import your website's product catalog into the Facebook shop.
Furthermore, connecting via the platform is simple and effective. Facebook shops enable brands to communicate with their customers through other Facebook platforms such as Instagram, WhatsApp, and Facebook Messenger.
Descriptive Live-Streams
Businesses increasingly use live streaming to demonstrate new products, share tutorials or usage guides, discuss trending topics with industry experts, conduct interviews, and more.
The video does not have to be of high-dimensional quality; low-budget productions are compelling as long as they create utility.
Live streaming allows the audiences to know the business better through an authentic and interactive experience. The best part about live streaming is that it can be saved and continued in the comments.
Economical Products
People use social media platforms primarily to browse the latest posts from their network and current trends, find inspiration, or scroll and be entertained by the diverse content. However, they are rarely present solely to make purchases.
Having a distracted mind makes it all the more difficult to hold onto their attention. The term "independent" refers to someone who does not work for the government.
Moreover, social commerce trends that we are discussing is a novel concept. Buyers are hesitant to purchase anything expensive; thus, focusing on low-priced items has been popular and is likely to continue shortly.
Converting UGC Into Shoppable UGC
User-Generated Content (UGC) is influencing user behavior. UGC applies to 90% of users when making purchasing decisions. Potential users rely on existing users' reviews and recommendations and are heavily influenced by their interactions with the brand.
UGC is a genuine way to market a brand. It effectively generates trust and engages the audience. Using content that shows how your existing users use the product can significantly affect how people perceive your brand.
Eureka Street, an Australian furniture brand, is an excellent example of incorporating the shopping experience on Instagram and Shoppable UGC galleries on the website.
They leveraged Taggshop to curate, tag products, and publish their shoppable social gallery on their website. It assisted them in increasing revenue by 15%, increasing engagement by 132%, and growing monthly clicks by 2K.
Wrapping Up!
Social commerce immensely depends on the seven features we mentioned in this blog. All 7 features are essential and must be addressed.
If you want to create a social commerce strategy for your business, this guide will help you immensely.