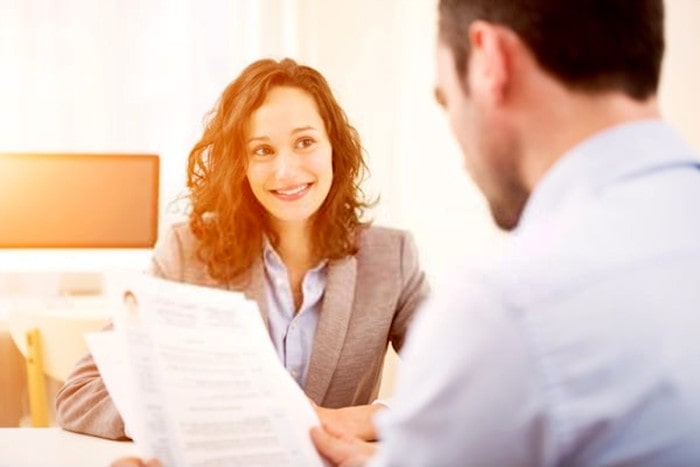 In the modern workspace, digital is becoming more and more important as a function of business. Consumers spend so much time online that it is increasingly being presented as an integral space to both be active and successful, otherwise, you risk missing out on a lot of potential business. So, getting your foot in the door of such an integral part of the business world can be an attractive prospect. Though, if you don't have a degree or some sort of similar qualification you may feel that this is a career path that is blocked off from you. 
With that in mind, there are plenty of ways that you can work to gain a role in the digital space. And you certainly don't need a degree, whether unrelated or at all, to do so. 
Showcase Skill 
Sometimes not having the relevant qualification isn't always a hindrance, it merely makes showcasing your skills more creative and interesting. In the digital space, this can mean having your own website. For example, if you want to move into developing websites it can be a great to showcase direct skill, the same when it comes to digital marketing and even something as simple as basic writing skills. Not only does it act as a little hobby project, but a real-life and ever-evolving portfolio piece as well. 
The more skilled you become, the more you can work on a variety of different 'side sites'–showing not only your skills, but the evolution thereof. It can be one of the best ways to help launch your foot through the door of a digital career. 
Learn What You Can 
The good thing about digital marketing is that there are plenty of online resources available from which to learn. Do you want to know all about SEO? There are some very detailed guides about that, as well as plenty of hands-on things you can do to work it out along the way. 
Self-learning is an invaluable skill, so if you can demonstrate that this is the case then you will certainly be a more interesting prospect for digital employers. In a fast-moving industry, learning every day isn't unheard of–so don't be shy to showcase your ability and willingness to do so. 
Seek Certification 
Okay, so you don't have a degree. But, that doesn't mean you can't get some kind of qualification in relation to your industry. There are plenty of resources online that you can use to study and then gain certain online certifications. Such as Google Analytics Certification, Google Adwords Certification,  HubSpot Content Marketing Certification etc.
Make Connections
Sometimes finding the right connections in your desired industry can be the best step forward. People help people when it comes to the job market, so you shouldn't be afraid to reach out and make necessary connections that can be an improvement for your career. 
There are plenty of ways that you can actively work to make connections in your desired industry. But, the best way to attempt to do so is via LinkedIn. Here you will be able to actively see job titles, descriptions and other important career metrics. As such, you will be able to reach out and hopefully connect with individuals willing to chat with you about their jobs and the industry as a whole. Not everyone will be receptive, obviously, but those who are could be a font of information. 
Make Your CV Fit 
Sometimes if you want to enter a specific industry you need to make your CV match their expectations, even if necessarily isn't a perfect fit. Find ways to illustrate how your experience, your hobbies and everything else match a digital career. Even though your degree or lack thereof might be a deficit. 
A CV is a very malleable document and you can mould it any way that you want, so long as you don't actively lie on it. Moulding the truth and breaking it are two very different things, so don't accidentally crossover. If you need examples of how to best make your CV fit into the digital landscape (marketing in particular), then you can find a few examples here. 
Decide Which Sector Appeals To You
The digital industry is one filled with many different sectors and specialities, each one vastly different. Finding one which works for you and best suits your individual skills and personality is important, as this will play a huge role in how you develop in your career. App development is an industry which is increasing year on year, with more and more businesses and companies investing money and time into becoming more user-friendly and appealing. 
Digital design is another sector which continues to rapidly increase and is a great way to start in the industry and branch out into other sectors later down the line. Deciding which sector appeals to you early on will help you to eliminate the confusion which can sometimes come with not knowing what you want to do, but will also help you to focus and reach your goals. 
Final Thoughts
In conclusion, you can help to mould your way into a digital marketing career quite successfully. So long as you have the desire to learn, a good idea of what the industry entails and the desire to try and ingratiate yourself, then a degree isn't entirely necessary. Show a willingness to work hard and a good grasp of the basic concepts and you should be able to eventually pursue the correct digital job for you.