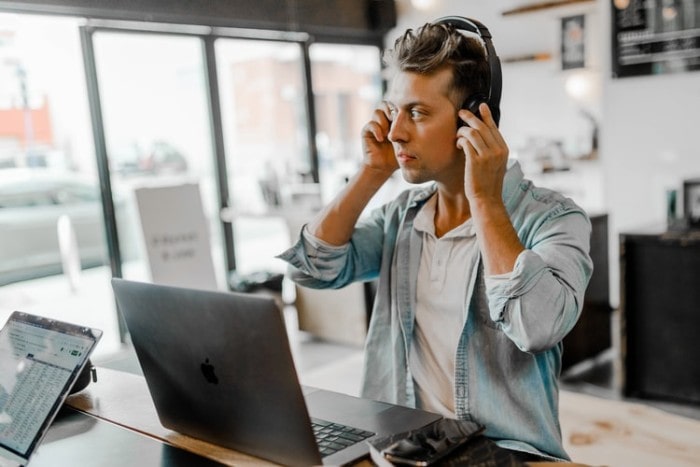 If you are techno-savvy, you must have heard this term called "Virtual Assistant." The time is trending in eCommerce, and many people don't have any idea about what a virtual assistant does and what their responsibilities are.
If you want to become a successful virtual assistant, this article is for you.
Though there are many business niches where virtual assistants can play a pivotal role by streamlining processes, assisting customers, performing processes and operations, and other tasks, we will consider only one business niche- e-commerce and how a virtual assistant can help eCommerce store owners in handling operations and different processes.
What is a virtual assistant?
The eCommerce industry is growing by leaps and bounds. It is one of the fastest-growing industries worldwide.
Ecommerce owners are never free. They are always occupied under a pile of work. What are the virtual assistant requirements, and what an assistant does for you? Once you know the answer, you will be able to understand the concept of a virtual assistant.
Some people think that virtual assistants are like personal assistants or personal secretaries who assist the owner in handling their tasks. Well, it is more complicated than it seems.
Virtual assistants take care of some traditional remote administration assistant tasks, but that is not everything.
Virtual assistant services in the USA are much more than that. The roles they play are much more diverse.
The definition of a virtual assistant goes like this:
A virtual assistant is the one who takes care of eCommerce store operations and processes to assist customers and to ensure that they have a superior, smooth and satisfactory experience while they are in the store. In addition to that, a virtual assistant also takes the burden of eCommerce store owners by assisting them in handling day-to-day operations.
A relaxed eCommerce store owner can utilize his/her time in more vital tasks than handling shipping, inventory, payments, and returns.
Let's take an example:
Suppose you are an eCommerce store owner, and you handle multiple operations at a time. You have to take care of shipping-related queries, handle inventories and categories, payments, and returns.
Also, you need to add a new bunch of new products to the list. You need to write content for new pages, including product descriptions. Also, you have to put SEO efforts to rank your store URL on search engines.
Do you think you can handle all such things single-handedly? Don't you consider hiring a virtual assistants team would be a better option?
So that is all about a virtual assistant. They don't just help you run the store efficiently, they ensure that everything runs smoothly and effectively to offer an unmatched experience to users.
What are the services a virtual assistant offers?
It is also a question that you will see in many online forums and social media posts.
What services do these virtual assistants offer?
Well, the list is long. Let's see.
When it comes to eCommerce virtual assistant, they offer services such as:
Store management
Addition of new products
Inventory management
Content creation
Search Engine Optimization services
Lead generation
Sales and marketing
Payments
Shipping services
Returns
Traditional as well as digital marketing services
Customer support
Sales page creation
Managing product launches
Website design and maintenance
Account bookkeeping
Outreach
Creating marketing materials for campaigns
How to become a successful virtual assistant?
Do you want to establish a virtual assistant business or work as a virtual assistant for eCommerce businesses?
Let us help you out to become a successful virtual assistant.
Most of the virtual assistant companies in the USA focus on a single industry. However, you can diversify your services for other industries once you establish yourself in one industry.
Let's discuss how to become a virtual assistant.
Choose the business structure you want to adopt
The first and foremost thing that you need to do is to determine your business structure. The answer will make things easy for you to plan accordingly.
Do you want to work locally for local eCommerce stores?
Do you want to work in the eCommerce industry, or you want to diversify your business?
What kind of virtual assistant requirements do you want to satisfy for your clients?
What skills do you already have? What are the VA services you can offer without any resources?
What is your risk tolerance?
Answer these questions, and you will have a clear picture of what your business structure will look like.
Decide Which Virtual Assistant Services You'll Offer Your Clients.
You need to decide this at an early stage of your business, or you will find many troubles on your way.
However, the good news is that you can add as many services to your portfolio as you can.
Ensure that you have the resources to put in place to work for your clients.
For example, if you want to offer SEO services to your clients, you need to hire professional SEO service providers. You might pay them per project, or you can hire them for fixed monthly fees.
The sky is limit when it comes to adding services you want to offer to your clients. If you have a virtual assistants team, you can add more services as your team can handle multiple tasks at a time.
One thing that you need to be cautious about is to save yourself from overpromising. If you can't handle a particular VA service, don't add it to your contract. Poor services will turn your clients off, and it will also affect your business reputation.
Create your pricing structure
What is your pricing structure? What does it look like? Are you charging the right amount for the services you offer? Are you underplaying or overplaying when it comes to fees you demand from your clients?
Well, the answer depends on your skills, experience, resources, and other factors. As we discussed above, you need to ensure that you are not underpaid or overpaid for your services.
When someone posts for virtual assistant requirements, he/she is looking for the best quality services at the best price in the market. When you contact them, they will negotiate when it comes to price.
Take into consideration the amount you have to pay for taxes in the USA. (Hire an accountant who can help you out in this.)
Also, take into consideration overheads and other expenses that will come along.
Remember that you are not a salaried person. You will be the sole person responsible for all expenses that comes your way. Determine your pricing structure accordingly.
Establish Your Online Presence
The next thing is establishing your business online. If you want to become one of the best virtual assistant companies in the USA, you need to have an authoritative presence online. Period.
Hiring a digital marketing professional is the starting point.
If you don't have the resources to create your responsive website, you can start by making a LinkedIn profile or Facebook business page for your business.
We are not advising you against traditional advertising options. Yes, direct mail, flyers, cold calls, print advertising are good options and work brilliantly.
Having an online presence is much more needed in today's time. It will legitimize your business and bring more customers to your doorsteps.
You can post your services on many online forums, dedicated freelancing websites, and other social media platforms.
Furthermore, if you can allocate some budget for a website, it will significantly help your business. A website is a must thing if you want to start a business nowadays. You can also leverage SEO efforts when you have a website.
Pitch, Network to get more clients
The final step is to find your first few clients.
Remember, it is the most challenging thing to do.
Focus more on your pitching and networking with like-minded professionals on social media platforms, especially on LinkedIn.
When you get queries for virtual assistant requirements, discuss politely and share your skills and expertise to convince.
If you have a website, ensure that the content is fresh, original, and engaging.
Once you have a few clients and have helped them with their eCommerce stores, it will be smooth sailing to get more clients. Getting there first is everything.
Be consistent in your approach, and don't lose heart if you initially fail to get new clients. Keep working hard and wait for the miracle to happen.
Conclusion
When it comes to becoming a virtual assistant, the journey is simple. The only thing you need to focus on is assisting your clients in making their lives easy, uncomplicated, and valuable, and they will reciprocate in return. This article about virtual assistant requirements will help you become a successful virtual assistant and grow your business.
Author's Bio:
Billy Brown – is a published content creator and digital marketer. Being a skilled and passionate person he has applied the best efforts to stay with the marketing trends. Virtual Assistant management is one of his  biggest strength. As an SEO expert, I believe in providing the best digital marketing solutions with my glorious experience in multiple sectors. EcomVA is one such platform where you can get ecommerce virtual assistant services.