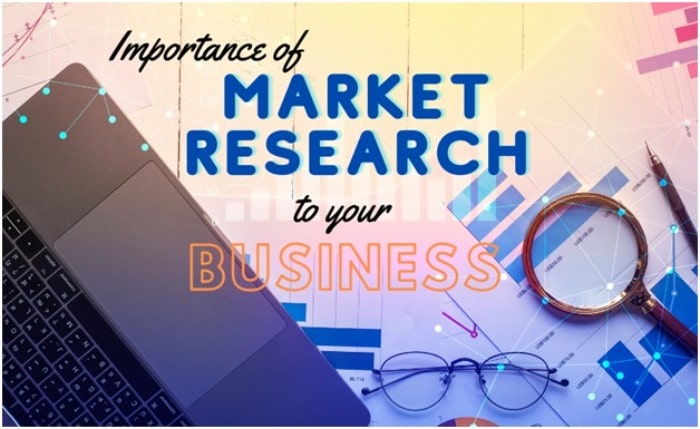 It is quick to disregard the importance of market research. When you first think about a business idea, investing time in market analysis is the last thing on your mind. Most business owners would instead start eagerly producing and distributing products than worry about the implications of doing market research.
However, there is a real need for market research for every business industry. That is particularly the case for small businesses, where the first few months may prove to be precarious. New companies need quick turns outs,roll in revenues, and attract buyers as quickly as possible. Market analysis will help ensure that sales and customers will start flowing and will not stop coming.
Understanding Market Research
You need to know what is happening before you can grasp market research's actual value. It is not all about a particular process or operation. However, it is about what companies place an effort to discover and know more about their potential buyers.
Although surveys and focus groups can help, they're not wholly essential to provide valuable data.They are also not the only task you can do to study your target market. You can do this by:
Connecting with your contacts that are part of your target market. You can speak to any of your contacts who have been in your desired niche industry. You can also connect those who have already gathered experience over the years relevant to your business. You can ask them about their experience, processes,business owners, or the market's perception of their brand. Even a five-minute talk will give you insights into how to manage your business.
Checking out Facebook groups that have to do with your target market. That will help you find a free, effective way to meet your potential buyers online. You can also ask them questions that will be essential in your business.
When you have already launched your business website, you can try adding a survey form to one of your web pages. You can even give future clients a small discount in return for submitting a survey. This online market analysis form tutorial will help you get started and move forward.
Reasons Why Market Research Is Important To Your Business
1. Help You Come Up With Promotional Materials
If you've ever contemplated what text or pictures to place on your fliers, blogs, or social media pages, you'll exactly know what to do through extensive market research. Since target clients have already shared all their interests, needs, and grievances with you, you'll know exactly what to do to appeal to your audience. Moreover, you will learn how to work when you start designing your marketing materials.
Market analysis will help your marketing materials be more comfortable to build by understanding how consumers view your products and services. You will know whether your brand comes as a need or as a privilege. It will even help you design your product names, brochures, and websites that suit their expectation. Identifying your audience's age group will allow you to choose the kind of vocabulary you can use in your marketing campaigns.
2. Growth Of Your Business
Market research lets you consider your clients' needs, find more sales opportunities, plan a perfect marketing strategy, reduce losses, and keep track of the competition. It can your company identify your goals by following emerging patterns. You can also take the opportunity to reach out to your target audience.
Identifying issues and problems before they happen is crucial if you intend to grow your business. Efficient market research will not only help you predict some of the pitfalls you might encounter,but it will also save you a lot of money. Your promotion campaigns should appeal to your target audience, and your brand voice should sound fit to your desired customer. However, if it is not the case, it will hinder your business from growing, and you will be in trouble.
3. Decrease Business Risks
According to statistics, many companies have succumbed and have not survived the fifth year of operation. To avoid this and ensure that your company lasts longer, you must continuously supply revenue and clients flowing in your business. To execute this, you need market research in your industry. The daily market analysis would be the way to check in with your new clients and future customers.
Before you even start your business, you can try new designs and products. Before you go all-in on a radical shift for your company, you can try it on a smaller group in your audience to see if the change is welcome. Check or question them if they are more likely to purchase a new design vs. an alternate new design or an outdated design. Doing this as part of your market research will decrease business risk and help you calculate success in the long run.
4. Find Insights On Problematic Areas
When the most popular product has a significant decline in revenue over three straight months, you need to work out how to repair it before it destroys your profits. Check with your most loyal audience regarding the product and identify where the problem lies. It could be anything from a slight drop in your product quality to a bug in your online store. You're never going to know until you ask through market research.
5. Identify Where To Advertise
One of the challenges encountered by small business owners is a minimal budget. Your marketing budget should be tailored to your audience so it can give you the best possible returns. Your market research will help ensure that you hit the right audience on your chosen marketing platforms.
6. Helps With Decision Making
The need for your marketing analysis's value also emerges when you need to make difficult business decisions. Instead of making predetermined requirements for choices you make as a company owner, you can go back to your market analysis survey. Based on this report, you could come up with decisions that could lead to more customers.You can also meet more customers who are willing to buy from you as you identify them in your research results. It will also ensure that your company will be relevant and satisfy the needs of your audience.
Final Thoughts
The business that learns more about its future clients, value proposition, and market placement will continue to win more. If you can beat the competition, figure out your clients' needs and try to satisfy those needs through market research, you have a greater chance of standing out in your chosen business industry.