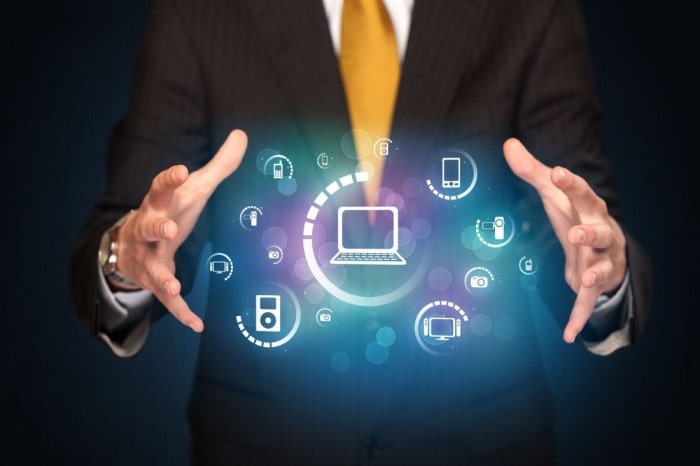 You already know what inbound marketing can do to help you push your sales up, and that is why you are doing all you can to get it off the ground. If you are struggling with your inbound marketing, it means that there are several things that you are not doing right. Most of the time, frustration kicks in when you don't know how to implement your inbound marketing. It is one thing to understand that blogs will improve your online business, and it's another thing to know how to write a blog, and that is where the problem lies. In this guide, we are going to look at the best WordPress inbound marketing strategy that you should put in place to make it useful.
Creating Results-Oriented Inbound Marketing Strategy
Start with a Blueprint
Take construction work; for example, before laying the foundation, a great deal of time is spent on the table where sketches are drawn, which help to establish the perfect way to put up that building. Here, strategic decisions are made to develop the drawing into a complete blueprint. What follows is that the authorities have to approve the blueprint. The moment everyone is satisfied, the green light is given to commence with the construction work. The same applies to come up with a perfect inbound marketing strategy. The majority of beginners get it wrong by thinking that they can implement an inbound marketing strategy by simply starting a blog or writing an eBook. Getting down to writing a blog without planning won't hold water in the long run.
Build the Foundation
Just like building a house, you need to lay down a strong foundation before the house starts to come up. Failure to have a strong foundation means that the house is doomed from the word to go. In inbound marketing, what makes a strong foundation is organic traffic. The cornerstone of an effective inbound marketing strategy is Search Engine Optimization (SEO). To help you with this, you first need to research to understand what terms and phrases visitors use when they search for product or services similar to what you are offering. Google Analytics can help you with that. When you have done that, and you are satisfied that you have your targeted keywords, use them on every post, article, and then webpage that you are going to create in your blog.
Build the Structure
The next step is creating an external structure, just like building a house. What makes the external structure while constructing a house, are the walls and floors. These help to hold the entire structure together and make it last for many years if correctly built. When it comes to your inbound marketing, your marketing assets are what make the structure. These include your eBooks, premium articles, white papers, slide decks, webinars, and any other content. They consist of elements that convert visitors into leads and is what the entire marketing strategy is built on.
Protecting Valuables by Building a Roof
Since you will be sharing a lot of information online, protecting it is important lest someone tries to use it without your permission. You can do this by ensuring that all your site materials have clear copyright notices. It is also important to include your logo and contact information on everything that you publish online. Even if you are giving any material for free, branding should be included to ensure that every piece of content you have produced is protected. This is the roof in your inbound marketing. It is also important to double-check for accuracy when you create hyperlinks or contextual links within your articles. Don't forget to add Clear Call to Action (CTA) on every piece of content. For articles with links to external sites, it is advisable to open them in a new window to avoid losing your prospects.
Establish Credibility and Trust (Add the Windows)
Don't try to be cute with sugar-coated sales-oriented language as this will make you sound and look like scum. It is always good to be honest and transparent by letting your visitors and readers see your true colors through your presentation. To win them over – honestly – simply build a strong case that has facts to back it up. Generate your content just like you are writing to a trusted friend. Readers want to know the real you to become interested in your work. Any knowledgeable reader can notice a phony from a mile away and will try as much as possible to stay away. Always stay true by presenting a clear CTA.
Brand Yourself by Adding Character (The Front Yard) 
The entire marketing campaign won't be complete if you fail to brand yourself. Just like you would want to create your front yard in a certain distinctive way to help your visitors to identify you, you also need to establish your brand by creating a look that allows your readers to immediately recognize your company, product, or service from a mile away. One thing about an established brand is that it never fades away and will definitely pay off years after. Your brand should relate directly to what you are offering. This also makes it easier for new visitors or clients to know what your company is all about.
Conclusion 
Inbound marketing, just like anything else in business, requires proper planning to make it work. You can't expect to yield any tangible fruits if you don't spend time devising the right strategy. Just like constructing a building, all you need to ensure that everything is put in place to serve their purpose. Failure to do that, everything will come crumbling down, and you won't meet your business set goals.
Author Bio:
Naman Modi is a Professional Blogger, SEO Expert & Guest blogger at NamanModi.com, He is an Award Winning Freelancer & Web Entrepreneur helping new entrepreneur's launches their first successful online business.