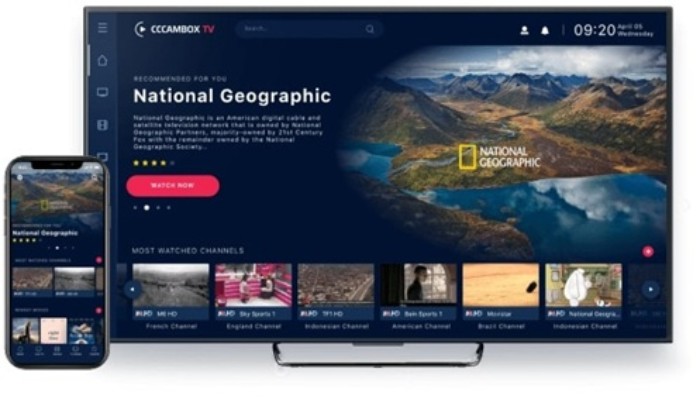 You know there is a good chance that you've been using IPTV server for a few years now and still don't know what that is. It is great to witness that you actually had an easy and good experience watching your favorite shows with the IPTV server in your home. Let's start with some information:
IPTV is any television connection that works with your internet. Earlier when people used to pay advance for cable connections, they forgot how to make a choice in what you wish to watch but now since IPTV came into reality, everyone is head over heels in love with the change. You get all rights to watch your favorite movie whenever you feel like if you have an IPTV connection at your home. It is easy to get, easy to control and weather or time doesn't really affect any of your moods. Its 3 a.m. and you wish to watch your favorite horror show? Well, don't worry when you have IPTV subscription with you.
To manage the subscription with your customization is really fun when you are a TV addict. See how you can make your IPTV subscription experience an amazing one.
Here are 10 Tricks about IPTV Server You Wish You Knew Before:
Avoid Buffering
In case you are facing buffers and obstacles during the running show, then 30mbit is the minimum internet speed recommended by the professionals. No one likes to get interrupted while they are watching their favorite show that makes these hacks and tricks important for you. When getting a lot of buffer, try closing all the other connected devices as they also catch some internet speed and keeps it engaged that slows the speed. 
Placing Router
You can connect via TP- cable from router to your device directly. It improves your IPTV server experience from all directions and areas. 
Role of Router
Did you know that router plays quite a big role in your IPTV server connections and smooth running? It is suggested that you should get a new router after some time. It acts like any other machine that gets slower with use and time. we usually invest our money in internet provider replacement but what actually needs our attention is the router. Also, ISP provides routers to the users which is not exactly the type of quality you would consider using. Consult some professionals before investing in a new router. 
Parts Replacement
Everything that connects and concerns the working of your IPTV server needs to be changed with time. Like machines show wear and tear after some time and use, the connection leads also need to be renewed. You should always try to get the latest FW on your router. This enhances your experience. 
ISP Box and Router Connection
Try connecting your ISP box and router through a bridge that stays consistent. In case you are unable to form a bridge in between, then you can put the router IP in DMZ on ISP box. This might help you get an easy view and better experience. 
Google DNS
You can use Google DNS 8.8.8.8 and 8.8.4.4 for a better IPTV server experience. Access the perfect connection and display, use static IP or insert DNS in your router on your device or for all your devices. 
Get Rid of Hindrances
If you come across excess stoppages and hinderances while watching your favorite show, you can either waste your time waiting for it to resume soon or you can simply pull the video back for 30 seconds or a minute. This will give some time to the video to resume and wouldn't waste your time. 
The Role of Wi-Fi
With the help of android app Wi-Fi analyzer, make sure that the Wi-Fi channel of the router is not disturbing any other router. You should not connect to the Wi-Fi connection while using the IPTV server because it can overlap other router addresses and bring in halt in the process.
Selecting the Best IPTV Server
When you decide to get an IPTV server for your family, then hiring the one with all perfect reviews isn't a solution. Chances are that they have made their own reviews to impress the customers. Always look for the reviews that are mix of both because there are 90% chance of them being true.
Assure the Class of Network
You should check the class of the network cables you are using. Since, all cables are different for different links for example 10, 100 and 1gb links have different cables.
If you are planning to get an IPTV server for your family, then make sure that you go through some important information that you can relate to while finding the best IPTV server. Consulting with your mates and the people who already are using an IPTV server. They can tell you what all drawbacks a subscription brings along and what all benefits you get while installing a well-known IPTV server in your home.
When you finally get to install an IPTV server at your home for an amazing experience, all you need to do is take care of all the connections and routers so as to promote health of the IPTV server. You can maintain its long life without any obstacles and problems if you keep proper check on its parts and the connections it has. From replacing the router after some time to keeping a check on its connections, there are many things that can be done to make sure that the IPTV server you installed with so much positivity, remains the same for some time. Contact the professionals for some suggestions and do as they say.