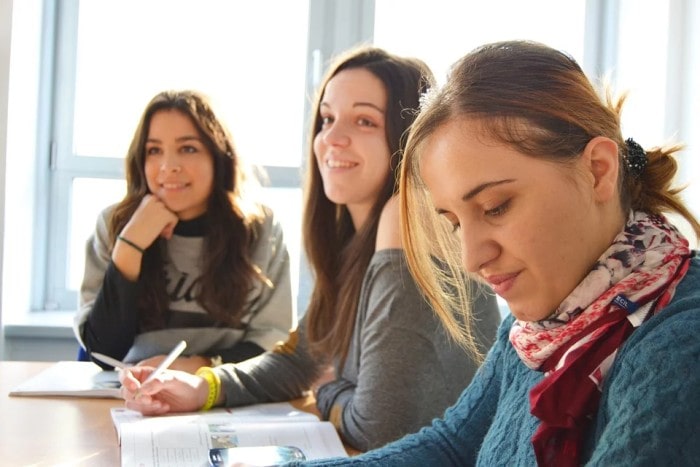 London is highly popular among international students who are planning to study any foreign language. The most popular among the lot is English, as many find it easier to study the language living among natives. Being fluent is an achievable target in this dynamic capital that pulls in folks from all parts of the world.
It also remains a great destination to study other languages such as French or Spanish. Being a global hub of culture and business, this place is home to art and tradition of various kinds. Many foreign nationals speak different languages and express themselves through creative outlets like theatre or poetry here. This makes learning more fun in this city. Some selected reason why London has numerous language schools are:
Wide range of courses 
London has a huge range of courses that suit varied types of learning and is specific to different age groups as well. You can learn conversational English, French or any other language out of interest, and you can learn the same to propel your career by going for an advanced course. There are multiple ways to choose a language school in London.
You can also master a language for educational purposes and get ample amount of exposure. As various folks from around the world reside or study in London, you can learn better in this diverse environment.
Great opportunities 
Another reason why you will find many language schools in London is because of the numerous opportunities the place provides. Post completion of the course you can put it in good use as the place has many entrepreneurial offices. The city hosts various networking events that are a perfect platform for making contacts.
The global city is a booming world economic centre which means you have high chances to land a good job in this place. Learning a new language in London can be beneficial as you won't have to look elsewhere for opulent job openings.
Home to artists
There could be no better place to study language than one which has been the home of great scholars, writers and poets. Artist like William Shakespeare and Lord Byron have a connection with the country and one can see their work still being revered in London.
Countless theatre acts, poetry sessions and street plays are a regular theme of this city which makes it a fabulous place to study any creative skill. You can also use your newly acquired talents to watch such shows or even participate in them. There could not be a more excitable way to learn a new language.
Multicultural environment
Lastly, you will never feel like an outsider in the multicultural London that welcomes people of every nationality, gender and diversity. Many different communities are thriving within the city giving it an altogether different atmosphere. Therefore, many language schools have opened here giving people a comfortable option to study and practise their learning.
Studying in London is a very excitable option as it allows one to experience a lively and thriving ambience with plenty of opportunities to give their career the right direction.