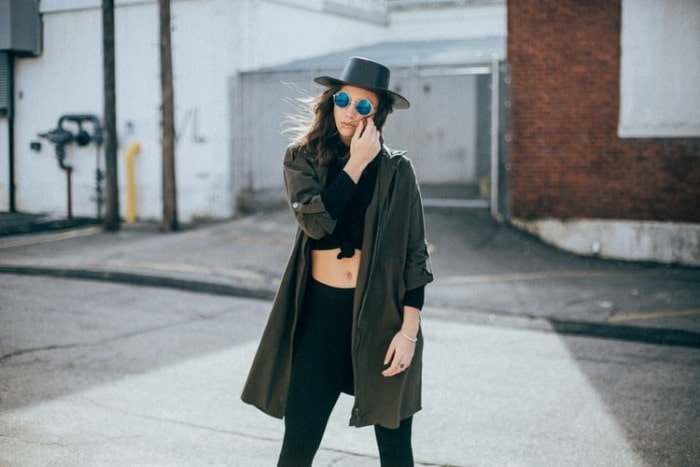 Calling 2020 as 'The year of awakening' would justify all the incidents happening all year round. The consumers have awakened now more than ever towards the trend of ethical transparency and environmental responsibility, which they expect from fashionable brands- no matter BIG or SMALL!
The explosion of "organic cotton clothing" has brought a new wave in 2020, followed by "second hand clothing". It came with the big realization to take steps for rejecting the use of plastics.
Here are some key fashion trends to follow, which are here to stay and dominate the industry for the next decade:
2020 Waived a Goodbye to fur Industry
The trend of wearing fur is gone for good! The appearance of fur could be seen in movies or editorials, but no more fashion show runways. Even the leading retailers in the fashion industry, such as Armani & Gucci, aren't turning tables sooner or later. The planet has already survived years of devastation, cruelty, and chemical pollution and isn't ready for more to come!
Trending Denim Jackets are here to stay.
The fashion spectrum is swaying since the last decade with exclusive designs in denim jackets, and it's time – to dig in your favorite look! Once you pair it with almost anything, be it trousers or even skirts, you will fall in love with versatility in it. Now is the time to get the casual look and stay comfy yet trendy. Pair it up with a white lower, blacktop, floral dress, or even classic blue denim jeans, and the day is yours to shine. Get hands on modern fits in the casual or party look and slay it with organic clothing indigo denims- a perfect way to step out.
Let your style statement be louder with – Boss Pants.
Remember the era of 20's when Katherine Hepburn slew the look in trousers. The pants with a loose fit, huge pockets, and even pleats are now back with a "Bang". The love for trouser Boss pants is trending, even more than tight waist jeans. Yes, these are going to be your work pants, and it has a big YES for a short chic top or even cardigan. The drape of organic cotton clothing, bamboo, and hemp clothing is already making magazine headlines.
Floral Prints in everything and everywhere!
What could be more feminine and beautiful than floral prints in different color patterns! You are going to love the other variety of colors that these prints can add to your complete outfit. While lightening your mood, even draping a floral print scarf can give you a subtle style statement. Get your hands on an ethnic and long printed dress, and you're all set to bloom in organic clothing fabric.
Reformation with Loose Blazers
We cannot thank the era of 80s enough for giving us the loose and oversized blazers. One mere addition of denim or organic clothing blazer is all you want to go with your floor-length dress, boss pants, or even jeans. Explore the unique ways in which you can style up this one fashion industry staple. The sexiest part about loose blazers is that it has the perfect mix of cuts with long sleeves to bring you "OOMPH "factor. Now'd be a great time to go for a vintage look in loose blazers and pick one size larger to your regular one.
Long length Denim Skirts
You can watch women of all ages wearing midi denim skirts, and aren't they all an inspiration today? The collections on long length denims are flourishing in the industry today! Once you pair it with a brown waist belt and white tucked in blouse, there's nothing stopping you from being "Center of Attraction". What comes along with it is comfort and versatility in every season.
The outlook would be complete with high length boots for bringing out the bold fashion statement. Since ethnic skirts are the town's talk today, it's sustainable to get hands on organic clothing collection in Denim skirts.
Large size bags
Bags are no more essentials but necessary style statements. While you love to stuff it with essential items and necessities, remember that this one style statement says a lot- be it in interviews, parties, date, or even award night! Pack up everything related to gym, travel, and work essentials in classy designs of large size bags. Gone are the days when mini bags were a trend, as people have now woken up to the harsh truth of fashion equals comfort and practicality. Today's online market is full of large size bags, Tote, and backpacks that can carry your laptop, makeup, document file, and even wallet- to name a few!
The Bottom Line: Fabric Innovation is making style statements!
The world has suffered enough in the name of fashion. This is the right time to understand the severe damage created by plastic binge, wrappers, and other clothing materials on our coastlines, animals, soil, air and the list is endless. Now the industry has taken a back towards it and is uplifting organic cotton clothing trends, initiatives to turn rubbish into profit, and substitutes to fur and nylon material. The footprints of organic clothing are here to stay for years! While looking at material alternatives, now people are improvising more than ever. When it comes to styling up their wardrobes, they have left no stones unturned by infusing creativity with resourcefulness.
Author Bio
For nearly 5 years, Jhon Muller has been appearing on fashion shows all across the world. He is well known for starring in Fashion Tips Blogging and Live shows. His academy for fashion aspiring fashion designers is already the talk of the town. Stay updated with him for innovative designs in organic clothing wear.