People call it weather of sweater but it is winter of fashion jackets and coats. Mastering the art of buying the perfect coat for you in the chilling winters is the battle that you have to deal with! Do you think your old coats and jackets need a replacement this chilly season? Subsequently, you have to go on a shopping spree. Various types of layers should be there in your wardrobe such as-teddy coats, light-weight coats, and faux & fur coats etc.
You need search for that right coat to keep you cosy and stylish, after all, this much of the efforts are mandatory to be a queen of the street style fashion. But before we talk the must haves, don't you think it will be great if we provide you with a guide to get the top-notch quality? So, here are some tips to never go wrong with Trendy Women's Winter Jackets–
Look for Quality- Never ever take class lightly and always check for the labels, where the real description of the material used is written. While buying a winter cloth, whose label says it has wool then chances are there it might just 20 per cent of the yarn and rest nylon. If you are spending significant bucks, then it is mandated to never leave any stone unturned regarding the worth of the product.
Know How to Layer
It is not necessary to say that you will layer it up while carrying that voguish coat. The most disappointing case in this regard is when you cannot get enough room adjusting those clothes underneath. Layering it up will let you wear those summery dresses and skirts and allow you to get the cosiness of the coat along.
Style as Your Body Type
Come on! You cannot wear a short jacket just because it is trendy, that needs to be right for you to flaunt. When you have multiple options to choose that best piece for your body type such as knee-length, hooded or double-breasted and so on, then why select inappropriate ones! Make sure you get such a stylish piece that will give you a sophisticated and sort out look.
The Trend Won't Provide You With Warmth
Being trendy will not treat you if catch a cold by wearing a lightweight coat in the chilling winter weather. When it's below zero, then fashion can't see how much chilly your body is feeling. So, make sure never ignore the cosy factor while selecting a coat for you. Get the insanely warm Fashion Coats and Jackets for Women from a reliable store that will give you exact clothing to fulfil your requirement.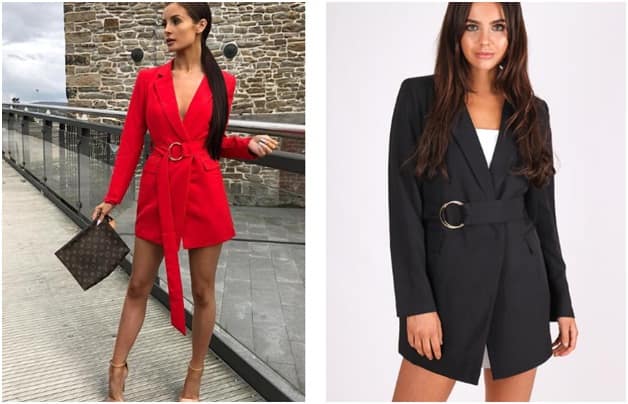 Once you will follow the above-given tips, we are sure you get your favorable jacket or coat to look classy. Now, let's have a look on top trending ones-
Go White for the Wintery Feel
Winters are so calm and peaceful, and the same feeling you get with white colour. So, why not to combine them together for ultimate perceive? Breathe into a new life with a brand new white fur coat in 2019. For the sake of accessorising go for the nice woollen cap and enjoy endlessly!
Try Wearing Pastel Shades
Pastel shades give you all the feminism in your look that you need. These tones let you create a fresh and sophisticated attire, to make people go mad for you on the dates as well in the corporate meetings. Don't forget to wear a gorgeous watch and ankle boots in the classy colour to accomplish the look.
The Eye-Catchy Animal Prints
Seriously, if you haven't flaunted an animal printed woman's trendy coat, then you ought to get one right away. You can simply wear a turtleneck Tee with your regular jeans and flat loafers, Viola! You are all set for the get together at the brunch.
Puffers Jackets Are a Huge Trend
The most stylish and unique fashion sense can be attained with the puffer jackets or velvety ones as well. This will allow you to get the entire warm from inside and reveal your cool personality from the exterior. Just wear legging under it with walking loafers or sporty shoes for active wear look.
Ever-Trending Leather Jacket
Did you think your leather jacket and blue jeans won't be in vogue anymore? Then you were profoundly mistaken, as you need to carry this casual attire simply anywhere to acquire modish appearance. Wear this on the day out with friends or family or even for a shopping spree, you will grab all chances of getting compliments.
We hope this guide will give you some excellent ideas to bring out your inner fashion freak. And, on the combined basis, you can create some really cool outfits match to attain that chic look!