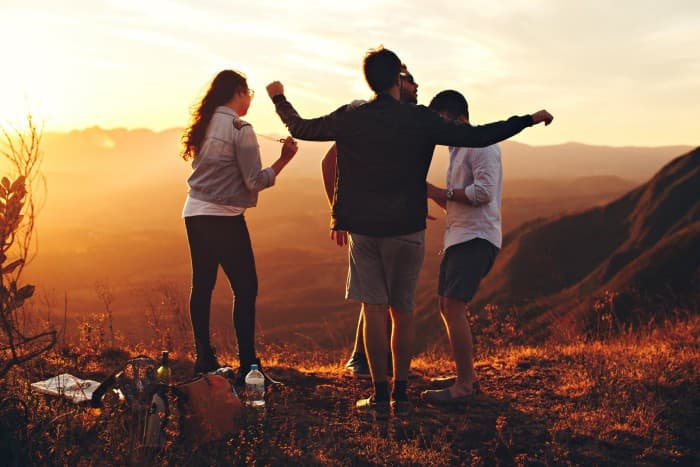 For centuries conservatories have been a highly popular home extension across the globe. Originating in the United Kingdom in the 16th century, conservatories were originally used to grow exotic plants and citrus fruits that were imported from warmer regions in the Mediterranean. Since then, conservatories have evolved to become a highly popular additional home living space and are used for leisure purposes more commonly than for gardening, although, gardening in conservatories is still popular and conservatories are still used for this purpose to this day. Incredibly, in the last EFUS questions for homeowners, it was recorded that approximately 18% of homes in the United Kingdom have a conservatory! This figure evidently proves that the United Kingdom cannot get enough of conservatories and their incredible benefits such as additional living space, availability for creative design, increase in your property value, and many more! Despite the many benefits of owning a conservatory, there are still some negatives, like with anything. Thankfully, there is a little-know lifehack that can resolve any negatives of conservatories. With a little money investment, this lifehack is available to any conservatory owner!
What is a lifehack?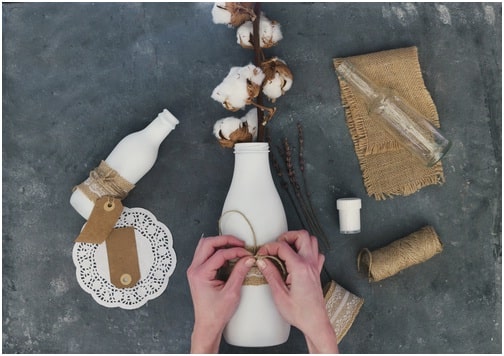 If you have used social media with video sharing regularly over the past decade, you're going to be familiar with lifehacks. For those who haven't ever encountered a lifehack video or haven't been informed about a lifehack, a lifehack is a term used for any tricks, shortcuts, skills, products, or novelty methods that increase productivity or efficiency in all walks of life. If you've seen any lifehack videos before, you'll know that some are highly impressive, but subsequently, some are also rather pointless, time-consuming, complicated, and even stupid. The lifehack for conservatories in our opinion is slightly time-consuming and may need some financial investment, however, despite this, the benefits are entirely worth it and will last a lifetime providing minor maintenance and use of your conservatory.
What are the negatives of Conservatories?
As previously mentioned, there are still negatives of conservatories. One of the most significant negatives is temperature regulation. Conservatories are mainly constructed with glass with a brick base. This provides the conservatory with a minor amount of insulation as the glass used is usually double glazed, meaning a layer of insulating gas is used between the two panes of glass. Despite this, the conservatory temperature can still be irregulated. Many conservatory owners struggle to stay warm in their conservatories in the winter and struggle to stay cool in their conservatories during the summer, meaning the use of the conservatory is only available when the weather is suitable. When purchasing a conservatory, you would ideally wish for all-year-round use. With this lifehack, all year round use is entirely possible.
Besides the temperature negatives of conservatories, people also believe that they do not have enough privacy in their conservatory, especially as the roof is made from glass. Without making the lifehack obvious, it will provide you with more privacy. Other negative include limited decoration options, too much lighting, or noise pollution entering your home too easily. This lifehack will resolve all of these apparent issues, making your conservatory a more relaxing and enjoyable environment within your household. The whole purpose for having a conservatory is for leisure purposes is to enjoy it to the full and be able to relax in the extension as much as possible, so why not give this life hack a go?
So, what is this lifehack?
You may or may have not guessed it, but the lifehack for conservatories is to upgrade the current double-glazed or polycarbonate roof to a solid tiled conservatory roof. By upgrading your existing conservatory roof, you can combat all of the previously mentioned negatives of owning a conservatory, and ensure the use of your conservatory throughout the year. Solid conservatory roofs can practically convert your conservatory to an extension, with an interior and exterior appearance of an extension. This is an additional benefit, and also tackles the negative of limitation to creative design. On the interior, your conservatory ceiling will appear as the ceiling of a regular room, which creates the internal appearance of an additional room alternatively to a conservatory; this allows you to be more creative with the design and also allows you to have more privacy in your conservatory, which is important to many.
The most important negative that it tackles is the poor temperature regulation in standard conservatories, especially those with existing polycarbonate roofs instead of double-glazed conservatory roofs. TIled conservatory roofs contain layers of insulation, just like your regular roof, therefore, this keeps your conservatory at a constant regulated temperature during both the summer and the winter. With a tiled conservatory roof, you can put in the past hesitating about using your conservatory due to the weather, and relax in your additional living space as and when you choose.
Tiled conservatory roofs also blog noise pollution with its insulating properties and also blocks bright light from entering your conservatory. Although bright, natural light is a negative to some conservatory owners, to many conservatory owners, natural lighting in the conservatory is a positive. The conservatory lifehack is entirely possible to be constructed without blocking too much natural lighting. Skylights can be installed on to the tiled conservatory roof, allowing natural lighting to enter your home during the day.
Conservatory Roof Telford
Guardian Roofs Midlands offer tiled conservatory roof installation across Telford and the entirety of the midlands. If you are looking to upgrade your conservatory for all-year-round usage, then get in touch with Guardian Roofs Midlands today for a brand new Conservatory Roof in Telford. By informing us the specifications of your existing conservatory, Guardian Rood's Midlands can arrange installation as soon as possible. This blog was written by AL, who is the content writer for Guardian Roof's Midlands. AL has a passion for the growth of businesses and inspiring people with his content.