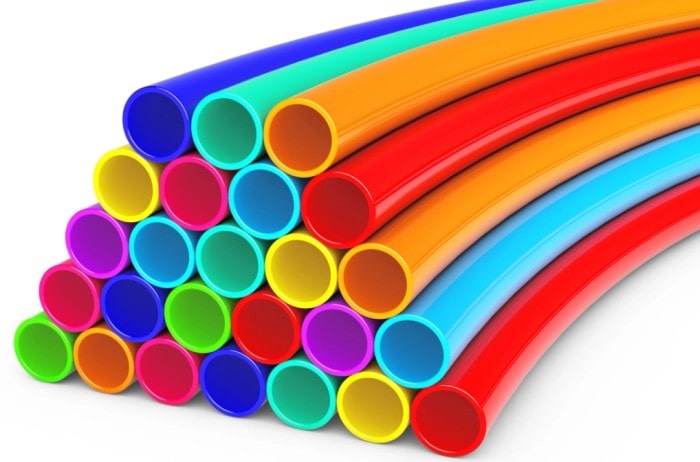 Amongst the various uses of plastic, tubes made of plastic are extensively used in directing the flow of fluid. There are different types of plastic tubing available in the market. Their variety depends on the material that goes in the making as well as the demands. This blog highlights the details of the same and also covers the key uses.
Key uses of plastic tubes:
There are multiple applications of plastic tubes, being light in weight, these tubes are used for directing the flow of liquid and gases in the hydraulic, medical and pneumatic processes. These tubes are highly flexible, and they are also available in rigid form. So, based on your requirement you can choose the right type of tube.
Materials of plastic tubing:
The material of the plastic tubing plays an important role in defining its usability and functionality. The properties of the tubing will vary based on the type of material. Here are some of the common types of
EVA (Ethyl Vinyl Acetate)
It is a high-impact plastic that offers great strength.
It offers resistance to grease
Works well even at a lower temperature
A good substitute for vinyl tubing used in surgical and pharmaceutical applications.
Fluoro polymers-
This is one of the most widely used plastics.
It can with stand a wide range of temperature variation that ranges between -200 to 500°F.
Also, this material is resistant to chemical and solvents.
It is corrosion resistant
Polytetrafluoroethylene (PTFE)
It is a kind of fluoro polymer which is also known as Teflon®.
It can sustain its structure.
It easily sustains its structure.
It has a high coefficient of friction.S
Because of its dielectric property, we can use this for electrical heating and insulation application.
Polyvinylidene fluoride (PVDF)
This is a cheaper option for plastic tubing as compared to fluoro polymer types.
It is wear-resistant and chemical-resistant.
This is an industrial grade material and suitable for making plastic tubing of different types.
Polyethylene (PE)
This is a lightweight material.
It finds application in creating plastic tubing in chemical processing, laboratory, and food and beverage.
It is inert to chemical reactions.
This is not an expensive option.
It is a highly versatile material as compared to the other options.
Polypropylene (PP)
This is the lightest thermoplastic.
It is resistant to chemicals and offers good dimensional stability.
It is a low-cost substitute for fluoro polymer tubing.
PVC (polyvinyl chloride)
It is a popular material that offers a broad range of properties, making it useful for a wide number of applications.
It is chemical resistant and can easily bear abrasion.
It is wear-resistant.
It is good for making wires.
This material is useful in making water lines, chemicals, food and beverage, protective covering and insulation sleeve.
Performance specifications
The usability of plastic tubing is defined by some of the key specifications which are listed below:
Pressure rating-This is the minimum or maximum pressure that the tube can withstand. It is measured in psi or pounds square inch.
Maximum vacuum- Here the maximum vacuum pressure that is created in the tube. It is measured in inches or millimetres of mercury.
Minimum bend radius– The radius is the acceptable amount of deformation the tubing cross-section can undergo.
Temperature range- It defines the range of ambient temperature that the tubing can bear.
Finishing- The finishing of the tube defines its final appearance. You can find plastic tubes which are see-through or you can say absolutely transparent. It is good for handling liquid flow. The next is opaque plastic tubes which have a solid colour finishing. You can also opt for translucent tubing that allows the light to pass through it so that the liquid is partially visible. And multi-coloured tubing is used for decorative purposes or for indicating the pipes.
This basic information guide on plastic tubing will be helpful to make the right choice. Make sure that you choose the right quality and type of pipe for your requirement, such that it lasts longer and also suffices your purpose of use.