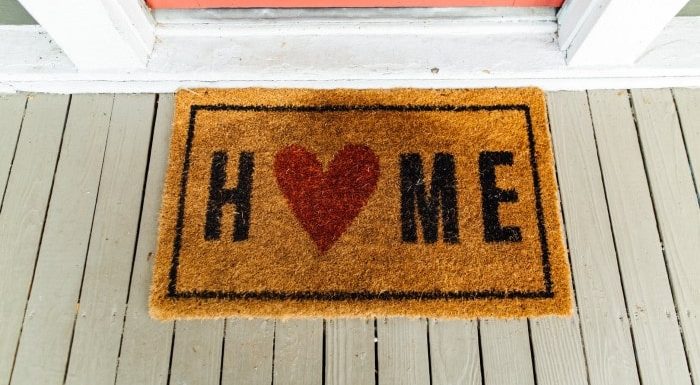 Nowadays, it feels like everyone is getting the itch to tackle a little home remodeling. It seems that after spending so much time at home in recent years (thanks, Covid), people are wanting to spruce up their spaces. After such a crazy time, revamping your home and falling in love with it all over again might be the perfect pick-me-up. However, with the cost of goods and labor higher than ever, a home remodel today can be a costly undertaking.
Fortunately, you don't have to break the bank to upgrade your home and give it a modern makeover. Inexpensive adjustments, small improvements, and DIY projects can be just as effective in elevating your space as a major renovation. All it really takes is a little creativity, patience, and ingenuity.
Not sure where to start? Here are 6 ideas to give your home the modern makeover of your dreams without hurting your pocket:
1. Convert your home into a smart home.
You don't have to be a tech expert or splurge on cutting-edge gadgets to convert your existing home into a smart home. Best of all, you don't have to update everything all at once. A few relatively inexpensive products bought and installed over time can deliver the same modern conveniences of a high-ticket smart home. Not to mention, it can save you money by giving you better control over how your electronics are being used. All you need is solid wifi.
2. A fresh coat of paint can do wonders.
Adding a fresh coat of paint is one of the easiest, low-cost ways to refresh your spaces. Give drab, washed-out walls a face-lift by giving them a new splash of color or funky wallpaper. Get creative with an accent wall to give your space a unique, new focal point. Don't just limit your imagination to walls either — you can also use paint or wallpapers to give your doors, kitchen cabinets, and furniture a makeover, too. So stock up on some of your favorite colors and let your paintbrush be your guide.
3. Get thrifty.
Want to update some of the bigger pieces in your home without spending big? Consider purchasing second-hand items. Not only can you score some killer deals on otherwise expensive things (like furniture and art), but you're likely to find one-of-a-kind pieces that add character to your home. Whether you're shopping for a couch, bathroom vanity, dining set, or just browsing — don't be afraid to venture to thrift stores, antique shops, flea markets, and garage sales to snag some cool, new finds to elevate your spaces.
4. Cleanliness is always in style.
No matter how much money you spend on upgrades, a messy, cluttered room will never look inviting. One of the most budget-friendly ways to revamp your home is by giving it a good, deep clean. When was the last time you scrubbed down your walls or deep-cleaned your carpets? Take time to remove stains from surfaces, clean the nooks and crannies you usually oversee, and organize all of your clutter. A little organization and some elbow grease can go a long way in making your house look and feel brand new.
5. Let there be light.
One of the quickest ways to transform a space is by swapping out the lighting. The right lighting sets the tone in a room — it can be warm and welcoming or cold and uninviting. Put thought into what kind of ambiance you want your space to have and replace your lightbulbs accordingly. For example, you may want a brightly lit home office or laundry room, or maybe a romantic, low-lit master bedroom. Replacing your bulbs is fairly inexpensive and modern-day options, like LEDs, help conserve energy, resulting in cost savings down the line.
6. Replace dated fixtures.
For just under a few hundred dollars, you could elevate almost any room in your house simply by updating your fixtures. While some fixtures can run you several thousands of dollars, the internet is full of budget-friendly options that look just as lux. In an instant, you can give a dull, outdated bathroom a modern facelift simply by replacing old faucets, handles, and towel rings. These small, inexpensive replacements, like new doorknobs, light fixtures, cabinet pulls, and more can make just as big an impact as an extensive remodel.
If life in lockdown has made you feel like your space needs a total refresh, find comfort in knowing you can achieve the modern makeover your home deserves — without breaking your budget. Small, easy, and cost-friendly improvements can transform your home and make it feel like a brand new, modern house. No need to spend thousands on costly renovations that turn your living space into a hard-hat area for months on end. Happy revamping!