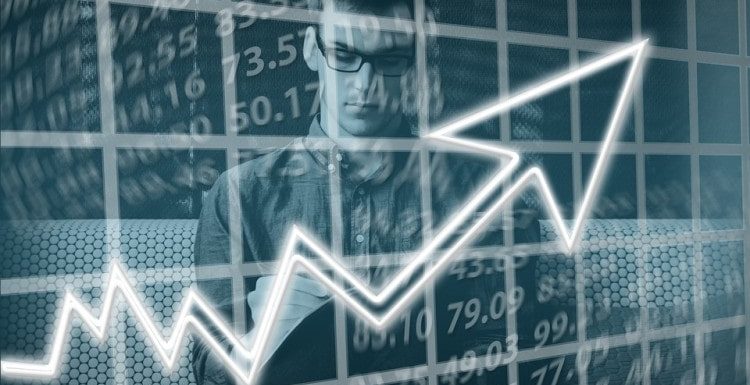 Managing small businesses is definitely not an easy task. There are so many responsibilities in your hands as a business owner and you have to be a pro at multitasking. On top of all of that, managing finances takes a lot of time energy and effort, up to 61% of small business owners claim to struggle with handling steady and consistent cash flow. 
Even if your services and products are of the highest quality, if you don't know how to handle your small business finance management, it's going to be really challenging for you to build a profitable business. 
The following 5 tips will show you how to manage your small business finances smoothly while also working on the future of your company. 
Create a budget and stick to it
First and foremost you have to plan and organize your budget. Doing this one step alone can already help you improve your financial management skills. Try to create a budget plan and stick to it. A successfully built budget will help you forecast your company's revenues as well as identify and generate future unnecessary expenses. 
You can start by creating an operating business budget that showcases the projected revenues for the financial year.  While this is just a high-level summary, it contains every essential detail about your company's variable costs, fixed costs, and operating expenses. 
The operating budget is like a tool that lets you know whether your expenses are being handled as per plan. After you set up a budget, try to focus on your cash flow budget and keep track of money that is coming in. This will provide you with valuable insight into your company's liquidity position.
Get a corporate card for your business
You probably already have a private credit card where you handle your personal finances. However, you now have to open a separate bank account for your business. For handling your business finances, you will need a corporate credit card. This card will help you solve so many hassles and troubles of digital spending for your business. The purpose of corporate credit cards is to increase your company's purchasing power. Simultaneously, they improve your cash conversion cycle by using short-term credit with zero cost (zero interest). 
When you're using corporate credit cards, you're also receiving a higher credit limit than you get with personal credit cards. This allows you to make all of the necessary business expenses and you won't be affecting personal liability in the process. 
In addition to helping small businesses handle their finances, corporate credit cards also make reporting and compliance a lot easier for small businesses that are in the process of growing and expanding. 
Prioritise business financial planning
Handling small business finances includes many things. There's accounting, budgeting, tax planning, risk management, and future forecasting. 
In order to manage your company's finances properly, you need to analyse your business's financial statements and accounting reports regularly. This is what gives you an insight into your overall business performance and cash flow. As a result, you will be able to set clear financial goals and choose whether to invest more money or start saving for retirement. 
Additionally, you want to avoid tax stress and getting fined if you mess up your taxes. This can easily be avoided if you stay on top of your financial management. With organised bookkeeping and records, there's no room for mistakes and slips. For this reason, understanding tax deductions and how to decrease your business' tax burden is crucial. 
As a small business owner, you may need some extra help at the beginning. Finding a reliable expert in your area to help you handle taxes and accounting for your company can take a lot of responsibilities off your hands and allow you to focus on other aspects of running a business. For instance, if your company is based in Australia, you can find a professional tax accountant in Sydney to help you out and sort out your bookkeeping for your company. You can learn a lot from them and work on your finance management based on the knowledge and experience you've gathered from working with experts in this field. 
Don't be afraid of loans
A lot of business owners are scared of taking business loans when they start their small businesses. They're scared of accidentally slipping into a debt trap if they start borrowing money. However, this is the furthest from the actual truth when it comes to how loans work.
If you learn how to handle loans correctly, these loans will help you handle unforeseen expenses. No matter how skilful you are when it comes to managing your company's finances, disruptions and volatility in the market can make it very difficult for your business to reach necessary capital requirements. 
The best part of taking loans for small businesses is that they come with easy eligibility and minimal documentation involved. As such, taking loans for small businesses has a very easy and simple application process. These types of loans are collateral-free and they are offered at a very competitive interest rate. You can choose to use these loans for different purposes depending on your business needs. You can use them to pay salaries, cover utility bills, and even buy inventory. 
Optimise your payroll process 
Lastly, though creating and maintaining a steady and consistent cash flow is important, you have to consider how to streamline your payroll process efficiently as well. 
You can start by choosing payroll software that will work well for your company and ensure that all the salaries are deposited into your employees' bank accounts efficiently and directly. With a direct deposit, you will be able to manage your cash flow more smoothly and eliminate having salaries deposited at different times for your employees. 
Conclusion
To sum up, handling small business finances is not easy, especially if you're new and inexperienced. So, in order to have your finances in control and stay on top of your other responsibilities try to cover these five aspects of small business financial management and you'll have nothing to worry about.