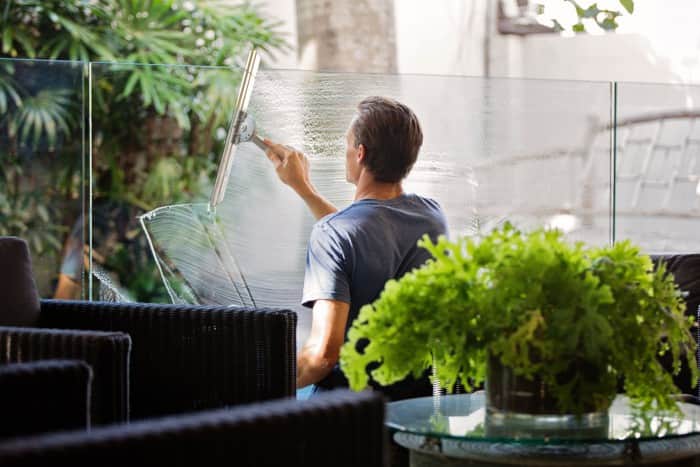 By the time spring swings around, a spring cleaning is usually high on the agenda – but why does it have to sound like such a chore? Couldn't they give it a more appealing nickname like "Spring Spritz" or something else with a little more pizzazz? Usually a spring clean is something that you have every intention of engaging in, however there never seems to be a suitable time and so you keep procrastinating and putting it off until tomorrow – and the day after, and the day after.
This guide will help you find the motivation to clean so that you can freshen up your home or apartment just in time for the spring and summer seasons. Declutter and transform your home into a minimalist haven.
Create a Playlist
Have you ever noticed how much more motivated you become when you are accompanied by good music? No ballads or sad songs though – download a playlist that makes you want to get up and move your body. Turn cleaning up youring room into a Latin music fiesta and dance around as you mop the floor. Who cares what the neighbors are thinking? In this way, a dull task like cleaning is made that little bit more bearable. In fact, music is actually proven to improve productivity.
Schedule it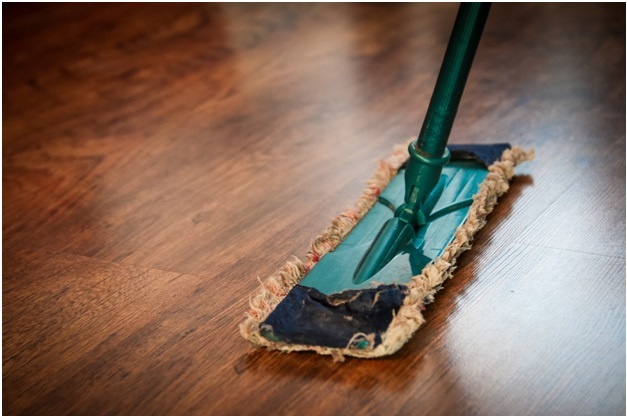 If you make a vague plan along the lines of "I'm going to clean and declutter the apartment sometime this spring" then guess what? You're never going to get around to cleaning or decluttering the place at all. On the other time if you commit to a particular day or period of time where you will concentrate on getting your apartment in order then you are more likely to follow through with your intentions and stop procrastinating. Write your intended cleaning day on your calendar and set a reminder for the occasion on your phone like an alarm so you can't ignore it. Besides, pen is permanent. Isn't it annoying when you write things on the calendar that never come to fruition? Don't clutter up every box of the month with "clean living room" circled, underlined and then crossed out multiple times.
Feel Inspired
Still feeling lazy about cleaning and revamping your home? Go ahead and buy that home decor magazine or browse on Pinterest for your dream home environment. Sure, maybe you don't have the same multimillion dollar budget to create the same phenomenal homes that you see in some of these places but a person can dream right? Seeing these impressive homes will have you feeling guilty and more motivated to do something about that pile of books you've had in the corner of your bedroom since last summer, or the chaotic state that is your dining room. You may even find some great ideas for new home renovation ideas on a budget or new methods of storage.
Bribe Yourself
If you have an end goal in mind then perhaps you will feel a little more motivated in committing to your cleaning escapades. For instance, maybe your closet is absolutely bursting at the seams with clothes that you don't wear anymore, but you'd love to buy a few new dresses ready for your upcoming summer vacation. Tell yourself that once you sell your old jewelry online, give those worn old sweaters to the homeless, and put those neglected items in storage for when they come back into season, you will buy yourself that new outfit with the money you made. Yay!
On the other hand, you could also consider having friends over and planning a fabulous party once you have your place looking pristine. With floors so clean that you could eat off then and new furnishings in fresh spring florals then it's sure to be a classy soiree.
Get Cute Cleaning Attire
Okay so you don't have to go all out, but isn't it slightly more unbearable when you feel completely bedraggled in your most unattractive sweatpants and hoodie with holes in? Get a cute apron and a feather duster (let's face it – who doesn't love an old fashion colourful fluffy duster?) And maybe even some bright pink rubber gloves. You could even don your workout gear so that your first thought when you catch a glimpse of yourself dusting isn't "oh gosh no!"
Don't overdo it
When it comes to spring cleaning, sometimes it's easy to do a complete 360 from being completely unmotivated, to being a dust murdering psycho in less than 24 hours. You may find yourself on a roll and not wanting to break until you are completed, but that is a sure fire way to burnout.  Try and break down what needs to be done into small manageable chunks and spread them out over a few days.
Treat it like a workout.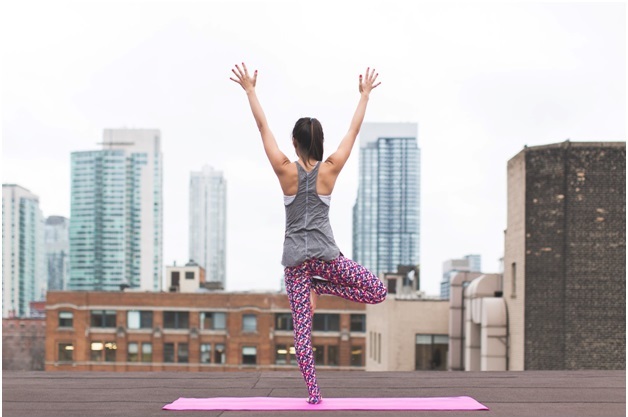 We've already mentioned that you could create an awesome playlist that has you dancing around the kitchen as you clean. Go one step further and monitor how much progress you make exercise-wise while you're engaging in your spring spruce-up. Consider downloading a pedometer app on your phone or investing in a fitbit or something similar so that you can see precisely how many steps you've taken, calories you've burned and therefore – how much you can afford to treat yourself in indulging in less than innocent eats. An intense cleaning sesh means you don't have to feel guilty about not going for that morning jog – which we all love to hear.