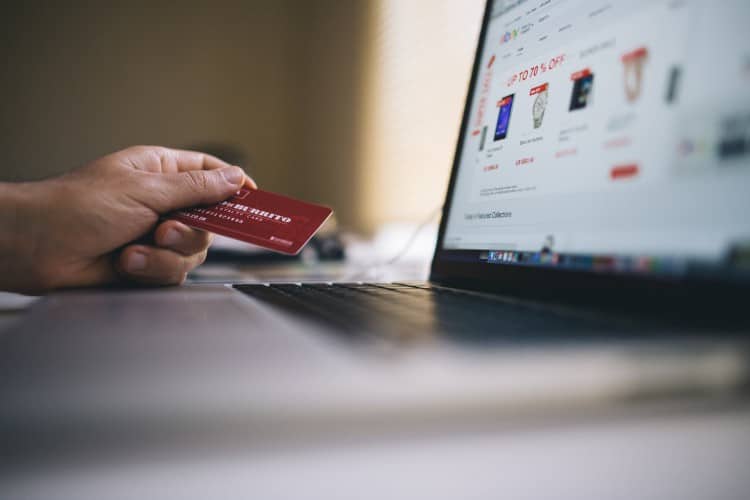 If you are in the field of ecommerce, you must have come across the statement "Ecommerce industry is growing rapidly." With the overall growth of ecommerce domain, your business must be growing too, but not with the speed you like. How do you know whether your sales are actively falling in, or lagging behind? During such times, a defined process towards improved buying cycle is a must. Especially, in such a competitive industry.
Statista predicts a global revenue growth of $4.88 trillion for the retail ecommerce market. While it seems like an uphill battle to survive, your store must be well-versed in the latest ecommerce trends. This blog explains the most popular eCommerce trends 2023. See how they can help your e-store to grow:
AR, VR, and eCommerce
"How would this Sofa Set look in my living room?" "Will this attire suit my style?" "Would this Specs frame look good on my face?" We often ponder upon such thoughts before deciding to buy. AR & VR apps create an immersive experience in such cases for customers. These technologies recognize the real-time dimensions from pictures. For example, an AR powered app lets your pull-out real-time dimensions of your living room. This way, you can manipulate the products within the image. Whether you want to remove or add the furniture, place a new carpet or try the side table with your bed.
With a Virtual Shopping experience, customers get a clear perspective of what they are buying. They can walk, explore, and discover items the way they would do in a real shop. Suppose, a customer wants to see specifications about a mobile from your virtual online store. Wearing a VR headset, they can look at the mobile phone along with the price right in front of them. This way, they can check out the minutest details about the device they're buying. They can even continue with the payment, or maybe keep the mobile in cart, and get back to virtual shop. Business giants like IKEA, ASOS, Lenskart, Sephora have adopted this trend and taken Virtual Reality to whole another level.
Live Commerce
AliExpress, an Alibaba subsidiary launched 'AliExpress LIVE'. This live service generated 3,20,000 add to carts per one million views during a single live-streaming session. Another great example of live streaming session is 'FullyrawKristina'. She is a YouTuber living her life being a vegan. She inspires her viewers to adopt the trend with live sessions on her social space. Recently, she hosted a giveaway where millions of viewers took part. And it was a success. Now, that's how the magic of live commerce works.
Live commerce is a service that combines live video streaming and direct interaction with sellers. Your live streaming session can entail anything. Selling of an actual product, product use cases, or sharing information during the live streaming. There have been many examples where buyers found this selling technique much beneficial as compared to others.
Smart Home Assistants
Amazon's Echo, Google's Home and Apple's Homemade are thriving in the ecommerce industry. "Ok Google, Find me the Latest iPhone Model." Now, when user performs such type of searches, your store needs to be there in the listing offering same product in the store. It is important to remember that when it comes to shopping through ecommerce websites, user-experience is the king. And when you blend it with a voice-savvy experience, it drives a great value for customer.
There are dozens of retailers who have partnered with Google to leverage voice-based shopping via Google Express for Google home users to place voice activated orders with selected stores. Recently, Amazon launched a new generation of devices which are a as part of its Echo line. These devices are a fad, especially amongst young consumers, who often opt for smart speakers. It is advisable that you optimize your website for voice searches. Also, launching an Alexa skill will get you into the smart home assistant market instantly.
Progressive Web Apps Era
Mobile experience of your ecommerce store should be there in a row. When your site will have a progressive web app, it will provide fast, compelling mobile experience for users. Progressive web app is a hybrid between sites and app. It combines the upsides of each. So basically, your site is an app. Easily discoverable to everyone. They work by transferring the work load to device. Your app doesn't rely on webs server for every page, click, image which creates a standard user experience.
Some of the Major features:
Offline access
Loads 2 to 10 times faster
Allow notifications
No updates required to add it to home screen
Here are some examples of brands leveraging PWAs. West Elm saw a 15% increase in time spent of site along with 9% revenue lift after implementing PWAs. When Lancôme revamped its mobile site as a PWA, their conversions increased to 17%. And their mobile sessions improved with 51% hike.
Excited about 2023?
When you have a business, your perspective towards selling should be clear. The year 2023 is all about creating a user experience that converts. Adopt new ecommerce trends, create products that people love, build long term relationships with customers and everything else will fall in way automatically.