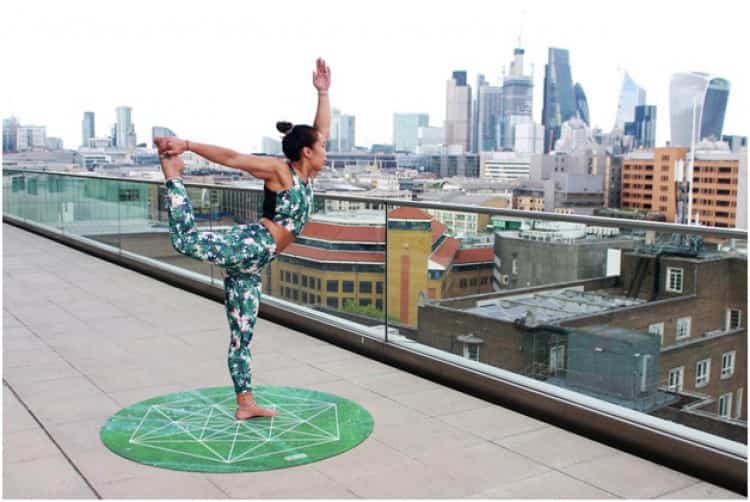 Now that we see athleisure being included in the dictionaries as a full-fledge word with a proper meaning, one thing is clear that fitness apparel is here to stay as well as rule the fashion industry. In fact, it is gradually becoming a part of people's lifestyle. Having fitness apparel has now become a thing and much thought is put into it than in a general clothing item.
The sales are booming and it is the most popular, fastest growing, and lucrative segment of the market. And as more consumers are expected to get into this trend, it is highly predictable and of course, only natural to see more brands coming forward with their own take regarding this particular category. And why not? It is comfortable and chic and deserves to have a separate place in stores! You can show off your figure after going through the coolsculpting procedure, or after working out for months!
In addition to this, this trend of wearing fitness apparel both inside and outside the gym is, as mentioned earlier, is here to rule thanks to the fashion weeks dedicating their runways to this category. Other than this, this new introduction of incorporating the elements of fitness clothing with the street style looks by the market leaders, has surely and largely affected the consumers' choice.
Below is a list of top female fitness apparel that should be bought when on a hunt. This will surely clear your head and help you in making wiser choices. So, without any further delay, let's get straight to the business.
1. A Supportive Bra:
You need to land your feet in a lingerie store, before purchasing those tank tops and yoga pants for your workout gear. It makes a great deal of difference when you have a well-fitted bra. You don't want to wear a bra that is too tight or loose.
Before choosing one that you like, make sure you try a variety of bras, so as to know that you have the correct one and always seek a professional's advice to avoid any trouble. Move around when you are trying a bra so that you know that it is going to stay in place no matter what you do.
2.  An On-point Bottom:
Yeah, you read it right! When you purchase one, keep in mind your workout regime. Hunt for the quality that does not wear out just after a few days. In addition to this, go through the fabric with an eagle's eye as you have to do all sorts of stretching and bending, so it is important that the material used is not flimsy and does not tear apart. Most importantly, for a more personalized fit, it should and must have an adjustable waistline.
3. Work out Gear:
Some work out routines, such as weight lifting, require gear. They greatly reduce the risk of any injury and help you with flexibility needed to carry out the activities accurately. To give you an idea, you need to have Gym Gloves in addition to the Wrist Support and Elbow Sleeves. Many women also wear a waist trainer while working out to get an hourglass figure.
4.  The Footwear:
In order to make the best choice, you have to learn the difference between the footwear at disposal. You cannot wear your running shoes to an aerobics class. A big no! Stores who specialize in athletic shoes offer a free gait analysis which in turn helps you understand the science behind appropriate footwear; as to what shoe will prove to be perfect to be worn at the chosen activity.
Other than this, a thorough evaluation is much needed to determine the correct foot shapes. Sometimes, feet require extra padding in the arches which makes it important to really know your foot shape well to be able to take the right decision when it comes to buying shoes.
5. A Leather Jacket:
A black, stylish jacket should be in everyone's wardrobe. It can really add life to a look as well as add that oomph factor or an edge to an otherwise basic look. Moreover, post workout in the gym, you can pop this on over your sports bra or tank top and get set to rock that street style look. So from gym to an uber chic street look in a matter of seconds is what a leather jacket does. And we think, this piece of clothing is literally godsend in this regard!
6. A Cross-body Bag:
For quick get-aways, a cross-body bag serves as a muse. Try getting a neutral colored bag, which is easy to handle and at the same time, be able to carry all the necessities. We recommend a cross-body bag as it is super easy to carry and your hands are free to text your friend over a healthy brunch post workout.
Now that you have an idea about the fitness apparel, you can finally hit the store and shop your heart out!
Author Bio:
James Crook is a passionate health and lifestyle blogger. He loves to write on healthy lifestyle, fitness 101 and DIY related topics. Currently, he is associated with Hour Glass Express, the best online store for waist trainer.