It's that time of the year again and again like last year, you find yourself in a tight spot again since you don't have a clue what to get your girl on Valentine's Day. But all isn't lost, you still got time to get her that perfect gift that she has always desired. This year, do things a little differently by getting her a unique gift that will make her feel very special. The best thing about unique gifts is that they always work because she may not like the gift, but she will appreciate the efforts that went into getting her that gift. With that said here are seven great unique Valentine Gifts that your girlfriend will appreciate.
7 Days of Valentine's Day Surprises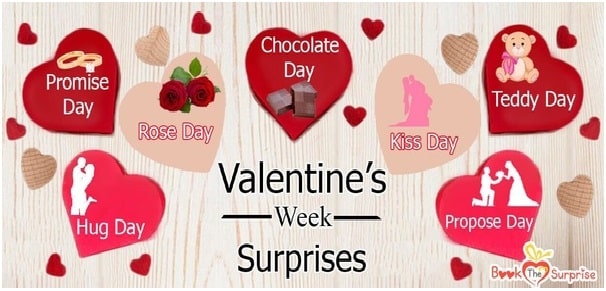 All month of February is meant to celebrate love, so don't restrict Valentine's Day to a single day which is on the 14th of February. Therefore, to make things interesting, from 7th to 14th, surprise your girlfriend with a different type of gifts and treats. Leave sticky notes all over the house that gives clues on where to expect the next gift. If it's a treat, leave clues leading to where you have hidden the treasure. Do this for a whole week and climax the experience on 14th by giving her the grand gift of them all. You can top it up by taking her out for a nice dinner date at the same hotel or restaurant you fell in love with.
A Jar Full of Love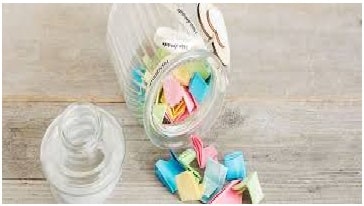 Most of the time, what matters in a gift is the symbolism. Women love when you tell them how much you love them. The best thing is that you don't always have to say it. You can write down on paper. This Valentine's Day does things a little different by getting a jar and fill it with poems and romantic words about what you feel about her or what she means to you. You can include memories and short stories of your romantic journey together and the places you've been together. You can also include your future expectations together. All this will make her feel special, even if it doesn't cost much.
Camping in the Woods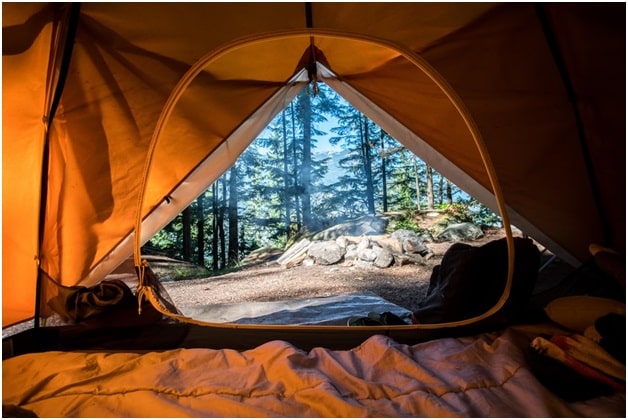 This will work for couples who hardly have quality time together. Probably because of the hectic 9 to 5 job or you live in two different places. Going camping in the woods during Valentine is also a great way to spend your Valentine's Day. Choose the perfect place to set your tent with clean fresh air and breath-taking scenery. Two or three days is enough to celebrate your love and plan your future together. While you are at it, you can take hikes or set up picnics while you enjoy the goodness that nature offers. You may not have gotten her an expensive gift for Valentine's Day but the quality time spent together will be truly worth it.
Romantic Movie Marathon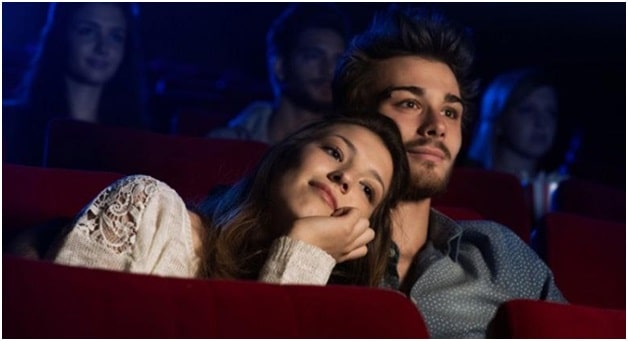 After a long tiresome day at work, it's time to relax and unwind. It's Valentine's Day and this time around, do an intimate and private celebration by spending time watching a romantic movie marathon all night long. To make it interesting, set the right romantic mood with a romantic red movie hall setting, with red dimed lights. You can use a projector if you have one to get that cinema experience. The movie experience won't be complete without popcorn and soft drinks or white wine. Curdle up together on the couch as you enjoy your favorite romantic movies till dawn. If you want, you can ask your close friends to join you to celebrate love together awesome romantic movies. These small but interesting gestures are what make Valentine's Day unique and romantic.
Cook your Favorite Meal together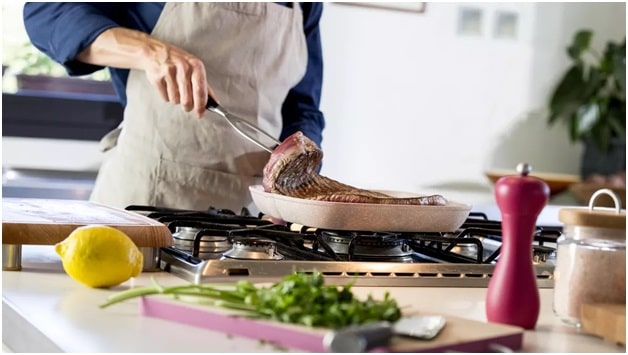 You can also celebrate your Valentine's Day together doing fun stuff together. One of them is preparing her favorite meal together. Don't worry if you don't know how to cook, make it a learning experience with a few mistakes here and there. It's acceptable and it's not like she didn't know you are not good in the kitchen. As I said, what matters in any gift is the effort. By being there with her making all sorts of mess in the kitchen, you make her feel special and loved. You can also make it interesting by attending a cooking class together and learn a few recipes. This strengthens your relationship by working as a team to make delicious food. You wouldn't even feel time pass by since you are doing fun stuff together on the most romantic day of the year.
Redecorate her House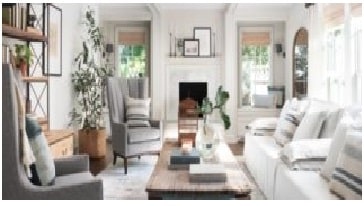 She has been meaning to remodel for a while now but the cash just isn't enough. This presents a perfect opportunity to impress her this Valentine's Day. You can offer to redecorate her house as Valentine's Day gift. Get rid of all her old furniture and replace them with new modern and stylish ones. The carpet also needs to be replaced. If your pickets can allow you can go ahead and paint the wall with her favorite color or colors. This will make her very happy and the gesture will remain in her heart for the year to come. You can tell her friends to destruct her so you can later surprise her with this magnificent Valentine's Day gesture.
Decorate her Car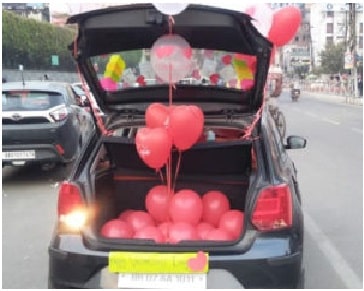 Another great unique way to show your girlfriend that she means a lot to you on Valentine's Day is by decorating her car. If you have been going out for a while now and you know what her favorite color is, use it to decorate her car. Whether it's pink, red, or purple, ensure you make her car look stunning and beautiful as she pulls over in the parking lot. You can also use Valentine Flowers with a Valentine's Day theme to make her friends envy her.
Conclusion 
Valentine's Day only comes once a year some make the best of it by doing something special for your girlfriend. Although times may be hard and money can be an issue, you don't need to sell your house to impress her. There are simple ways to touch her heart and all it takes is a little effort and creativity and she will appreciate the gesture this Valentine's Day.
Author Bio:
Naman Modi is a Professional Blogger, SEO Expert & Guest blogger at CosmeaGardens.com, He is an Award-Winning Freelancer & Web Entrepreneur helping new entrepreneur's launches their first successful online business.