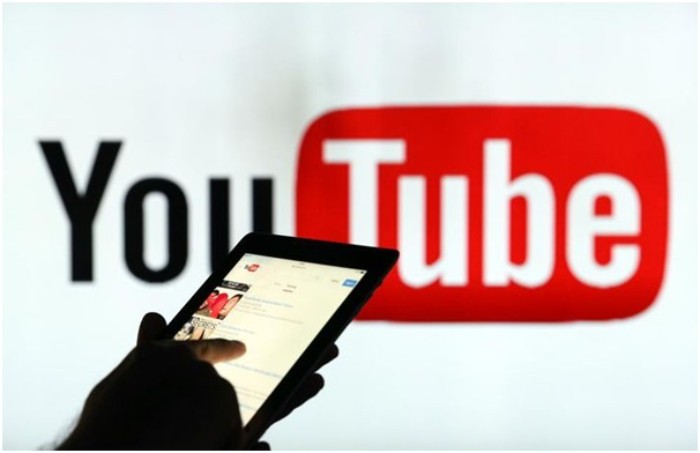 YouTube has become the most popular place to know about everything. Moreover, more than 2 billion people from across the world visit Youtube from different devices every month.
With each passing year, various entrepreneurs and businesses globally have started their Youtube channel to reach a wider audience and increase their sales. However, there are a lot of them facing issues to grow their channel.
If you are facing issues in growing your Youtube channel, then you have reached the right place.
Here we have compiled 12 great ways of growing a YouTube channel. Following these ways, you can grow your YouTube channel and take it to a new level.
So, without waiting much, let's dive deep into it.
Best Proven Methods to Grow Any YouTube Channel
Here is the list of powerful tips that you can apply to reach a wider audience and increase subscribers.
1. Post YouTube Videos Multiple Times a Week
If you want to grow fastly on YouTube, then you should be consistent in uploading your videos.
According to reports, it is observed that YouTube channels that post videos twice a week perform well and get more views. Therefore, if it is possible, post videos multiple times a week, particularly when you want to grow your YouTube channel.
Also, it is suggested to post videos at a specific time and on particular days of the week.
Lastly, posting many videos on the channel on the same topics will help you grow on the channel.
2. Optimize Videos for Visibility
YouTube is the second-largest search engine in the world after Google. Similar to ranking the keywords on Google, it's essential to rank for videos on YouTube.
Consider YouTube like any other type of content and optimize various things.
Here are some of the best things that you can do to optimize videos on YouTube.
Title & Description: Ensure to integrate potential keywords in the video titles and descriptions. Secondly, also make sure that the video title length is 50 characters or less.
Utilize Keywords in Your video: Saying the potential keywords in the video help YouTube to understand your video better. Also, utilize keywords in the video file name as it helps Google to instantly focus on keywords in the video name and helps video to rank higher.
Engagement: YouTube focuses on things like likes, comments, and views to find out the position of the video in the search results.
Categories: Utilize a category so that YouTube understands your video properly.
Tags: Add Tags helps YouTube to understand the context behind your videos.
3. Engage with Your Community
Even though you don't consider YouTube a social media platform, there is a big community of users who are engaging with your content via likes and comments.
YouTube rewards all the channels having a pretty good engagement including the total time spent on the channel, watch time, likes and dislikes, and comments.
Therefore, if you want to grow your channel, try to engage with your audience regularly via comments. Also, this sends a positive signal to YouTube.
4. Create a Video Series to Grow Your YouTube Channel
By creating a video series on your channel, you can convert your one-time viewers into all-time subscribers.
For creating an attractive video series, you need to search for content on a particular keyword and optimize the content on that topic. Later, the same video series can help you become an influencer on that niche and grow your YouTube channel.
On the contrary, if creating a video series looks challenging, then you can curate the content already available on your YouTube channel in the form of playlists. By doing this, users can easily search your content and might get hooked to your content.
5. Create Lengthy Videos to Improve Watch Time
Watch is the total time spent on a YouTube video from the time it went live. It is one of the most important metrics that you should keep an eye on.
To improve the watch time, ensure to create an actual video long enough that it makes sense. Although creating longer videos looks opposite due to the short attention span of users, you should create longer videos. Why?
The reason being, longer videos tend to perform better on YouTube.
A correct length video is sufficient to get the required information on a topic without forcing users to switch over other videos. Therefore, you should create a video that helps users to get all the necessary information. However, never create longer videos to waste the time of users. Ideally, videos with a range of 7-15 mins perform well.
6. Run a Paid YouTube Ad Campaign
Marketing is one of the most suitable options that you can utilize to increase the visibility of your channel on YouTube via paid YouTube ads. Here are some of the ways you can run paid ads on YouTube:
Display Ads: Ads displayed on the right side of the videos and available on desktop.
Overlay Ads: All the semi-transparent ads that are showcased at the bottom of the video.
Skippable and Non-skippable ads: Skippable ads are generally displayed prior to, during, or after a video, and a user can skip after a few seconds. On the contrary, the ads which users have to watch entirely before watching the video are called non-skippable ads.
Bumper Ads: These are non-skippable ads that a user has to watch prior to watching the main video. The size of these ads is a maximum of 6 seconds.
Sponsored Cards: These are ads with call-to-action pop-ups. It is considered the most suitable form of advertising.
7. Do Authentic Branding
Carrying out authentic branding helps you grow your YouTube channel effectively.
Although a channel offers top-notch content if the person behind is not genuine, it will affect the brand.
Talking from a brand's perspective, ensure that your brand is professional and authentic to connect with viewers. In short, be who you are to attract more views and subscribers.
8. Run a Contest or Giveaway
Most of the users on YouTube love giveaways. Therefore, conduct a contest or giveaway on your channel. Also, keep rules of the contest simple such as asking users to comment on the channel.
Some tips to conduct a giveaway:
Follow YouTube's policies
Create a giveaway of your product/ service.
Become creative by adding user-generated content and various forms of entries.
9. Create Attractive Thumbnails
Thumbnail is the first thing that users watch on YouTube before watching a video.
Therefore, you should create an attractive thumbnail that forms a good impression of your video. However, never create a clickbait thumbnail as you might lose the subscribers.
One best practice is to use a lot of contrast in your videos. Secondly, you should utilize colors other than red, white, and black.
Besides this, you should make sure that your thumbnail answer some essential questions given below:
Does your thumbnail convey your video's intent?
Can your audience get enthusiastic about the video just from the thumbnail?
Will your video attract a potential audience?
10. Take Benefit of YouTube Cards
YouTube cards are nothing but panels that get displayed when videos are about to get finished. The core purpose of the cards is to keep users hooked with content in which they are interested. Here, you can integrate things like images, texts, or clickable links.
11. Cross-Promote your Youtube Videos
Promoting your content on the other channels is one of the most effective ways to grow the channel. Here are some crucial tips to promote on different social media platforms:
Promote video teasers of full-length videos on social media channels to create excitement.
Create behind the scenes of your videos and promote them on various social channels.
Notify followers as soon as a new video is released.
If you have a blog, then post your video there also.
12. Rank Videos in Google Search
To get more videos on your YouTube videos, you should rank videos in the search engines like Google.
Moreover, more than 30% of traffic on your video comes through Google search.
Now the question arises, how can you rank videos in search engines?
Here, you need to identify the keywords appearing in the video section of the search engine pages. Later, include those keywords in the title of your YouTube video.
By doing this, if your video ranks on YouTube, then ultimately it will start to rank on Google search engine.
Final Words
To grow a YouTube channel, you need to invest sufficient time and effort and follow the ways we have shared with you.
By considering all the things effectively, you will eventually grow your YouTube channel. However, there is one other thing that you can do to grow your YouTube channel. What is that?
You can buy instant YouTube views to increase credibility of your YouTube channel. By doing this, you can grow your YouTube channel efficiently. Moreover, various influencers and businesses purchase YouTube video views to grow their channel. Following this method, various people have grown their channel to a new level.