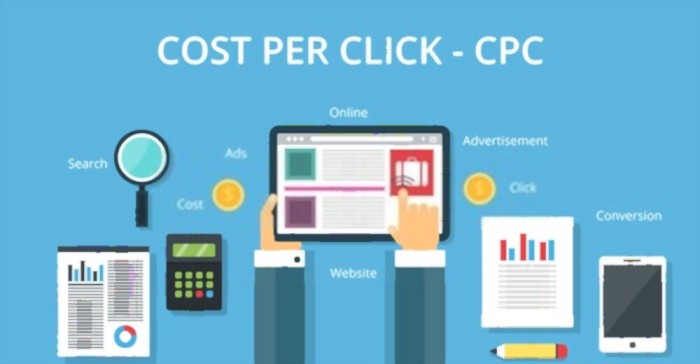 Cost per click is said to be a digital marketing term which measures the amount of money paid for each click in a PPC (pay per click) marketing campaign. CPC is a metric which determines the success and ROI (return on investment) of your paid campaign.
This model for marketing is commonly used by the online platforms such as Google Ad-words, Facebook, etc. To make the marketing spending effective, it is important to understand the cost of campaigns and tying them to specific goals such as the sales of products. So, for convenience, you can use an online CPC calculator which helps you to determine the cost, CPC, and number of clicks for your ad campaign.
What is meant by ecommerce advertising?
E-commerce advertising is an online marketing strategy which is used to promote the online stores by purchasing the offline and offline space for advertisements. Mostly these strategies target the online advertisement space such as search engine, social media network, etc.
In these types of e-commerce ad campaigns, advertisers pay a specific amount in order to place advertisements, impressions, clicks etc on various platforms such as FaceBook, YouTube, TechCrunch, etc. you can use an online CPC calculator in order to find the cost that you will pay for your each ad space.
How the cost per click can be optimized?
Running a successful Ad campaign is a difficult and challenging task, which requires a lot of time and effective planning. To optimize the Ad campaign the best way is to work top-down on your account structure in which the three important elements are included which is shared by successful ad campaigns.
An Ad campaign has a number of different ad groups. For example, if you are running an advertising campaign for special offers then you are able to create various Ad group for your each product. If you want to calculate the CPC for your ad campaign then the cost per click calculator works best to determine the cost of your ad campaign within no time.
Ad groups are very helpful in order to stay organized. You should have to create a separate ad group for each of your products that you sell. You can also do experiments with various ads for those goods which are relevant to your ad groups.
Ads are the promotion messages for products or services which are shown to the users.
You must think about the essential components to write the high performing ad text copy which includes features, benefits, and call to actions, etc. Customers search the online solutions to their problems but not to buy goods or services, so focusing on the benefits is the first key to achieve your goal. But all the elements can be used in order to increase the click through rate (CTR).
To increase the percentage of visitors you need to create landing pages for your paid advertising campaigns.
How to determine the cost per click (CPC)?
It's a challenge for all the business that how to decrease the amount of money that you spend on each click while maintaining and boosting the value of visits.
Google's automated system provides you the discounts prices for pay per click campaigns that are managed properly.
With excellent quality scores of ad campaigns are paid upwards with the decrease of 50% in the cost per click advertising model.
Quality of the scores shows the estimate that how much your ads, keywords, and landing pages relevant to the person who is going to see your Ad. High quality score is the reason for low cost and better ad position.
The relevance of landing pages plays a very important role in how Google Ads calculate the quality score. As much as the landing page is relevant to your keywords, you get the high quality score. To get the higher rank for your ads you need to improve the quality of the score.
The higher quality score, the better click through rate (CTR) and the cheap cost per click means that you will get more traffic
You will get more traffic with less amount of paying for that traffic if you get a higher quality score. You can figure out the cost that you pay on higher traffic by using an online CPC calculator through which you can perform the CPC calculations.
If the business is paying little amount of money for clicks then decreasing the CPC is not a good strategy. One of the important factors for a company is to pay attention on the quality of scores by using the keywords that are directly related with the text of the landing pages and ads. The minimum cost per click is directly related to the success of pay per click because it decrease the overall cost per conversion.
Is the cost per click is worthwhile or not:
At the launching of the first advertising campaign most of the e-commerce marketers make the same mistake that everything is going according to their planning's, if the cost of that campaign is low while on the other side sales are increased. But it doesn't mean that all the time your ROI (return on investment) is beneficial for you. In order to figure out that your advertising campaign is effective or not, you can give a try to a cost per mile calculator.
How CPC affects your e-commerce profitability:
CPC is a well known online advertising model, it is so appealing because you only pay when the user clicks on your ads. This brings us to the most important part:
Optimizing the cost per click of your advertisements directly increases profit of your campaigns. But here comes a one million question, which is:
How is the value of each click established?
There are so many factors that can't be ignored but the most important factor is competition. This means that the other companies are also striving to gain the same amount of audience as you do. It means that your CPC marketing campaigns are different according to some factors:
The sector
The place where you are advertising
There's no need to stay worried whether you are doing advertising through Google Ads or Facebook Ads. By using various tricks you can decrease the cost and pay less than the competition.
Conclusion:
According to various researches on e-commerce advertisements, it is clear that these ecommerce ads are gaining popularity day by day and are very effective in today's marketing strategies. With the advanced techniques and formats ecommerce will grow about one and half trillion in the coming years.