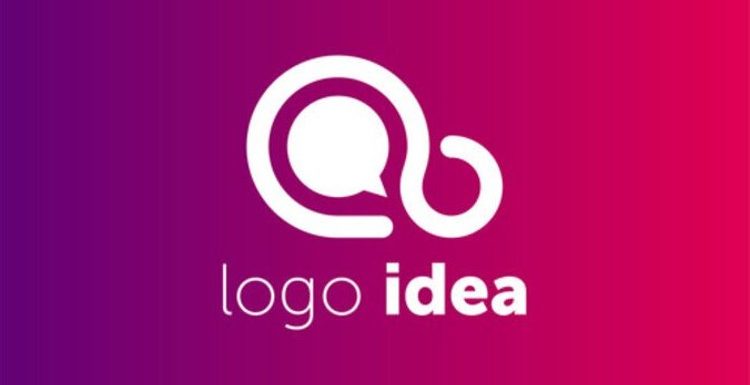 The company's logo and website are not the brands. Customers' positive and negative experiences with your firm and its offerings comprise its brand. Branding refers to the process of promoting a particular brand (strategy). And a company's identity is its public persona (logo, typography, colours, etc.).
A company's logo is still essential since it represents its values, mission, and identity. A customer's memory of your brand will last long after forgetting about your products, business card, website, and social media accounts.
Your logo is among the first things people will notice about your company. Therefore it should convey the quality of your service and the essence of your firm's aim.
Kinds of Logos
Any icons representing your business could be considered "logos" under this definition. Generally speaking, there are five different kinds of logos.
A Single-Word Trademark: A single-word trademark, such as "FedEx" or "Coca-Cola."
Signature: Signature using a single or double letter: Take the two-letter Chanel and Adobe abbreviations, for example.
Logotypes with a Single Symbol: Consider the "swoosh" on Nike sneakers or the "Apple" logo on Mac computers as examples of logotypes with a single symbol.
Emblems: Emblems, on the other hand, house a wordmark, lettermark, or logomark within a shape integral to the composition. Brands like Harley-Davidson and the NHL are excellent examples of this.
Combination Type: Last but not least, combination markings include both a wordmark and a symbol.
Features of a Logo
To be seen seriously as a company, you need a logo that fits well with your line of work visually and conceptually. Supporting a service rather than a tangible product is generally best to keep things as simple as possible. For this reason, typographic and wordmark logos work best.
It is intended to help you stand out from the crowd and gain loyal consumers. This has meant all on its own.
To put it another way, the guiding principles of your firm and its long-term vision are the bedrock of your brand. And unlike your logo, it's the item that gets shared and remembered.
The ordinary individual cannot decipher your logo (except for graphic designers or those with an eye for design). Customers care more about how you keep your promises than they do about the promises themselves. Professionals have designed things that are both aesthetically pleasing and meaningful.
The Importance of Logos for Your Business
A professionally designed logo instils trust in your audience and retains their attention by exhibiting your degree of experience.
It serves as an introduction to your firm and its services, outlining their benefits and piquing the interest of potential clients. Those unfamiliar with your firm will get the impression that you value excellence in what you do because of this.
If your logo seems to have been designed by a child, customers will have little faith in your professional capacity to deliver superior service. Have you ever been suspicious, gone back to a page, or chosen one company over another? Hasty judgments and unattractive layouts quickly turn customers off.
Create a logo representing your brand in a way that stands out and evokes favourable associations with you and your company. It's common knowledge that individuals respond emotionally and mentally to logos. To know more about branding, check out our article, Why Does Branding Matter for Businesses?
Take Nike as an example. The swoosh isn't anything out of the ordinary. But our connection to that symbol stems from their faith that running can improve the world. Their logo does an excellent job of conveying the relevance of this fundamental idea that inspired them to start their business and keeps them going strong.
Following intensive and consistent brand marketing, your company's logo should be instantly recognized by consumers.
The company should invest in a high-quality logo. Establishing credibility in the eyes of the general public and winning over new clients makes this step necessary.
How Might One Enhance an Existing Logo?
Keeping things straightforward and easy to read is essential when creating a logo for a startup. Your logo will appear well in several sizes and formats if you keep it simple.
Most independent labels don't have the deep funds or long history of brand recognition to compete with larger companies. That's why your logo must be instantly recognizable and represent the nature of your business.
Several factors exist when reducing your brand to a logo, from idea to execution. An excellent logo for a startup only needs great typography, some primary colours, and a striking visual element.
Choose a Typeface That Communicates Something About Who You Are.
When creating a logo or brand, selecting typefaces and their arrangement is as essential as using colour, photography, or graphics. Why? For the apparent reason that people are strongly influenced by what they see when they hear a word.
Top-performing companies are those that connect with their consumers on an emotional level. Your font needs to draw in readers and inspire confidence and hope. Without the reader even recognizing it, typography can generate such feelings.
Depending on the typeface used, there might be a noticeable difference in tone and tone of voice. Pick a font that represents the qualities you want your company to be known for, whether that's sophistication, fun, playfulness, or cutting edge.
Like furniture, typography should be functional and aesthetically pleasing. The typefaces you select may affect the user experience.
Make sure the company's name can be seen clearly from a distance. It's important to consider all the possible destinations for your logo, including screens, paper, ink, stickers, posters, and even boxes. The font must be legible at both extremes of the reading distance. Make sure the typography goes well with the icon if it is part of your logo.
Think about if the typeface you're using does justice to your thoughts, gets the point across, and looks good. If the answer isn't a resounding "yes," you might want to consider a name change.
Think About the Colors You Use Carefully.
The colours you use in your logo will impact how people see it and may even sway their decision to buy. When invigorating our brains and hearts, colour is a significant player. When applied consistently across all marketing materials, colour can increase brand recognition by as much as 80%.
What works best for your sector and target demographic will determine the colours you use. Maybe you've noticed that logos and brand identities in the same industry tend to use the same colour palette. The financial sector typically employs the colour blue due to the calming associations it evokes in the visual language. Many businesses utilize blue to convey a sense of trust and dependability.
Please choose a colour (or set of colours) that will elicit the desired emotional response from your audience, then employ them to get them to take the necessary action. Consider the impact of human nature, cultural norms, and the news.
To effectively represent your company, the colour you choose is crucial. It should be unique to you but convey something about your character and values.
The most influential brands typically have a colour scheme that includes no more than three primary colours. They also avoid using gradients in favour of solid hues. Always keep in mind that colours will look different in print than they do on the screen. Verify the accuracy of your colour representation (Pantone, CMYK, RGB, Hex).
Use a Single, Instantly Recognizable Feature in Your Design.
Most popular brand names are made up of words or acronyms (72%), but the typography of those names nevertheless conjures up a visual in customers' thoughts. The same is true for visual elements such as icons and symbols.
A logo's attractiveness and memorability are boosted when an image is used. The target audience needs to be engaged for at least 10 seconds before taking in the information, processing it in their memory, and developing an opinion.
Some designers will rewrite the text or add a symbol that can be used in place of the original in certain spots to achieve this effect. Use original paintings or photographs instead of stock images. A mental picture will form via regular use and exposure.
A Company's Logo Is the Foremost Visual Element of Its Brand
Without well-designed things, life would be impossible. The importance of this cannot be overstated if you hope to attract the financial and informational backing of others. Investing in the image of your company's brand is money well spent.
If a logo design doesn't seem particularly pressing among all the other tasks involved in beginning a business, that's understandable.
Having a memorable logo is just as crucial as having excellent products and spreading the word among satisfied customers when establishing a successful brand.
How does having a logo help your business? For all the obvious reasons: it grabs people's attention, proves your legitimacy to your ideal clients, differentiates you from the competition, inspires brand loyalty, and is expected by your ideal clientele.
In the following sections, we'll look closely at each concern.
It Makes a Fantastic Initial Impression.
There is just one opportunity for success.
Most consumers will recognize a logo as the initial impression of a company. If executed properly, it can pique consumers' interest in your company and its offerings; if not, it can drive away potential buyers and kill your business.
This is your moment to prove that you have total command over your chosen market niche and that you fully support the products you're offering. 
It is Memorable
Logos are a quick and easy way to recognize your brand by consumers. You want people to think of your company's mission and values and, more crucially, how those values make them feel whenever they see your logo.
When consumers encounter your brand for the first time, they won't necessarily recall its name, but they will remember the logo if it's aesthetically pleasing.
Not all clients will remember your company's name, but they will likely remember your logo. 
It Grabs Your Attention Right Away
Customers in the present era are terrible at paying attention.
Businesses today have less than two seconds to persuade customers that their product or service is worthwhile.
A company's logo is a visual expression of its principles and goals, and you may use it to win over and keep existing clients quickly. It is possible to capitalize on customers' propensity to build first impressions of your business based on superficial traits by creating a memorable logo.
It's the Foundation of Brand Recognition.
Connecting with customers emotionally is the most critical factor in building a recognizable brand.
Even though a company's logo is just one part of its brand, it's crucial to the company's identity.
Because your logo is the introduction to your brand's story, you should take great care in designing it.
Including these elements in your other branding materials (logo, business cards, website, etc.) can help create a memorable, marketable brand name for your business.
It Helps Build Brand Dedication
Say it with me now: customers highly value consistency.
More and more people will be familiar with your company's emblem as it grows in stature, giving your brand instant recognition and accessibility.
Please consider how likely you are to purchase a pair of Nike track pants the next time you see them in a store. Why? Nike guarantees its customers' safety when wearing its clothing. People are more likely to buy a company's wares when they trust the emblem.
Those who have come to trust your business will actively seek out your logo anytime they think of you. 
You'll Stand Out from the Crowd
Create a logo that sticks out from the crowd so that customers are constantly reminded of what makes your company special. There may be fifty other coffee shops in your city, but only yours is committed to environmental stewardship, as seen by the green leaf and tree in your logo.
You can communicate any aspect of a company's history or purpose through a logo with the help of an appropriately chosen image or font (entertainment, efficiency, innovation).
In other words, your logo is your chance to convey your values and show how you differ from the competitors.
Your Customers are Expecting from You
When exposed to brand messaging, customers' first instinct is to look for the corporate logo. Include it prominently on your business cards, booklets, advertisements, and other marketing materials.
If your company doesn't have a logo, it's missing out on a chance to make a lasting impression on potential clients (mainly if it sticks out from the crowd). There is no denying the importance of a well-designed logo to the growth of any business or brand.