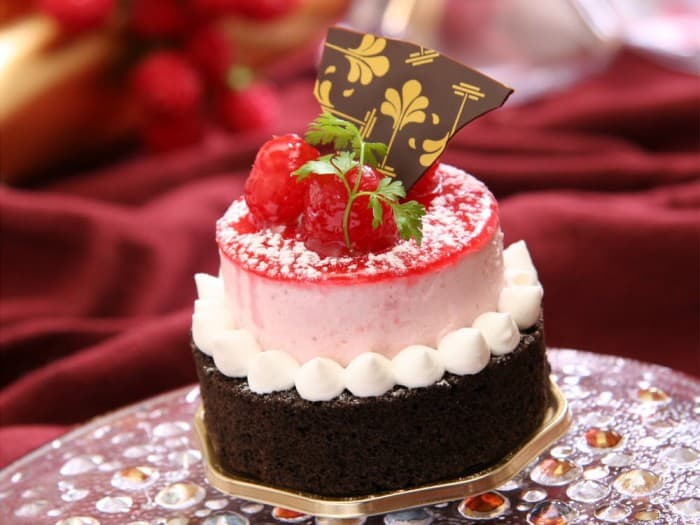 Are you planning for a chilly winter wedding? If yes, it's the right time to design your wedding cake. What could be the better reminiscent of a frosty winter day than a classing all-white winter wedding cake? Winter has always been the perfect season in which to embrace this white sugary delight with. Now, this article gives you amazing ideas decorate a perfect winter wedding cake.
Pearl Themed Cakes:
The texture is one of the most crucial elements that make a cake unique from others. The beautiful texture always makes cake look more interesting and highly delicious. Using little sugar pearls coming in various sizes could be an excellent idea to cover a streamlined cake. You can design the topping of the cake with the small sized pearl shaped edible sugar and use it in more cluster near the top and when it comes to decorating the base of the cake, you should use the larger diameter of pearls near the base. Now you need to make the pearls appearing more shimmering and using opalescent powder could be a great idea to do that as this powder make the decoration look like a real pearl bridal jewelry. It could be an ideal cake for any winter based wedding cake.
If you don't have enough time to make own winter wedding themed cake, you can simply go for online cake delivery. Nowadays, a lot of online cake stores offer amazing range of delicious wedding themed cakes and you can easily order a very enticing wedding cake from one of such shop.
Snowflakes Motifs: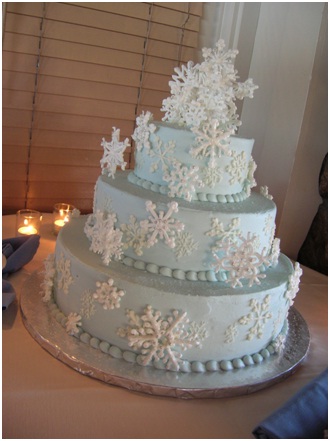 Winter time wedding and cake with snowflakes motifs always go hand in hand. Now you might be wondering to know how to make it actually. As a baker, you need to use stamp design to press the Snowflakes shape around the tiers of the cake. The best part of using the particular process is that it gives your cake a unique art and crafty feeling and even using a familiar motif can also make the cake look totally unique. You can also make silver snowflakes using sugar and scatter them down the sides of a white fondant cake. The main reason behind creating this particular design is that it looks almost same like softly falling snow. This unique themed cake can make you actually feel like the chilly winter, snow falling night where you and your better one is spending a cozy and romantic time.
Sweater Cake: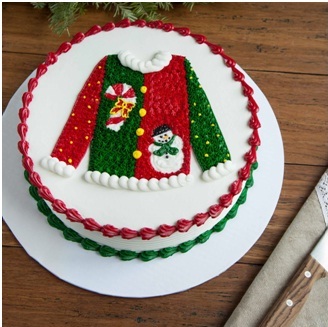 Winter is cold but at the same time, it is highly cozy also. It would be an excellent idea to decorate a wedding cake based on the cozy side of the winter. You can simply frost an Ivory or All White cake in an intricate cable knit pattern. This particular design almost looks like a warm fisherman's sweater.
You can also use a simple cake and make a whimsical sweater inspired design by using edible poms and this particular design looks highly adorable.
Snow Inspired Wedding Cake: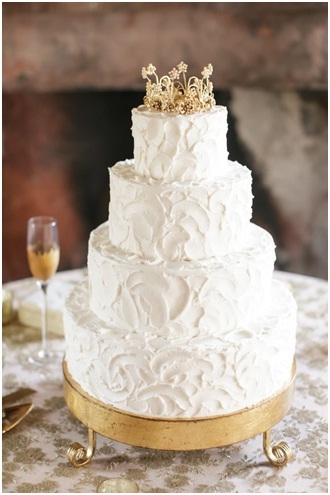 If you really like the idea of making snow inspired wedding cake but do not like the idea of using snow motifs, there are some other creative things that you can do with the texture. How about using shaved chocolates? Shaved chocolates dusted over the tiers of the cake resemble drifts of fresh snow. This cake looks so perfect that it almost resembles like a snowy dream.
You can also use beautiful white winter flowers that you can create with sugar. Always remember one thing that a perfect winter wedding cake can make any winter wedding party a memorable one.