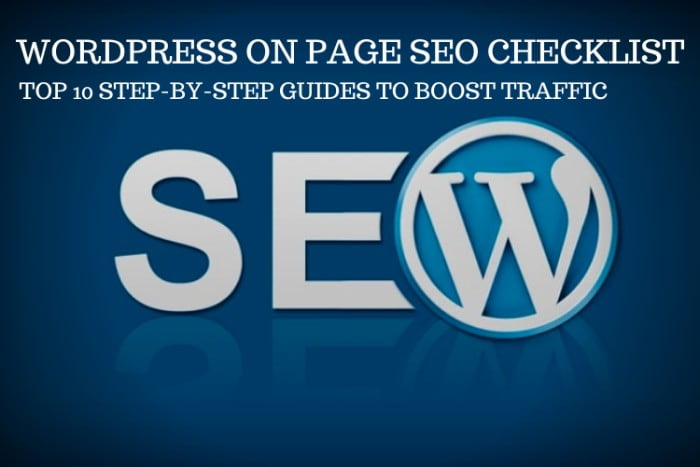 SEO which stands for search engine optimization refers to all those methods and strategies that are applied in order to ensure that your content and website ranks higher in the various search engines such as Google, Bing, and Yahoo to increase the organic traffic. For this, a thorough knowledge of wordpress website development service is essential.
The functioning of SEO actually has two different aspects integrated in it –one is related to the technical side of your website while the other relates to aspects such as brand playing among the businesses online.
Changes in SEO over time
While some people hold the opinion that SEO is no longer valid as searching for a single term in Google leads to over 80,000 search results. However what need to be understood is that that SEO is still very effective and it is only the nature and working of SEO that has undergone some drastic changes over the years. This is why is has become more important to look for some organic ways to boost up the traffic in your website.
A ten step guide to unlimited growth
Are you still confused about how to ace the SEO game? Are you still searching for ways in which you can boost up the traffic in your site? Then here is a ten-step easy guide that will ensure that your traffic goes up to more than double in the least possible time.
However, before you begin to go through the guide, it has to be understood that scoring on top with SEO depends largely upon delivering your users with a high quality website experience along with an equally good content. For this some best steps of WordPress SEO practices must be followed by the site. Even the leading WordPress Website development services depend upon such practices in order to take up the traffic for their clients.
None of these steps are too difficult. All that it would require from here is your hard work, consistency and commitment in order to take up your site traffic. So, without further ado, let the countdown for these steps begin.
Or non www. Domains
The first question that inevitably comes up, whenever one is launching a new domain is whether to opt for a www domain or a non www domain and which among them actually performs better for WordPress SEO. However, the simple truth lies in the fact that despite the several arguments and logics presented by different people, there is simply no great benefit for SEO even if you have a www. Domain. However, if that is the case the next question that follows queue is that if it is so then why most of the sites still have a www domain. The simple reason for this may be that it has been in practice for so many years and changing it now may be difficult and complicated. So, the www vs. non www remains more of a question of personal choice and discretion. However shorter URLs are more in vogue and preferred over the longer ones these days. But irrespective of which format you choose, ensure that you set up proper redirects so that they are all available and working.
Get yourself a WordPress SEO Plug-in
Getting a wordpress SEO plug-in is highly recommended as it lets you have a total grip over optimizing what is visible to Google from your site. Some free plug in tools such as Yoast SEO are available already and works great with their features such as end to end optimization.
Choose the right Focus Keyword
It is important to remember the fact that Google is still based on computer algorithms, so choose a key word that is most likely to reach out to your target audience, while also keeping SEO optimizations in mind.
Title tags
As the leading wordpress website development service recommend, title tags also have a very important role to play and adding your key word to the beginning of the title itself may be an effective way of adding more weight in the search engines.
Use proper Meta-descriptions
While meta-descriptions may not have direct impact on your Wodrpress SEO, well written Meta descriptions do work as a stimulus to the users.
Header tags
Since Google crawlers use header tags to understand the relevance of your site, with maximum importance being laid on the H1 header, ensure that you have used your focus key word there as well. Further splitting up the contents also makes it much easier to be read by the visitors.
Image Alt text
The Alt text that is added to your images along with the Alt tags are used by Google in order to understand the relevance of your images. This is why it is advisable to add an Alt text to your image every time.
Skip the image title text
Since image title texts neither serve the SEO purpose nor are they used by Google crawlers, you may save your precious time by skipping that.
Focus keyword at the beginning
For the wordpress content, the initial paragraph is very important, so ensure that you have added your focus key word there.
Key word spacing
Apart from the first paragraph, ensure that the key word or combinations of it is evenly spread out through the entire body.
So, with these expert tips right from the wordpress website development service, boost your traffic today!