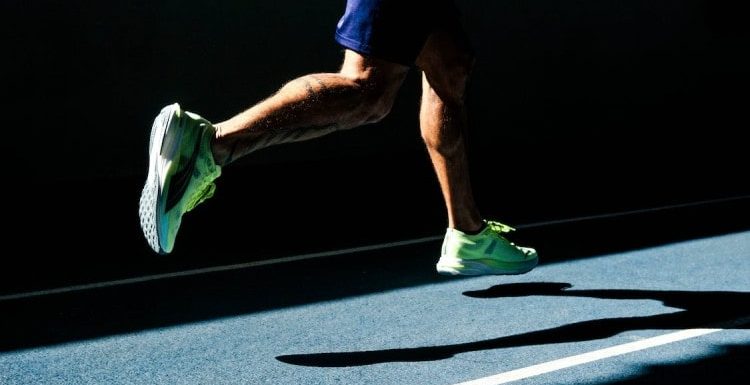 Are you the kind of guy who has that one pair of shoes that you wear to everything? Even if it suits work, play, and everything else in between, it's not enough. Remember: shoes DO make the man. As such, it's best to invest in at least one pair of these shoes that every guy needs.
Athletic Shoes
Not all sneakers or trainers are the same. So, depending on what you're fond of doing, you will need to buy any (or several) of the following:
1. Walking Shoes
Designed for ultimate comfort, these walking shoes are perfect for daily use. It's suitable for accompanying your lady on her shopping spree or taking your kids to a theme park.
If you plan on doing some speed walking or running, you're better with…
2. Running Shoes
Designed for running, these shoes provide stability and comfort, while reducing your chances of developing blisters. That said, these shoes will also work well if you need to walk a lot一but not vice-versa. If your work requires you to be on your feet all day, it's best to buy comfortable shoes, like running shoes. Granted, of course, that the workplace policy allows you to wear them.
3. Tennis Shoes
Compared to other athletic footwear, tennis shoes are typically flatter and wider. This allows the player to be 'closer' to the court surface. Even if you don't play tennis, you can wear this type of shoe on most of your days out. It comes with a softer heel that will keep your feet perfectly cushioned.
4. Basketball Shoes
As the name suggests, these shoes are for those who play the sport. While you can wear them for fashion purposes, they're unsuitable for long walks. They're heavier in weight and, as such, may be tiring for active feet.
Dress Shoes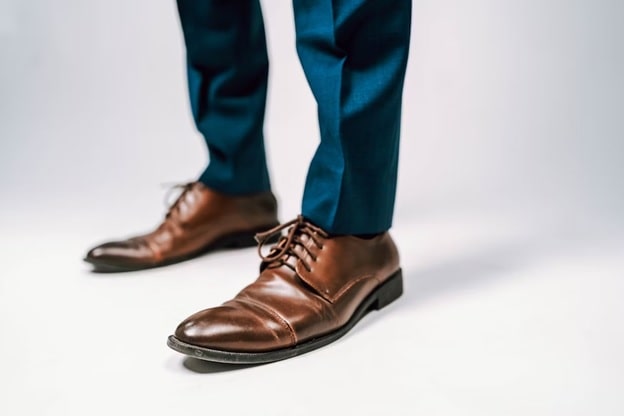 Ideally worn in formal or smart casual events, these shoes come in a variety of styles.
5. Oxfords
This shoe, also known as the Balmoral, has sewn-on vamps on top of the eyelets. This sleek design goes well with a suit or formal office attire. That said, you can also wear it with your jeans for a more sophisticated casual look.
6. Derbies
To most men, derbies and oxfords look the same. However, they differ in terms of their lacing system. The derby's design results in open lacing, while oxfords have a closed configuration. Because of this, derbies are better suited for semi-formal and casual dressing.
7. Loafers
Made with either suede or leather, the loafer's effortless style makes it perfect for formal occasions, but you can wear them to the office, as well. These dress shoes make for easy wearing, too. All you have to do is slip your feet in一that's it! No need to tie a lot of laces, as you would with oxfords or derbies.
Boots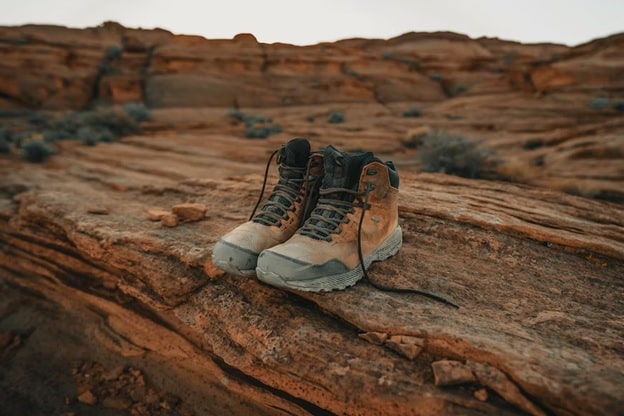 Boots are sturdy, thick shoes that cover the ankle and the foot, while some reach the lower calf area. Apart from protecting you from the elements, they make for stylish men's footwear, as well.
8. Work Boots
Equipped with protective toes, slip-resistant soles, and other safety features, these work boots are for guys who work in the following industries:
Construction
Manufacturing
Mining
Transportation
Chemical or Petroleum
9. Hiking Boots
If you like spending time in nature, then you should invest in a good pair of hiking boots. They have sturdier midsoles that offer support and prevent ankle sprains, thanks to their adequate ankle coverage.
10. Dress Boots
If you like (or need) to wear dress shoes, then you'll enjoy sporting dress boots too. Because they're 'taller,' they can help support your ankles and protect them from injury.
11. Chelsea Boots
Tying laces can be cumbersome. The good news is you can avoid this with Chelsea boots. Named after a posh London suburb, this footwear comes with a stretchy side. That way, you only need to pull the elastic part to put your foot in.
12. Rain Boots
If you live in an area where it constantly rains, then you need a trusty pair of rain boots. Made with waterproof material, they can protect your pants (or bare legs) from rain and mud. Remember: walking through flood water can result in skin rashes, infection, and many other diseases, making rain boots an absolute must!
Casual Shoes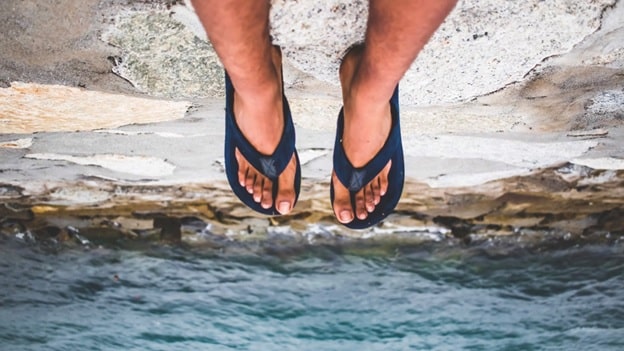 Laidback occasions and balmy weather often call for these must-have casual shoes.
13. Boat Shoes
Even if you don't go boating, you'll want a trusty pair of boat or deck shoes. Their soles come with a siping pattern that grips wet surfaces better, and the leather upper repels water, which makes this shoe perfect for rainy days out.
14. Sandals
During the warmer seasons, wearing closed shoes may not be that practical. Avoid sweaty feet by investing in a good pair of sandals. Since they're 'open,' they give your feet some breathing room and allow for airflow to help wick moisture away.
15. Slides
Often made of rubber, slides are perfect if you're going to the beach or the pool. It also makes for a fashionable men's look but may not be that comfy for long walks.
16. Mules
Mules are shoes that have no 'back.' In other words, it means 'business' in its closed front and 'party' in the bare back. Sporty mules are good for some light walking, while more formal mules are great for an evening out. And depending on the situation, you may also wear these with your semi-formal clothes.
Find Your Perfect Fit
Not all shoes are equal—different shoes have different features and functions. And, like girls, guys need a wide array of footwear, as well. Cover all the bases by investing in shoes that fit your lifestyle or job perfectly. Happy shopping!