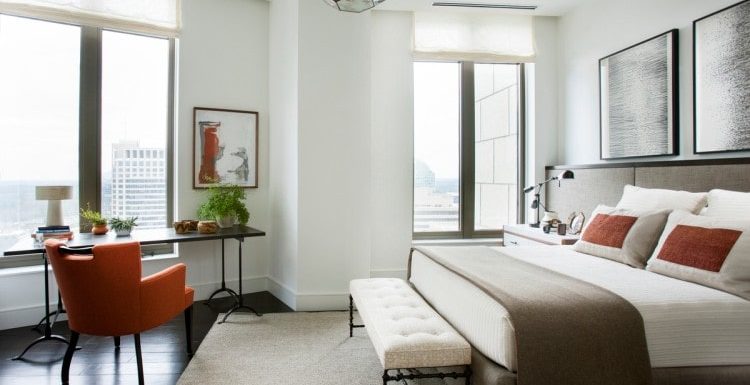 There is no better way to kick off the spring cleaning than to renovate your bedroom. The simplest room to renovate is definitely a bedroom and the inspiration you can find online is endless. Just a few simple changes, like painting your room or adding some new furniture, may have a big impact on how your space looks and feels.
Remodeling a bedroom may be done for a variety of reasons. If your life is changing and your previous style no longer suits you, or if you're planning to sell the property, you may want to redesign the bedroom in order to get a better price for it. You may enhance your return on investment by updating your bedroom's design.
However, you don't have to fork out a fortune to revamp your bedroom. In only a few days, you'll be able to give your space a luxurious makeover with these cost-effective suggestions.
Turn your bedroom into a master suite
You should consider expanding your bedroom if you have the money and extra space. Of course, a new foundation, roofing, and flooring are all required if you want to make structural alterations to your home. However, extending your present bedroom on a budget is much simpler and less costly than you would imagine! You may expand the room by merging two smaller bedrooms together or by incorporating a portion of the corridor into the room's construction. The removal of an internal wall will be all that is required for the majority of these changes. Just make sure that the wall you're planning to remove is not a load-bearing wall.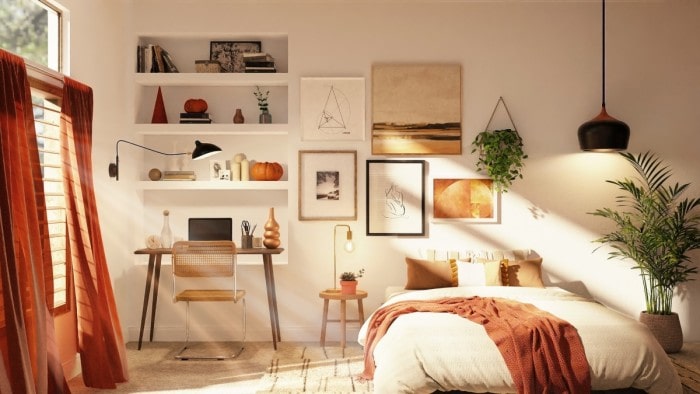 Add a small nook in your bedroom
To check whether you have room for this kind of addition, have a look at your home layout. A lavish-looking bedroom will often have a sitting space right next to the window. This sitting area will freshen up your master bedroom, especially if it's roomy. It will allow you to engage in other activities you don't often do there, such as reading or drinking tea. Alternatively, you can use it to just relax and waste time online. If you want this area to look even more inviting, you may add a wooden bench and a lot of soft cushions. A nice woven throw would also fit nicely into the theme. Another great idea is to use the space inside the bench as a storage space which will greatly reduce clutter and make your space look cleaner.
Traditional decor is all the rage
You may seem surprised but traditional-looking furniture is trending right now! Large wooden furniture can make your bedroom look more inviting and cozy. These gorgeous Amish bedroom sets will be a great addition to any bedroom. Also, you don't have to limit yourself to classic furniture, as you can pair it with more contemporary pieces. This blended look is what will make your bedroom your favorite part of your house.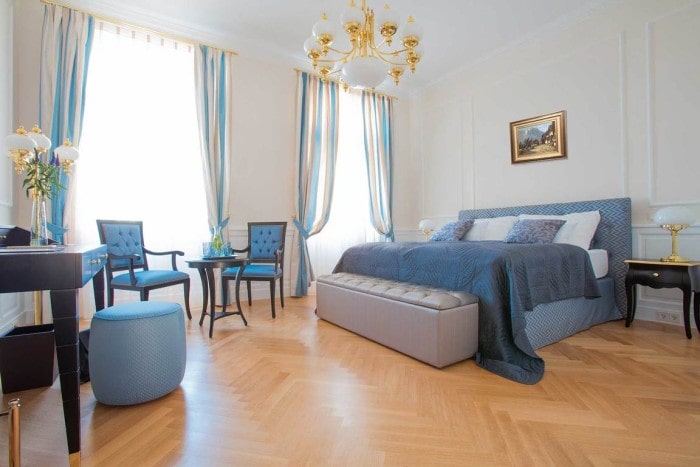 Incorporate new floors
The flooring is one of the more prominent parts of any bedroom. It is essential to have the right flooring that conveys a feeling of warmth and relaxation. Hard flooring, such as vinyl plank or ceramic tile, is recommended by experts in areas with excessive wetness and humidity. Wall-to-wall carpets are also a great option if you like to walk with your feet bare. Another choice would be to throw some colorful and soft rugs over the already existing wooden floors. For a snug and comfy bedroom, wood or laminate with strategically placid rugs is the best option.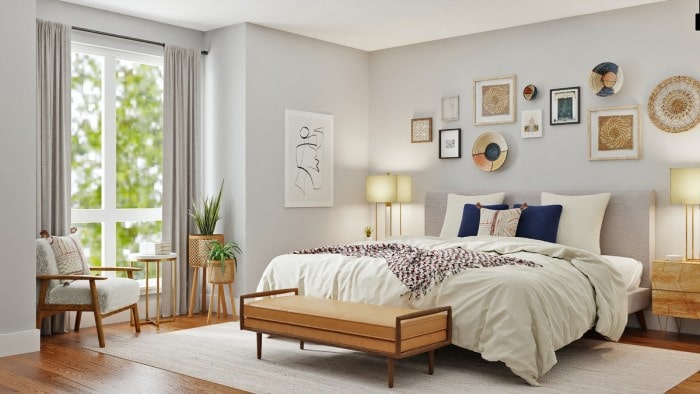 Stick to a color theme
This is one of the ideas that cost virtually no money, so it's great for those on a budget! Being smart when picking out the color of your decor and walls should be on the top of your priority list. You can make a huge difference to the appearance of your bedroom by painting it in colors that you love. If you're remodeling your bedroom, choose colors that reflect your personality and preferences.  To make the most of a huge bedroom, choose to paint the walls in a deeper shade and furnish it with lighter shades. Light color schemes like pastels, neutrals, and tones of gray look best in a smaller bedroom.
No matter the reason behind your bedroom remodeling, these cost-effective ideas will inspire you. We hope that after a couple of days or weeks of hard but fun work, you'll be able to enjoy your new bedroom without spending beyond your means.