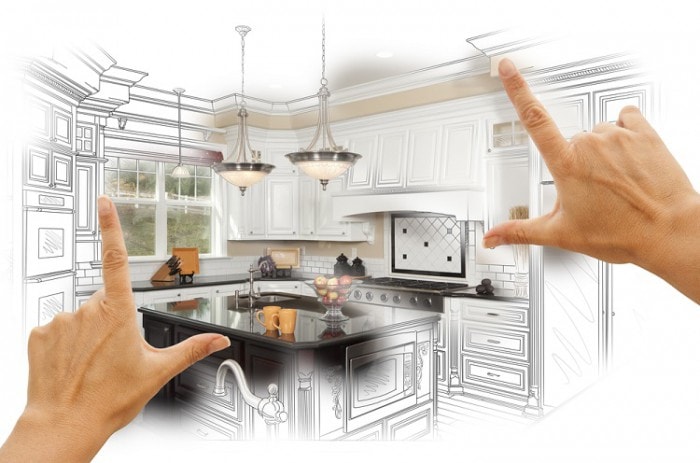 Have already hired a kitchen makeovers agency, and still unknown to the points that might help you in the whole journey to get your kitchen renovated?
Well, the first thing to ensure is that you clearly have a list ready for the things that you need to be mended. In case you haven't figured it out yet, here's something for you!
Next, organize zones of the kitchen as per the requirements.To fetch the maximum benefit from your kitchen, it is essential to optimize the space wisely. You know your kitchen the best, and it's you who must do it!
Try to find out the most suitable place to accommodate most of your utensils.
Kitchen makeovers only turn out successful when the utensils inside are kept in an organised way. To give your kitchen a favourable look, you may establish specific zones for rollout shelves followed by dividing drawers and looking out for the best way to make proper utilization of kitchen spaces.
Kitchen makeovers are the best time to go with a new, lavish worktop.
After successfully identifying some areas for development, it is high time to go for creative design plans. A fresh vision must be taken into due consideration.
Try your best to look out for matching and highly contrasting worktops manufactured by using:
Worktops manufactured by utilization of hardstones will enable easy chopping of fruits and vegetables.
Also, if you place hot pans on them, they will hardly suffer from any sort of scratches and other forms of damage.
Your agency that you chose for the kitchen makeover will help you extensively in the task of choosing the best worktop based on your requirements.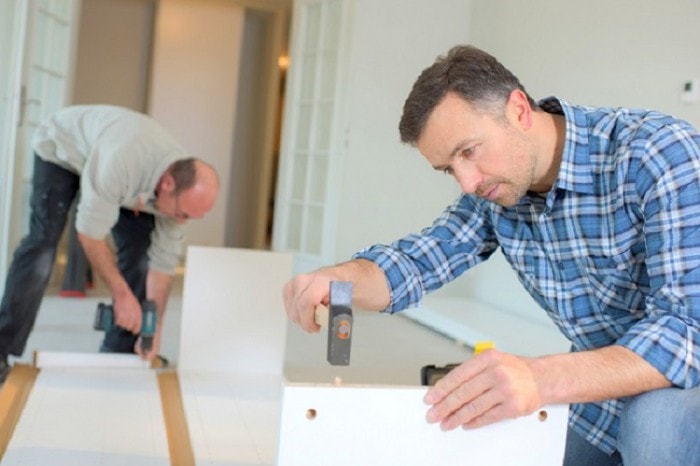 Flooring must be up-to-the-mark.
Flooring the kitchen right is the best way to ensure that your makeover is complete. A weary floor will always keep your kitchen boring and unhappening despite the number of makeovers you do.
Flooring plays a vital role in enhancing the beauty of the kitchen. Among all sorts of choices, you may easily go with wood flooring as it is an economical choice.
Open Shelving Plus Subway Tile Backsplash
The inclusion of warming drawers in the kitchen has gained immense popularity recently.
Barstools along with high-quality furniture add to the grace of the modern design. If you are desiring a modern style, you may go easily with artwork hint and recent architectural details. Open shelving along with subway tile backsplash contributes to the overall kitchen makeover trends for the years to come.
The shelving system must be flawless as this is one of the first places that visitors look at in a kitchen.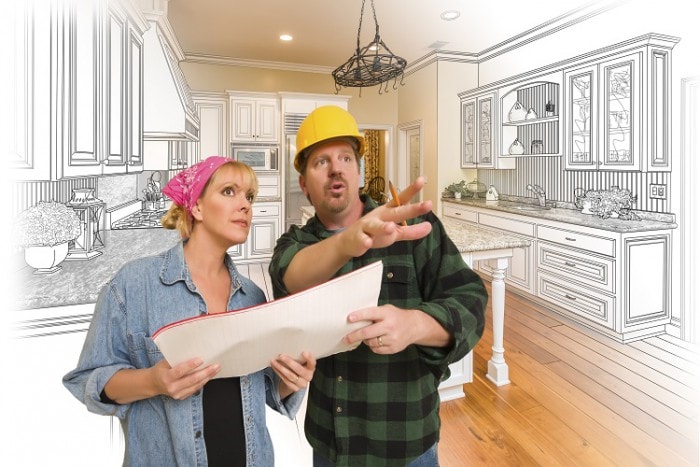 Colouring the kitchen is an important task on hand while kitchen makeovers.
If you are searching hard for a trendy colour, then better to go with jewel-tone colours.
Vibrant green accents into the kitchen reflect the way jewel tones have proven to be an effective choice for the kitchen.
The offset of brighter colours with dark colour often provides visually appealing levels of colour contrast.
Here are the most recent colour combinations that have been used in kitchen makeovers across the world.
Some of the most recent colour combinations that pop up with frequency in the recent kitchen makeovers around the world are:
Ebony + white
Black + white
Dark charcoal grey + white
Dark charcoal grey + lighter pearl grey
Black + grey
Black + grey + white
Black surfaces along with black appliances have proved to be among the trendiest choices in today's kitchen. They pair well with grey and white surfaces.
Traditional and black stainless-steel appliances also contribute to the overall making of a highly relevant choice.
Conclusion
All in all, it's your kitchen that we are talking about here, and it needs to be perfect.By making a few changes you can give your kitchen a completely new look and appearance. Hence, going for a Kitchen Makeover is a wise decision.
Author Bio: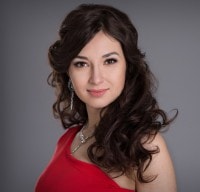 I am Holly Jacob, a passionate and qualified blogger. I write a unique and trendy article for readers on topics related to Home Improvement, Pet, Food, Automotive, Business, Health, Lifestyle etc.