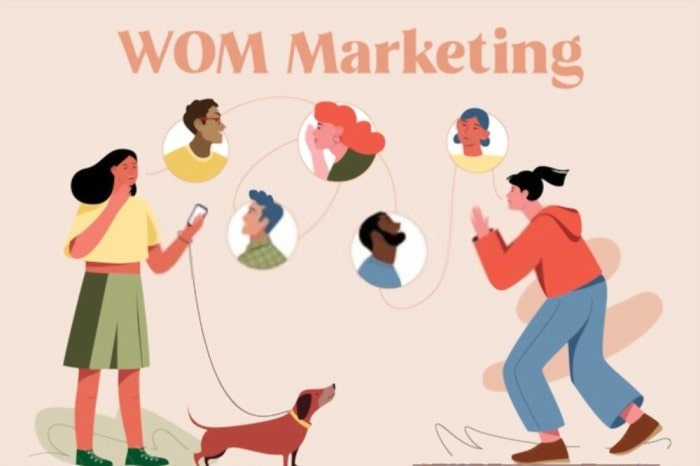 Word-of-Mouth marketing, like different forms of marketing,has also undergone various changes. We all are aware that the conditions and scenarios going on around the world certainly affect the financial, economic, and other conditions. In other words, the worldly scenarios implicate marketing scenarios as well. Word of Mouth marketing is not far behind amongst them. Most people know WOMM as referral marketing.
Due to the pandemic crisis of the past year, the importance of Word of Mouth Marketing certainly raised. Many e-commerce stores shut down, and many shifted to online portals. The entire shopping experience has been changing, and trust more than ever is becoming a crucial part of boosting sales. Read this blog to turn up the volume of your referral sales through referral programs (WOMM) in 2021.
Types of Word of Mouth Marketing:
Word of Mouth marketing is a form of advertising through recommendations in person. It differs from a natural form of advertising, a marketer influences the customers. It is an effortless and sometimes intuitive form of marketing you might have encountered in the day -to -day lives.
For example – A customer experiences a great product and feels an urge to recommend it to their friends, or they might click a selfie after they bought their favourite branded sunglasses and posted it on their social media. It,, in turn, created a ripple effect and propagated more sales.
Organic Word of Mouth Marketing:
Whenever your customers feel delighted with the products they receive and the services it proffers, they feel prompted to share feedback with the friends.
Amplified word of mouth marketing:
As the name implies, marketers launch specific marketing campaigns to encourage customers to rave about their products. It could come in the forms of sharing testimonials, feedback and reviews.
If you have a good Word of Mouth marketing strategy, it will effortlessly enhance the organic WOM, which works the other way around.
WORD OF MOUTH MARKETING STATISTICS:
More than 90% of buyers like to trust their friends' suggestions compared to the advertising forms.
More than 80% of consumers trust the reviews and believe in what their contacts recommend.
Around 74% of the consumers recognize WOM marketing as a prominent influencer that boosts purchasing decisions.
Word of mouth marketing, whether done online or offline, can raise sales by 2%.
The statistics reveal that Word of Mouth marketing has a long life span in marketing arenas.
WHY WORD OF MOUTH MARKETING IS CRUCIAL IN PANDEMIC CRISIS :
As stated earlier, Word Of Mouth Marketing is essential more than ever during the pandemic as most of the businesses have been shifted online. Apart from the usual benefits of the Word of Mouth, namely the cost-effectiveness and enhanced brand promotion. It is the need of the hour too.
Why:
Pandemic has changed consumer behaviours at a steadfast rate.
The shopping experience changed due to social distancing.
Many shops shut down, and online shopping shot up.
Many e-commerce businesses moved to online portals and had to perform all the marketing activities virtually.
All the businesses that were already online had to renew their websites to match up with the changing scenarios.
Due to all these factors, Word of Mouth marketing is the only hope left with the e-commerce marketers to raise sales and provide a more significant customer experience. At the same time, it becomes a challenge to promote word of mouth recommendations when people cannot see each other in person.
So, here comes the question of how to sail through the tough times and create great WOM strategies.
The answer is simple, and that is SOCIAL MEDIA. Social media is already evolving with new features; let's use it for creating good-to-go strategies.
HOW WORD OF MOUTH MARKETING EVOLVED IN 2021:
Your customers' satisfaction indeed plays a vital role in setting up the foundation of a great word of mouth marketing strategy, whether your customers are creating online videos or doing a shout out for your products.
Social media is an essential platform in all these promotions.
Let's see how word of mouth marketing evolved in 2021:
Trustworthy recommendation on social media :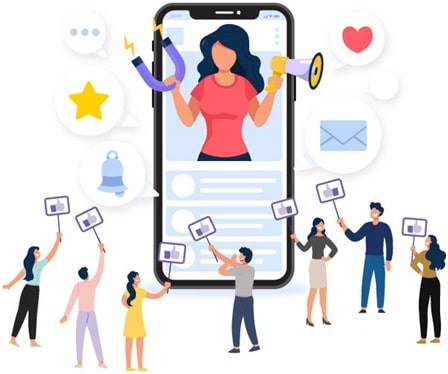 A Facebook recommendation is an excellent word of mouth marketing tool that you can use on your website. At the same time, you have a Facebook Business page where your customers can review your products and services. They can rate them as well. Recommendation tool helps in bringing more customers.
You can also use the Net Promoter Score to measure the reviews of the customers and analyze the possibilities of recommendations.
The important thread for promoting your brand is to keep your customers happy and fix their complaints.
Influencer marketing is on the uprise :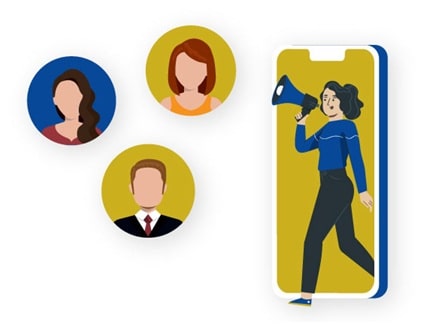 More than 80 % of marketers believe in influencers' power to boost sales, enhance online conversions and grow an audience base. The audience already trusts the influencers. They know the techniques to engage the audience and how to win their trust. But, you have to invest in Influencer Marketing a bit. Well, if it gives you a more extensive audience base, it will be worth investing in.
Drive audience through comments :
If you think that a great number of likes on social media will give you plenty of recommendations. Then you're mistaken. What you can do is to prompt them to comment through a post. For example – Ask the customers how the product helped them?
You can ask the customers to tag their friends that would promote more sales. Also, a social media giveaway is the best way to engage the customers and boost recommendations.
The hashtag effect :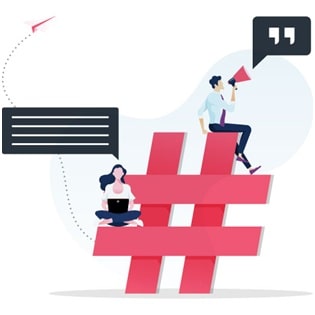 Nowadays people trust reviews before trying something new. Whether trying in for a new restaurant and hosting a party, they would like to tune in to other customers' testimonials.
Instead of posting a tweet or a post, you can use a hashtag and prompt them to implement it. You can create a community for your customers and evaluate reviews. The hashtag will make your brand shine out.
User- generated content :
User-generated content is quite effective as compared to the influencers. According to recent statistics, it can impact purchasing decisions. One appealing example of user-generated content and promote your brand is to prompt followers to tag your brand in a picture that they can further post in your feeds. It will work two ways – first, it will help you watch out for the customers' loyalty and secondly, it will boost the brand's awareness.
HOW TO CREATE AN EFFECTIVE WORD OF MOUTH MARKETING STRATEGY IN 2021 :
Below are some of the effective strategies to pull off in 2021 :
Give an "X" factor :
Does your product have its uniqueness or an X factor to it? What unique feature you have that stands you apart from the competitors. What prompts your customers to talk to their friends and acquaintances about you. That is a good way to collect more ambassadors and new customers for your brand.
2. Create visual triggers :
Give a visual treat to the customers through websites that prompt them to propagate your brand further. Many brands have used Augmented reality, which created a buzz amongst the customers and boosted word-of-mouth marketing.
3. Know the LTV of customers :
You can evaluate the lifetime value of the customers and based on that, give them rewards. There will be no point in rewarding a customer worth 50 dollars if he has the lifetime value of 10 dollars. Create categories for your customers in your loyalty programs and reward them accordingly. It will help you in even the distribution of costs and investments.
Provocate the customers' emotions :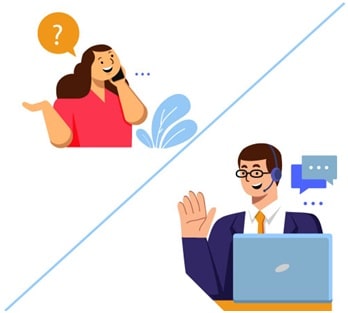 If you want to provocate customers to talk about your brand, the best way is to tap into their emotions. Attach yourself to a social cause and create hashtags on social media regarding the cause. Let more and more know about it and be a part of your community.
Conclusion
Word of mouth marketing is all-pervasive, whether it is a Facebook recommendation, a small review or a hashtag. You can have innumerable ways to build a customer base and retain the loyalty of the existing ones.
Author Bio:
Tanmayi is a creative content writer at Invitereferrals. She believes in the saying, " Writing is not just putting out facts, it is the catharsis of emotions". She blends imagination with logical facts and pours it out in words. Writing has many facets, she lives every bit of it.